1-800-Flowers.Com, Inc. (NASDAQ:FLWS)
Shares of FLWS surged in early trading on Monday after it reported strong performance on its financial results, reflecting contributions from its Harry & David brand, which the company acquired at the start of the period on September 2014.
For its second quarter fiscal 2015, FLWS posted total net revenues from continuing operations of $534.3 million, versus $266.3 million in the same period the prior year, and Adjusted net income attributable to FLWS of $55.7 million, or $0.83 per diluted share, compared to $17.5 million, or $0.27 per diluted share, in its second quarter fiscal 2014
For fiscal 2015, FLWS anticipates generating total net revenues from continuing operations in excess of $1.1 billion.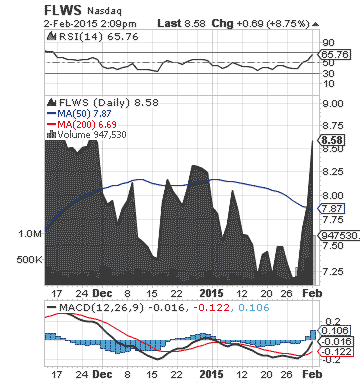 FLWS is the world's leading florist and gift shop.
More about 1-800-Flowers.Com, Inc. (FLWS) at www.1800flowers.com
**

Molycorp, Inc. (MCP)
MCP stock is trading on different levels, after the company reported that rare earth production at its Mountain Pass, California facility increased year-on-year and nearly doubled that of the preceding quarter.
According to MCP, Mountain Pass completed fourth quarter of 2014 with 1,328 metric tons (mt) of rare earth oxide (REO) equivalent production, compared to 1,034 mt in the same period the prior year and 691 mt in the previous quarter, while full year 2014 production totaled 4,785 mt, versus 3,473 mt in 2013.
MCP said that the higher production volumes it expects at Mountain Pass in 2015 should coincide with relatively strong demand the Company is seeing for products such as the magnetic rare earth material Neodymium/Praseodymium, Lanthanum, and Light Rare Earth Concentrate.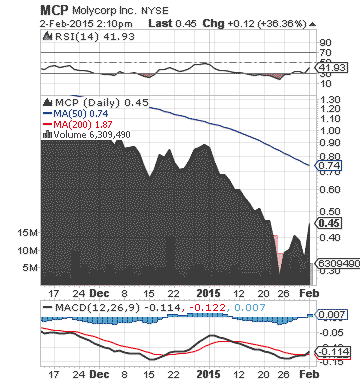 MCP is the only advanced material manufacturer in the world that both controls a world-class rare earth resource and can produce high-purity, custom engineered rare earth products to meet increasingly demanding customer specifications.
More about Molycorp, Inc. (MCP) at www.molycorp.com.
**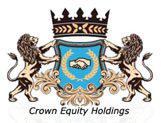 Crown Equity Holdings Inc. (OTCPK:CRWE)
CRWE provides marketing solutions that boost customer awareness and merchant visibility on the Internet. The company is currently developing its CRWE Network ( www.CRWE-PR.com ), a growing network of community targeted sites.
It has recently included the City of Simi Valley, CA ( www.simivalley.crwe-pr.com ) into the CRWE Network.
Simi Valley is located in Ventura County, in Southern California. It has successfully blended the dynamics of a corporate business center with the warmth and comfort of a residential community.
The City of Simi Valley had an estimated population in 2013 (U.S. Census Bureau) of 126,181, and represents an important marketplace for the CRWE Network, which business model is based on selling advertising to businesses targeting both locally and nationally
The CRWE Network has reached the 1487th community website in the U.S. and includes coverage in the states of California, Mississippi, Michigan, Florida, Nevada and New York, as well as across 10 provinces in Canada.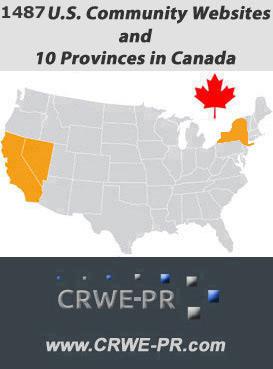 Online video is gaining strength as a source for content marketing. Strategic plans are being developed for CRWE's division CRWE Tube ( www.crwetube.com ) to improve the potential future growth for the company.
More about Crown Equity Holdings Inc. (OTCPK:CRWE) at www.crownequityholdings.com
**
Disclaimer: CRWE-PR Finance is not a registered investment adviser. This material is for informational purposes only and should not be construed as an offer or solicitation of an offer to buy or sell securities. Investors should always conduct their own due diligence with any potential investment, with independent research and other professional advice. Read Full Disclaimer at CRWE-PR Finance www.finance.crwe-pr.com/disclaimer
Disclosure: The author has no positions in any stocks mentioned, and no plans to initiate any positions within the next 72 hours.
Additional disclosure: 1-800-Flowers.Com Inc, FLWS, Nasdaq:FLWS, Molycorp, NYSE:MCP, MCP, CRWE Network Simi Valley CA