Aeropostale, Inc. (NYSE:ARO)
Shares of ARO surged more than 20% in extended trading activity on Monday, after the company raised its fourth quarter outlook, based on better than expected sales, margins, and expense management for the month of January.
ARO said that it now expects an operating (loss)/profit for the fourth quarter of fiscal 2014 in the range of approximately ($2.0) million to $2.0 million, or a net loss in the range of approximately ($0.06) to ($0.01) per diluted share, compared to its previously issued guidance of operating losses in the range of ($18.0) million to ($23.0) million, or a net loss in the range of approximately ($0.25) to ($0.31) per diluted share.
ARO expects to announce its fourth quarter and fiscal 2014 financial results on Thursday, March 12, 2015 at 4:15 PM (EST)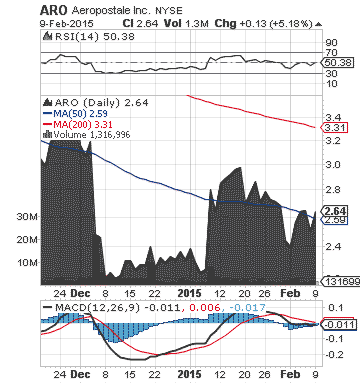 ARO is a primarily mall-based, specialty retailer of casual and active apparel for young women and men.
More about Aeropostale, Inc. (ARO) at www.aeropostale.com
**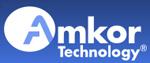 Amkor Technology, Inc. (NASDAQ:AMKR)
Keep a close eye on AMKR. The company reported strong operating performance on its financial results, highlighted by record sales and a substantial improvement in profitability, driven by notable strength in mobile communications using its advanced packaging and test technologies.
For the fourth quarter 2014, AMKR posted net sales of $853 million, a 12.98% increase year over year, and non-GAAP net income of $90 million, or $0.38 per diluted share, compared to non-GAAP net income of $41 million, or $0.18 per diluted share in the same period the prior year, these results better than the Capital IQ Consensus Estimate of $0.14 earnings per share on revenues of $781.54 million for the period.
Over the last two years, AMKR's net sales have grown 13% to more than $3.13 billion and its non-GAAP earnings per share have nearly doubled. The company anticipates another year of sales and earnings growth in 2015
For the first quarter 2015, AMKR expects net sales of $715 million to $765 million, and net income of $10 million to $34 million, or $0.04 to $0.14 per diluted share
AMKR is a leading provider of semiconductor packaging and test services to semiconductor companies and electronics OEMs.
More about Amkor Technology, Inc. (AMKR) at www.amkor.com.
**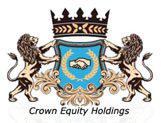 Crown Equity Holdings Inc. (OTCPK:CRWE)
The company is currently developing its CRWE Network ( www.CRWE-PR.com ), a growing network of community targeted sites.
It has recently included the City of Carlsbad, CA ( www.carlsbad.crwe-pr.com ) into the CRWE Network.
Carlsbad, known as "The Village by the Sea," is an affluent seaside resort city occupying a 7-mile (11 km) stretch of Pacific coastline in North San Diego County, California. With hundreds of businesses in life sciences, information and communications technology, action sports manufacturing and clean tech, Carlsbad is a great city to do business.
The City of Carlsbad had an estimated population in 2013 (U.S. Census Bureau) of 110,972, and represents an important marketplace for the CRWE Network, which business model is based on selling advertising to businesses targeting both locally and nationally
The CRWE Network has reached the 1487th community website in the U.S. and includes coverage in the states of California, Mississippi, Michigan, Florida, Nevada and New York, as well as across 10 provinces in Canada.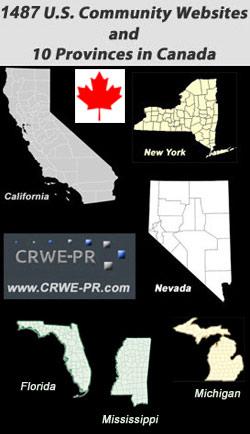 CRWE provides marketing solutions that boost customer awareness and merchant visibility on the Internet.
More about Crown Equity Holdings Inc. (OTCPK:CRWE) at www.crownequityholdings.com
**
Disclaimer: CRWE-PR Finance is not a registered investment adviser. This material is for informational purposes only and should not be construed as an offer or solicitation of an offer to buy or sell securities. Investors should always conduct their own due diligence with any potential investment, with independent research and other professional advice. Read Full Disclaimer at CRWE-PR Finance www.finance.crwe-pr.com/disclaimer
Disclosure: The author has no positions in any stocks mentioned, and no plans to initiate any positions within the next 72 hours.