Valeant Pharmaceuticals International, Inc. (NYSE:VRX)
Shares of VRX surged $4.13 (or +2.44%) to $173.26 on Friday's trading session.
VRX said that it will acquire all of the outstanding common stock of Salix Pharmaceuticals, Ltd. (NASDAQ:SLXP) for $158.00 per share in cash, or a total enterprise value of approximately $14.5 billion.
Salix Pharmaceuticals is a widely recognized gastrointestinal market leader with a portfolio of 22 total products, including well-known prescription brands Xifaxan, Uceris, Relistor, and Apriso, as well as a strong near- term pipeline of innovative, new assets. SLXP stock surged $7.11 (or +4.72%) to $157.85 per share on Friday
According to VRX, this acquisition offers a compelling opportunity for the company to create a strong platform for growth and business development
The transaction, approved by the Boards of Directors of both companies, is expected to close in the second quarter of 2015, subject to customary closing conditions and regulatory approval
The merger is expected to yield greater than $500 million in annual cost savings from the cost base of the combined company.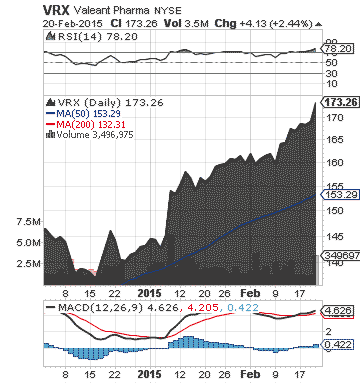 VRX is a multinational specialty pharmaceutical company that develops, manufactures and markets a broad range of pharmaceutical products primarily in the areas of dermatology, eye health, neurology and branded generics.
More about Valeant Pharmaceuticals International, Inc. (VRX) at www.valeant.com
**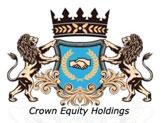 Crown Equity Holdings Inc. (OTCPK:CRWE)
The company is currently developing its CRWE Network ( www.CRWE-PR.com ), a growing network of community targeted sites.
It has recently included the City of Rialto, CA ( www.rialto.crwe-pr.com ) into the CRWE Network.
Rialto is located in San Bernardino County, California, sixty miles to the east of Los Angeles and 103 miles north of San Diego. Rialto is a city of commercial, residential, educational, cultural and industrial growth.
The City of Rialto had an estimated population in 2013 (U.S. Census Bureau) of 101,910, and represents an important marketplace for the CRWE Network, which business model is based on selling advertising to businesses targeting both locally and nationally
The CRWE Network has reached the 1487th community website in the U.S. and includes coverage in the states of California, Mississippi, Michigan, Florida, Nevada and New York, as well as across 10 provinces in Canada.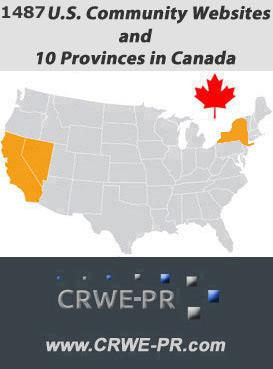 CRWE provides marketing solutions that boost customer awareness and merchant visibility on the Internet.
More about Crown Equity Holdings Inc. (OTCPK:CRWE) at www.crownequityholdings.com
**
Disclaimer: DrStockPick.com is not a registered investment adviser. This material is for informational purposes only and should not be construed as an offer or solicitation of an offer to buy or sell securities. Investors should always conduct their own due diligence with any potential investment, with independent research and other professional advice. Read Full Disclaimer at DrStockPick.com www.drstockpick.com/disclaimer
Disclosure: The author has no positions in any stocks mentioned, and no plans to initiate any positions within the next 72 hours.