Odyssey Marine Exploration Inc. (NASDAQ:OMEX)
The price of OMEX stock soared more than 30% in extended-hours trading on Friday, after the company reported a strategic financing agreement with Minera del Norte S.A. de C.V. (MINOSA) to facilitate OMEX's offshore mineral and resource exploration.
Under the agreement, MINOSA will extend short-term, debt financing to OMEX of up to $14.75 million. In addition, Penelope Mining LLC, a wholly-owned subsidiary of MINOSA, has agreed to invest up to $101 million over three years in convertible preferred stock of OMEX.
The debt and the equity financings are subject to the satisfaction of certain conditions.
According to OMEX, the debt financing will enable the company to continue its ongoing operations, and the equity financing will help position OMEX to dramatically advance its business of locating and recovering assets on the sea floor and to enhance the company's potential to deliver substantial value to stockholders
OMEX will hold a conference call on Monday, March 16, 2015, at 10:00 a.m. ET to discuss results for the fourth quarter and full year ended December 31, 2014 and general corporate developments
OMEX stock declined $0.01 (or -1.37%) to $0.61 on Friday's market activity.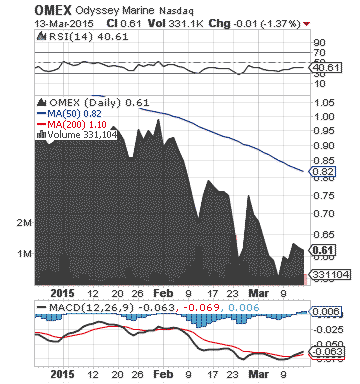 OMEX is a world leader in deep-ocean exploration using innovative methods and state of-the-art technology for shipwreck projects and mineral exploration.
More about Odyssey Marine Exploration Inc. (OMEX) at www.odysseymarine.com
**

Charles Schwab Corp. (NYSE:SCHW)
SCHW said that the success of its 'through clients' eyes' strategy and ongoing improvement in the broader economic picture are helping to sustain strong growth in the company's business
In its Monthly Activity Report for the month of February 2015, SCHW's client assets reached a record $2.53 trillion at month-end February, up $236.8 billion, or 10%, year-over-year.
SCHW expects a sequential rise in first quarter marketing outlays given the recently launch of its new Schwab Intelligent Portfolios(NYSE:TM), the only investment advisory service using sophisticated computer algorithms to build, monitor, and rebalance diversified portfolios - without charging any advisory fees, commissions or account services fees.
By using SCHW's Schwab Intelligent Portfolios, investors with as little as $5,000 will receive a portfolio recommendation after answering a short set of questions that quickly assess their goals, time horizon and risk tolerance, and the portfolio is automatically rebalanced as market dynamics change.
Shares of SCHW closed at $30.34, down $0.71 (or -2.29%) on Friday's trading session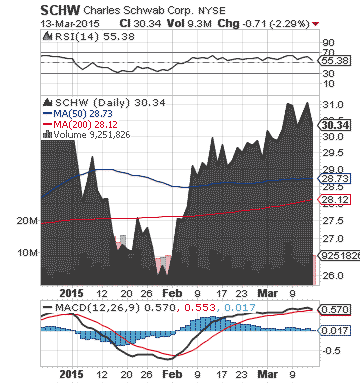 SCHW is a leading investment services firm.
More about Charles Schwab Corp. (SCHW) at www.aboutschwab.com
**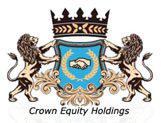 Crown Equity Holdings Inc. (OTCPK:CRWE)
CRWE provides marketing solutions that boost customer awareness and merchant visibility on the Internet. The company is currently developing its CRWE Network ( www.CRWE-PR.com ), a growing network of community targeted sites.
It has recently included the City of San Leandro, CA ( www.sanleandro.crwe-pr.com ) into the CRWE Network.
San Leandro is located in the eastern San Francisco Bay area (Alameda County, California), just south of Oakland and about 20 miles southeast of the city of San Francisco. San Leandro is a friendly and diverse city with a colorful heritage and numerous cultural amenities including a 450-berth Marina, two golf courses and a large community library.
The City of San Leandro had an estimated population in 2013 (U.S. Census Bureau) of 87,965, and represents an important marketplace for the CRWE Network, which business model is based on selling advertising to businesses targeting both locally and nationally
The CRWE Network has reached the 1487th community website in the U.S. and includes coverage in the states of California, Mississippi, Michigan, Florida, Nevada and New York, as well as across 10 provinces in Canada.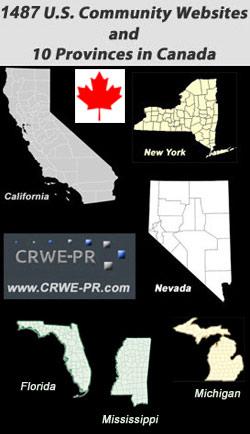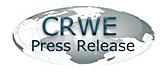 The company's CRWE Press Release ( www.crwepressrelease.com ) offers increased visibility with cost effective solutions through the distribution of information to the entire CRWE Network for both public and private companies.
More about Crown Equity Holdings Inc. (OTCPK:CRWE) at www.crownequityholdings.com
**
Disclaimer: CRWE-PR Finance is not a registered investment adviser. This material is for informational purposes only and should not be construed as an offer or solicitation of an offer to buy or sell securities. Investors should always conduct their own due diligence with any potential investment, with independent research and other professional advice. Read Full Disclaimer at CRWE-PR Finance www.finance.crwe-pr.com/disclaimer
Disclosure: The author has no positions in any stocks mentioned, and no plans to initiate any positions within the next 72 hours.