Providence Service Corp. (NASDAQ:PRSC)
PRSC delivered solid revenue and earnings growth in its quarterly financial results, with numbers above analysts' expectations.
For the fourth quarter 2014, PRSC posted consolidated revenue of $453.6 million, a 63.8% increase year over year, and GAAP net income of $7.1 million, or $0.45 per diluted share, compared to GAAP net income of $3.4 million, or $0.24 per diluted share in the same quarter the prior year, topping the Capital IQ Consensus Estimate of $0.29 earnings per share on revenue of $416.08 million for the period
PRSC said that in 2015 it will be increasing capital expenditures to $35 to $45 million, led by investments in the scalable areas of the company's businesses, in order to drive top line growth and operational efficiency.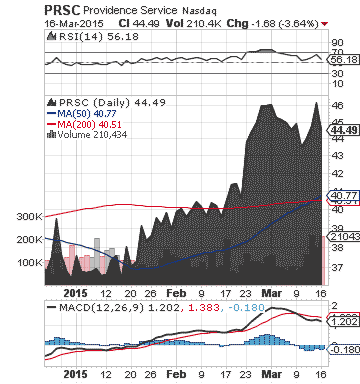 PRSC provides and manages government sponsored human services, innovative global employment services, comprehensive health assessment and care management services, and non-emergency transportation services.
More about Providence Service Corp. (PRSC) at www.provcorp.com
**

Nxt-ID, Inc. (NASDAQ:NXTD)
NXTD reported the first shipment of Wocket(NYSE:R) smart wallets to early access pre-order customers.
According to NXTD, its Wocket is designed to protect people's identity and replace all the cards (e.g. credit, debit, ID, membership, insurance, medical information, passwords) in their wallets, with no smart phone or cloud required. NXTD also said that Wocket works anywhere credit cards are accepted and only works with owner's biometric stamp of approval
NXTD's Wocket was recognized as one of the top technology products at CES 2015 by multiple media outlets
Shares of NXTD closed at $2.56 on Monday's trading session.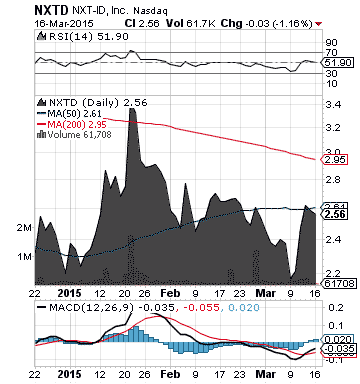 NXTD's innovative MobileBio(R) solution mitigates consumer risks associated with mobile computing, m-commerce and smart OS-enabled devices. Its wholly owned subsidiary, 3D-ID LLC, is engaged in biometric identification and has 22 licensed patents in the field of 3D facial recognition.
More about Nxt-ID, Inc. (NXTD) at www.nxt-id.com
**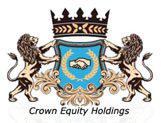 Crown Equity Holdings Inc. (OTCPK:CRWE)
The company is currently developing its CRWE Network ( www.CRWE-PR.com ), a growing network of community targeted sites.
It has recently included the City of Newport Beach, CA ( www.newportbeach.crwe-pr.com ) into the CRWE Network.
Newport Beach is situated in Orange County, California, 10 miles south of downtown Santa Ana and 17 miles south of Anaheim.. It is home to more than 20,000 businesses ranging in size from sole proprietorships to large corporations.
The City of Newport Beach had an estimated population in 2013 (U.S. Census Bureau) of 87,273, and represents an important marketplace for the CRWE Network, which business model is based on selling advertising to businesses targeting both locally and nationally
The CRWE Network has reached the 1487th community website in the U.S. and includes coverage in the states of California, Mississippi, Michigan, Florida, Nevada and New York, as well as across 10 provinces in Canada.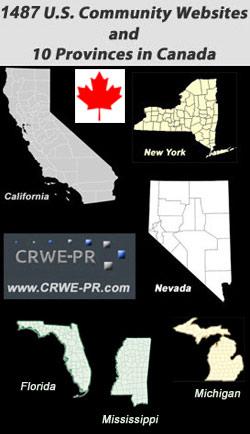 The company's CRWE Real Estate ( www.CRWERealEstate.com ) is expected to be integrated in all the CRWE Network. It will allow people to submit their listings for exposure to visitors searching for homes.
CRWE provides marketing solutions that boost customer awareness and merchant visibility on the Internet.
More about Crown Equity Holdings Inc. (OTCPK:CRWE) at www.crownequityholdings.com
**
Disclaimer: CRWE-PR Finance is not a registered investment adviser. This material is for informational purposes only and should not be construed as an offer or solicitation of an offer to buy or sell securities. Investors should always conduct their own due diligence with any potential investment, with independent research and other professional advice. Read Full Disclaimer at CRWE-PR Finance www.finance.crwe-pr.com/disclaimer
Disclosure: The author has no positions in any stocks mentioned, and no plans to initiate any positions within the next 72 hours.