Biogen Idec Inc. (NASDAQ:BIIB)
The price of BIIB stock touched an all-time high of $480.18 per share during the last trading session, after the company reported positive interim results from a Phase 1b study of aducanumab (BIIB037), an investigational compound being developed for the treatment of Alzheimer's disease.
In the study, aducanumab demonstrated an acceptable safety profile and positive results on radiologic and clinical measurements in patients with prodromal or mild Alzheimer's disease
Treatment with BIIB's aducanumab produced a dose- and time-dependent reduction of amyloid plaque in the brain. Amyloid plaque is believed to play a key role in the development of the symptoms of Alzheimer's disease, an irreversible, progressive brain disease that slowly destroys memory and thinking skills, and eventually even the ability to carry out the simplest tasks.
According to BIIB, this is the first time an investigational drug for Alzheimer's disease has demonstrated a statistically significant reduction on amyloid plaque as well as a statistically significant slowing of clinical impairment in patients with prodromal or mild disease
On Friday, brokerage firm Barclays raised its price target in the company's stock from $435.00 to $500.00 per share, while analysts at Piper Jaffray boosted their price target on shares of BIIB from $421.00 to $500.00.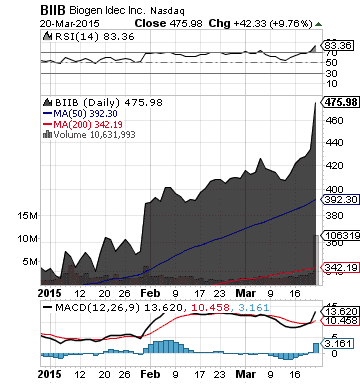 Through cutting-edge science and medicine, BIIB discovers, develops and delivers to patients worldwide innovative therapies for the treatment of neurodegenerative diseases, hemophilia and autoimmune disorders
More about Biogen Idec Inc. (BIIB) at www.biogenidec.com.
**

KB Home (NYSE:KBH)
KBH extended its positive revenue growth trajectory in its quarterly financial results, driven by increases in both the number of homes delivered and the average selling price compared to a year ago
For its first quarter fiscal 2015, KBH posted revenues of $580.1 million, a 29% increase year over year, and net income of $7.8 million, or $.08 per diluted share, exceeding the Capital IQ Consensus Estimate of $0.02 earnings per share on revenues of $472.95 million for the period
KBH believes that further progress on the execution of its strategies to enhance the company's top-line growth, profitability, asset efficiency and return on invested capital will be a catalyst that, along with the benefits of its larger community count, will enable KBH to deliver strong financial and operational results in the second half of this year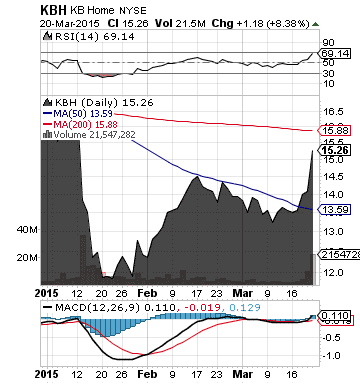 KBH is one of the largest and most recognized homebuilding companies in the United States.
More about KB Home (KBH) at www.kbhome.com.
**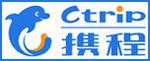 Ctrip.com International Ltd. (NASDAQ:CTRP)
Shares of CTRP skyrocketed $11.44 (or +24.79%) to $57.58 on Friday's market activity, following the release of its quarterly earnings report.
For the fourth quarter 2014, CTRP posted net revenues of RMB1.9 billion ($308 million), a 33% increase versus the same quarter the prior year and exceeding the company's net revenue guidance of 30% increase year over year, while CTRP's non-GAAP net loss for the period was ($0.11) per diluted American Depositary Share (NYSE:ADS)
CTRP expects net revenue growth for the first quarter of 2015 to be in the range of 40%-50% year over year, representing a net revenue guidance range of $356.2 million to $381.7 million, surpassing the Capital IQ Consensus Estimate of $335.90 million in revenue for the period
Analysts at Brean Capital maintained a Buy rating in the company's stock and raised their price target in CTRP from $64.00 to $70.00 per share.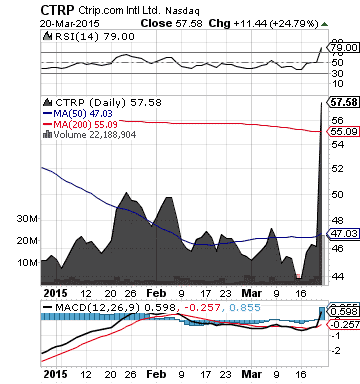 CTRP is a leading travel service provider of accommodation reservation, transportation ticketing, packaged tours, and corporate travel management in China.
More about Ctrip.com International Ltd. (CTRP) at www.ctrip.com
**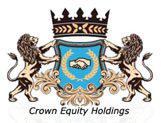 Crown Equity Holdings Inc. (OTCPK:CRWE)
CRWE provides marketing solutions that boost customer awareness and merchant visibility on the Internet. The company is currently developing its CRWE Network ( www.CRWE-PR.com ), a growing network of community targeted sites.
It has recently included the City of Livermore, CA ( www.livermore.crwe-pr.com ) into the CRWE Network.
Livermore is located in Alameda County, California, 34 miles east of Oakland and about 46 miles east of San Francisco. Livermore's arts, culture, western heritage and vibrant wine industry provide a unique blend to this special community.
The City of Livermore had an estimated population in 2013 (U.S. Census Bureau) of 85,156, and represents an important marketplace for the CRWE Network, which business model is based on selling advertising to businesses targeting both locally and nationally
The CRWE Network has reached the 1487th community website in the U.S. and includes coverage in the states of California, Mississippi, Michigan, Florida, Nevada and New York, as well as across 10 provinces in Canada.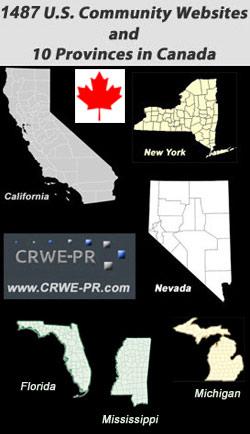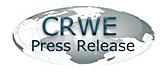 The company's CRWE Press Release ( www.crwepressrelease.com ) offers increased visibility with cost effective solutions through the distribution of information to the entire CRWE Network for both public and private companies.
More about Crown Equity Holdings Inc. (OTCPK:CRWE) at www.crownequityholdings.com
**
Disclaimer: CRWE-PR Finance is not a registered investment adviser. This material is for informational purposes only and should not be construed as an offer or solicitation of an offer to buy or sell securities. Investors should always conduct their own due diligence with any potential investment, with independent research and other professional advice. Read Full Disclaimer at CRWE-PR Finance www.finance.crwe-pr.com/disclaimer
Disclosure: The author has no positions in any stocks mentioned, and no plans to initiate any positions within the next 72 hours.