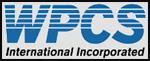 WPCS International Inc. (WPCS)
Shares of WPCS soared in after-hours trading Wednesday after the company said that its core Suisun City business was awarded $14.4 million in new contracts during the month of March 2015.
WPCS' Suisun City Operations expects that by late April or early May 2015, its backlog will be close to $30 million.
WPCS provides contracting services to the public services, healthcare, energy and corporate enterprise markets in the United States and China.
More about WPCS International Inc. at www.wpcs.com
**

Apogee Enterprises, Inc. (APOG)
The price of APOG stock touched a new 52-week high in the extended session Wednesday as the company reported better-than-expected revenue and profit numbers in its quarterly financial results, driven by APOG's strategies to grow through new geographies, new products and new markets along with its focus on productivity and operational improvements.
For its fourth quarter fiscal 2015, APOG posted revenues of $246.7 million, a 15.1% increase year over year, and earnings per diluted share of $0.47, up 74% versus the same quarter the prior year, exceeding the Capital IQ Consensus Estimate of $0.43 earnings per share on revenues of $242.14 million for the period.
According to its business outlook for fiscal 2016, APOG expects revenue growth in the range of 10% to 15%, and earnings per share in the range of $2.05 to $2.20, representing an increase from adjusted earnings per share of $1.50 reported for fiscal 2015.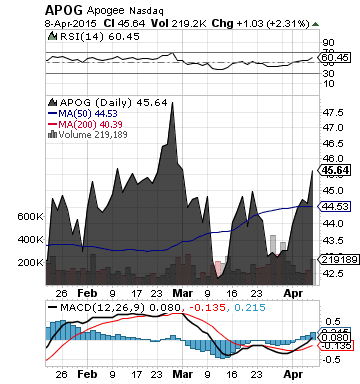 APOG is a leader in technologies involving the design and development of value-added glass products and services.
More about Apogee Enterprises, Inc. at www.apog.com
**

Pier 1 Imports, Inc. (PIR)
After the closing bell on Wednesday, PIR delivered quarterly earnings that topped analysts' expectations.
For its fourth quarter fiscal 2015, PIR posted sales of $543.6 million, a 5.4% increase year over year, and non-GAAP adjusted net income of $35.1 million, or $0.39 per share, down when compared to the same quarter the prior year but better than the Capital IQ Consensus Estimate of $0.36 earnings per share for the period.
PIR finished fiscal year 2015 with $100.1 million of cash and cash equivalents, $199.0 million outstanding under its term loan, and no cash borrowings under its $350 million revolving line of credit, while its inventories totaled $478.8 million, compared to inventories of $377.7 million at fiscal 2014 year end.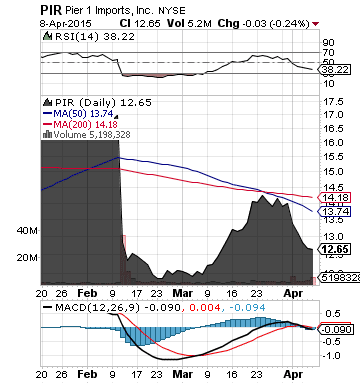 PIR is the original global importer of home décor and furniture.
More about Pier 1 Imports, Inc. at www.pier1.com
**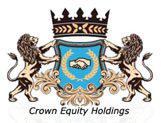 Crown Equity Holdings Inc. (OTCPK:CRWE)
The company is currently developing its CRWE Network ( www.CRWE-PR.com ), a growing network of community targeted sites.
It has recently included Topanga, CA ( www.topanga.crwe-pr.com ) into the CRWE Network.
Topanga is a census-designated place in western Los Angeles County, California. It is located in the Santa Monica Mountains. Topanga is known as a bohemian enclave attracting artists, musicians, filmmakers, and others.
Topanga had an estimated population in 2010 (U.S. Census Bureau) of 8,289, and represents an important marketplace for the CRWE Network, which business model is based on selling advertising to businesses targeting both locally and nationally
The CRWE Network has reached the 1487th community website in the U.S. and includes coverage in the states of California, Mississippi, Michigan, Florida, Nevada and New York, as well as across 10 provinces in Canada.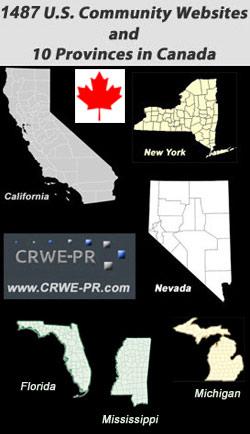 The company's CRWE Real Estate ( www.CRWERealEstate.com ) is expected to be integrated in all the CRWE Network. It will allow people to submit their listings for exposure to visitors searching for homes.
CRWE provides marketing solutions that boost customer awareness and merchant visibility on the Internet.
More about Crown Equity Holdings Inc. at www.crownequityholdings.com
**
Disclaimer: CRWE-PR Finance is not a registered investment adviser. This material is for informational purposes only and should not be construed as an offer or solicitation of an offer to buy or sell securities. Investors should always conduct their own due diligence with any potential investment, with independent research and other professional advice. Read Full Disclaimer at CRWE-PR Finance www.finance.crwe-pr.com/disclaimer