Quantum Corporation (NYSE:QTM)
The price of QTM stock soared more than 30% and touched a new 52-week high in after-hours trading Thursday after the company reported strong revenue and operating profit performance in its preliminary financial results.
For its fourth quarter fiscal 2015, QTM said that total revenue was in excess of $145 million, surpassing the company's January guidance range of $130 million to $135 million and also up from revenue of $128 million in the same period the prior year, while its non-GAAP net income was approximately $17 million, or approximately $0.06 per diluted share, up from a net loss of ($2) million, or ($0.01) per diluted share for the fourth quarter fiscal 2014.
QTM will release its fourth quarter and full year 2015 financial results on Wednesday, May 6, 2015, after the close of the market.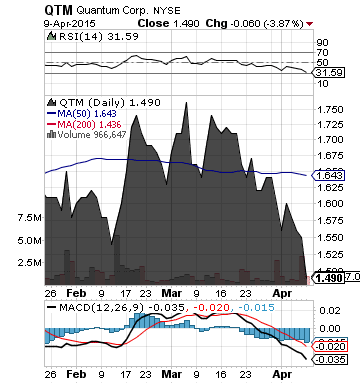 QTM is a leading expert in scale-out storage, archive and data protection, providing solutions for capturing, sharing and preserving digital assets over the entire data lifecycle.
More about Quantum Corporation at www.quantum.com
**

Forward Pharma A/S (NASDAQ:FWP)
After the closing bell on Thursday, FWP announced an agreement among all of its pre-IPO shareholders who collectively hold more than a 75% stake in the company to voluntarily lock-up their shares for an additional 365 days beyond the expiration of the original IPO lock-up.
The new lock-up expires on April 12, 2016.
Shares of FWP reached a new all-time high of $30.37 during intraday trading.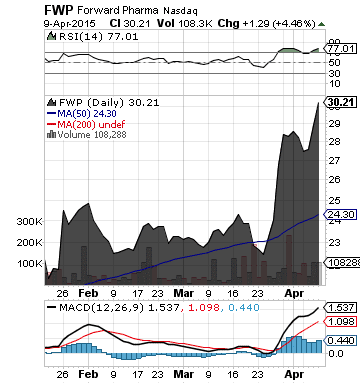 FWP is a biopharmaceutical company developing FP187, a proprietary formulation of DMF (dimethyl fumarate) for the treatment of inflammatory and neurological indications.
More about Forward Pharma A/S at www.forward-pharma.com
**

Ruby Tuesday, Inc. (NYSE:RT)
RT delivered improved quarterly financial results, with a significant decrease in loss from continuing operations and better than analysts had expected.
For its third quarter fiscal 2015, RT posted revenue of $285.9 million, a 3.2% decrease year over year, while its net loss from continuing operations improved to ($769,000), or ($0.01) per diluted share, compared to net loss of ($7.4) million, or ($0.12) per diluted share for the same quarter the prior year, topping the Capital IQ Consensus Estimate of ($0.03) loss per share.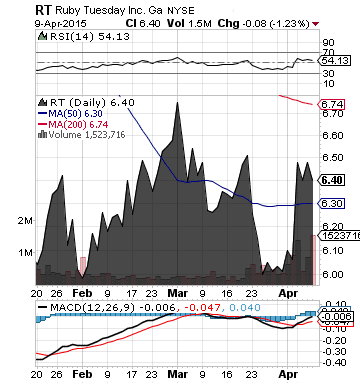 RT, together with its subsidiaries, owns, develops, operates, and franchises a chain of casual dining restaurants in the United States, Guam, and internationally.
More about Ruby Tuesday, Inc. at www.rubytuesday.com
**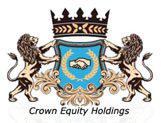 Crown Equity Holdings Inc. (OTCPK:CRWE)
CRWE provides marketing solutions that boost customer awareness and merchant visibility on the Internet. The company is currently developing its CRWE Network ( www.CRWE-PR.com ), a growing network of community targeted sites.
It has recently included the Los Osos, CA ( www.lososos.crwe-pr.com ) into the CRWE Network.
Los Osos is an Unincorporated community and a census-designated place located along the Pacific coast of San Luis Obispo County, California.
Los Osos had an estimated population in 2010 (U.S. Census Bureau) of 14,276, and represents an important marketplace for the CRWE Network, which business model is based on selling advertising to businesses targeting both locally and nationally
The CRWE Network has reached the 1487th community website in the U.S. and includes coverage in the states of California, Mississippi, Michigan, Florida, Nevada and New York, as well as across 10 provinces in Canada.
c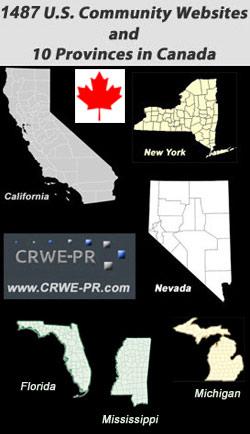 The company's division CRWE Tube ( www.crwetube.com ) is expected to be integrated in all the CRWE Network
More about Crown Equity Holdings Inc. at www.crownequityholdings.com
**
Disclaimer: CRWE-PR Finance is not a registered investment adviser. This material is for informational purposes only and should not be construed as an offer or solicitation of an offer to buy or sell securities. Investors should always conduct their own due diligence with any potential investment, with independent research and other professional advice. Read Full Disclaimer at CRWE-PR Finance www.finance.crwe-pr.com/disclaimer
Disclosure: The author has no positions in any stocks mentioned, and no plans to initiate any positions within the next 72 hours.