Netflix, Inc. (NASDAQ:NFLX)
Shares of NFLX reached all-time high levels in extended trading Wednesday as the company delivered profit numbers in its quarterly financial results that exceeded analysts' expectations.
For its first quarter 2015, NFLX posted revenues of $1.57 billion, a 23.9% increase year over year, and non-GAAP net income (adjusted for foreign-exchange rate changes since last year) of $48 million, or $0.77 per diluted share, topping the Capital IQ Consensus Estimate of $0.63 earnings per share for the period
NFLX added a record 4.9 million new members globally in the first quarter, against its forecast of 4.1 million and prior year of 4.0 million, bringing its total global streaming membership to 62.3 million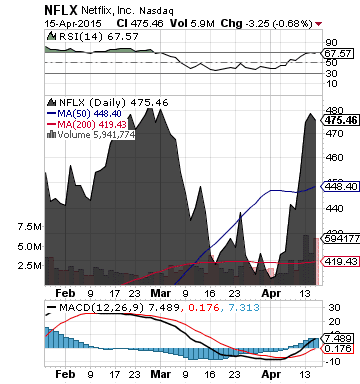 NFLX is the world's leading Internet television network with over 57 million members in nearly 50 countries enjoying more than two billion hours of TV shows and movies per month, including original series.
More about Netflix, Inc. at www.netflix.com
**

Panera Bread Company (NASDAQ:PNRA)
The price of PNRA stock soared more than 10% and touched a new 52-week high in after-hours trading Wednesday following the announcement that PNRA's Board of Directors approved an increase to the company's current stock buyback program to $750 million and authorized $500 million of new debt to repurchase shares
According to PNRA, it has entered into letters of intent to sell and refranchise 73 cafes and is on track to reach its refranchising goal for 2015 of up to 150 cafes. The company expects to use the proceeds from the refranchising efforts to repurchase shares.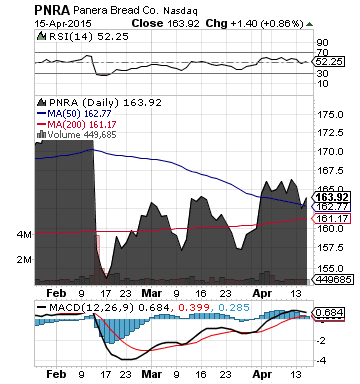 PNRA owns, operates, and franchises retail bakery-cafes in the United States and Canada.
More about Panera Bread Company at www.panerabread.com.
**

The Medicines Company (NASDAQ:MDCO)
After the closing bell on Wednesday, MDCO said that the U.S. Food and Drug Administration (FDA) Cardiovascular and Renal Drugs Advisory Committee has voted 9 - 2 with one abstention to recommend approval of the company's investigational intravenous antiplatelet agent cangrelor (which was rejected by the FDA in April 2014) as an adjunct to percutaneous coronary intervention for reducing the risk of periprocedural thrombotic events such as myocardial infarction, stent thrombosis and ischemia-driven revascularization.
The Committee recommendation will be considered by the FDA in its review of the NDA for cangrelor, but the FDA is not required to follow them. MDCO expects the FDA to make its decision on cangrelor by June 23, 2015.
Trading in MDCO stock was halted through the day.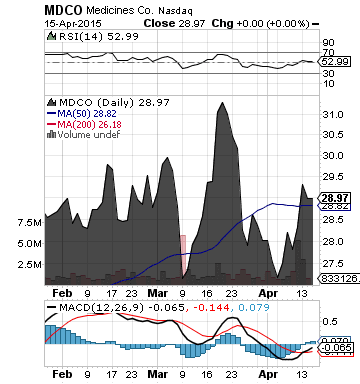 MDCO's vision is to be a leading provider of solutions in three areas: serious infectious disease care, acute cardiovascular care and surgery and perioperative care.
More about The Medicines Company at www.themedicinescompany.com
**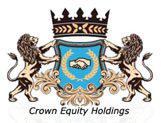 Crown Equity Holdings Inc. (OTCPK:CRWE)
The company is currently developing its CRWE Network ( www.CRWE-PR.com ), a growing network of community targeted sites.
It has recently included the City of Malibu, CA ( www.malibu.crwe-pr.com ) into the CRWE Network.
Malibu is located in Los Angeles County, California. It consists of a 21-mile strip of prime Pacific coastline. Malibu is famous for its warm, sandy beaches, and for being the home of many Hollywood movie stars and others associated with the entertainment industry.
The City of Malibu had an estimated population in 2013 (U.S. Census Bureau) of 12,861, and represents an important marketplace for the CRWE Network, which business model is based on selling advertising to businesses targeting both locally and nationally
The CRWE Network has reached the 1487th community website in the U.S. and includes coverage in the states of California, Mississippi, Michigan, Florida, Nevada and New York, as well as across 10 provinces in Canada.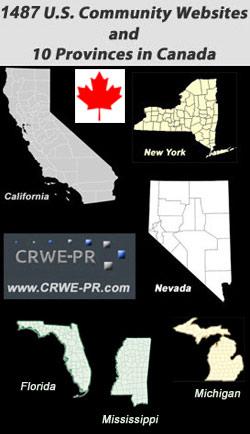 CRWE provides marketing solutions that boost customer awareness and merchant visibility on the Internet.
More about Crown Equity Holdings Inc. at www.crownequityholdings.com
**
Disclaimer: CRWE-PR Finance is not a registered investment adviser. This material is for informational purposes only and should not be construed as an offer or solicitation of an offer to buy or sell securities. Investors should always conduct their own due diligence with any potential investment, with independent research and other professional advice. Read Full Disclaimer at CRWE-PR Finance www.finance.crwe-pr.com/disclaimer
Disclosure: The author has no positions in any stocks mentioned, and no plans to initiate any positions within the next 72 hours.