Celanese Corporation (NYSE:CE)
Shares of CE touched a new 52-week high in extended trading Thursday after the company reported better-than-expected profit numbers in its quarterly financial results.
For the first quarter 2015, CE's revenue decreased 15.0% on a year over year basis to $1.45 billion, while the company's adjusted (excluding non-recurring items) earnings per share surged 29% over the same quarter in the prior year to a record $1.72, exceeding the Capital IQ Consensus Estimate of $1.31 earnings per share for the period.
CE generated operating cash flow of $270 million and adjusted free cash flow of $181 million in the first quarter, which were both first quarter records, driven by strong earnings
CE raised its full year 2015 guidance for adjusted earnings to a range of $5.60 to $5.90 per share from its adjusted earnings range of $5.00 to $5.50 per share projected earlier.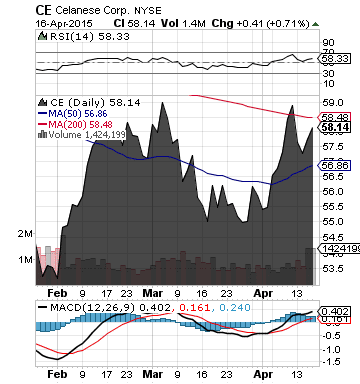 CE is a global technology leader in the production of differentiated chemistry solutions and specialty materials used in most major industries and consumer applications.
More about Celanese Corporation at www.celanese.com
**

Mattel, Inc. (NASDAQ:MAT)
MAT delivered a narrower-than-expected loss in its quarterly financial results.
For the first quarter 2015, MAT posted adjusted (excluding non-recurring items) loss per share of ($0.08), better than the Capital IQ Consensus Estimate of ($0.09) loss per share for the period
MAT's Board of Directors declared a second quarter cash dividend of $0.38 per share, payable on June 12, 2015 to stockholders of record as of May 22, 2015.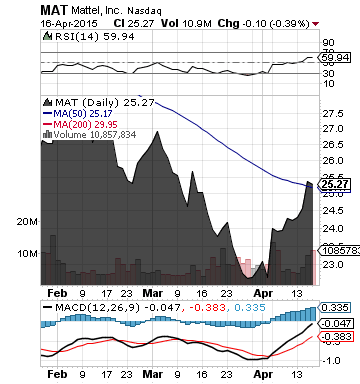 MAT is the worldwide leader in the design, manufacture and marketing of toys and family products.
More about Mattel, Inc. at www.mattel.com
**

TransEnterix, Inc. (NYSEMKT:TRXC)
After the closing bell on Thursday, TRXC announced the successful completion of its GLP Studies using the SurgiBot system, the company's patient-side robotic surgery system.
TRXC's GLP studies included multiple procedures performed by surgeons from varying specialties to demonstrate the system's ability to handle the critical tasks commonly performed in laparoscopy
According to TRXC, the company remains on track to submit its FDA 510(k) filing in mid-2015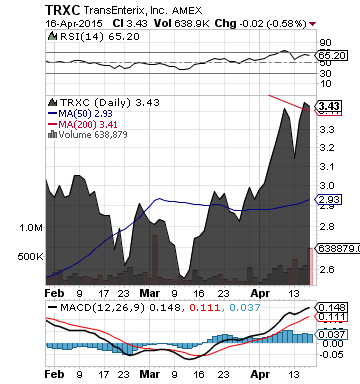 TRXC is a medical device company that is pioneering the use of robotics and flexible instruments to improve minimally invasive surgery.
More about TransEnterix, Inc. at www.transenterix.com
**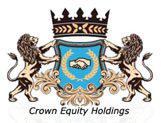 Crown Equity Holdings Inc. (OTCPK:CRWE)
CRWE provides marketing solutions that boost customer awareness and merchant visibility on the Internet. The company is currently developing its CRWE Network ( www.CRWE-PR.com ), a growing network of community targeted sites.
It has recently included Venice, CA ( www.venice.crwe-pr.com ) into the CRWE Network.
Venice (often referred to as Venice Beach) is a residential, commercial, and recreational beachfront neighborhood of the city of Los Angeles in the Westside region of Los Angeles County. Venice Beach is the 2nd-largest tourist attraction in Southern California after Disneyland.
Venice had an estimated population in 2000 (U.S. Census) of 37,705, and represents an important marketplace for the CRWE Network, which business model is based on selling advertising to businesses targeting both locally and nationally
The CRWE Network has reached the 1487th community website in the U.S. and includes coverage in the states of California, Mississippi, Michigan, Florida, Nevada and New York, as well as across 10 provinces in Canada.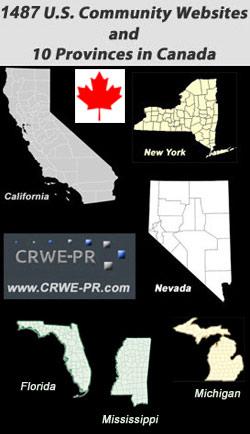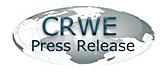 The company's CRWE Press Release ( www.crwepressrelease.com ) offers increased visibility with cost effective solutions through the distribution of information to the entire CRWE Network for both public and private companies.
More about Crown Equity Holdings Inc. at www.crownequityholdings.com
**
Disclaimer: CRWE-PR Finance is not a registered investment adviser. This material is for informational purposes only and should not be construed as an offer or solicitation of an offer to buy or sell securities. Investors should always conduct their own due diligence with any potential investment, with independent research and other professional advice. Read Full Disclaimer at CRWE-PR Finance www.finance.crwe-pr.com/disclaimer
Disclosure: The author has no positions in any stocks mentioned, and no plans to initiate any positions within the next 72 hours.