Herbalife Ltd. (NYSE:HLF)
The price of HLF stock surged more than 14% during extended-hours trading Tuesday, after the company delivered better-than-expected quarterly profit and revenue numbers in its financial results.
For the first quarter 2015, HLF posted net sales of $1.1 billion and non-GAAP net earnings (excluding non-recurring items) of $1.29 per diluted share, exceeding the Capital IQ Consensus Estimate of $1.01 earnings per share on revenues of $1.09 billion for the period.
HLF has raised its full year 2015 guidance for adjusted diluted earnings per share (excluding non-recurring items) to the range of $4.30 to $4.60 from the previous range of $4.10 to $4.50.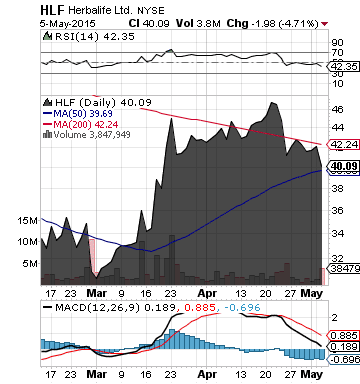 HLF is a global nutrition company that sells weight-management, nutrition and personal care products intended to support a healthy lifestyle.
More about Herbalife Ltd. at www.Herbalife.com
**

Borderfree, Inc. (NASDAQ:BRDR)
After the closing bell on Tuesday, BRDR said that it will be acquired by Pitney Bowes Inc. (NYSE:PBI) for $14.00 per share in cash. The transaction is subject to customary closing conditions, including regulatory approval.
BRDR also announced its first quarter 2015 financial results. The company posted revenue of $24.8 million and a non-GAAP net loss of ($2.9) million, or ($0.09) per diluted share, topping the Capital IQ Consensus Estimate of ($0.13) loss per share on revenues of $23.1 million for the period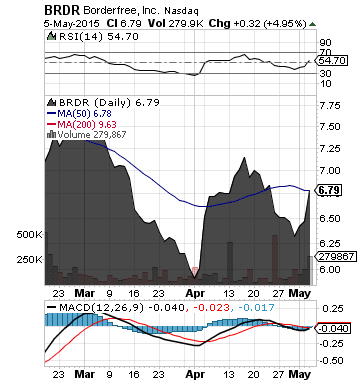 BRDR is a market leader in global ecommerce, operating a technology and services platform that the world's most iconic brands rely on to expand globally and transact with customers in more than 100 countries and territories in more than 60 currencies worldwide.
More about Borderfree, Inc. at www.borderfree.com
**

Moneygram International Inc. (NYSE:MGI)
Shares of MGI climbed significantly in after-hours trading Tuesday following a report by Bloomberg indicating that global remittance giant Western Union Co. (NYSE:WU) is in early-stage takeover talks with the company.
For the first quarter 2015, MGI recently reported revenue of $330.6 million and adjusted earnings per share (excluding non-recurring items) of $0.11. According to its business outlook, MGI anticipates that its full year 2015 results for both revenue and Adjusted EBITDA will be lower in the first half of the year, improving to year-over-year double-digit constant currency growth in the fourth quarter.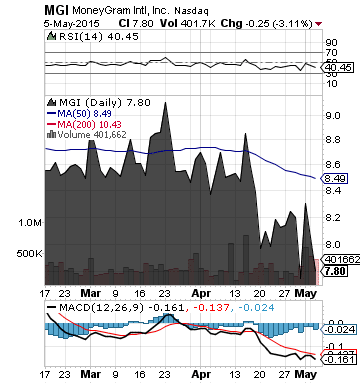 MGI is a global provider of innovative money transfer services and is recognized worldwide as a financial connection to friends and family.
More about Moneygram International Inc. at www.moneygram.com
**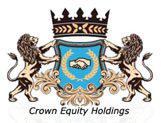 Crown Equity Holdings Inc. (OTCPK:CRWE)
CRWE provides marketing solutions that boost customer awareness and merchant visibility on the Internet. The company is currently developing its CRWE Network ( www.CRWE-PR.com ), a growing network of community targeted sites.
It has recently included the City of Hanford, CA ( www.hanford.crwe-pr.com ) into the CRWE Network.
Hanford is located in Kings county, California, 18 miles west of the city of Visalia. It is regarded as a prominent commercial and cultural center for the region
The City of Hanford had an estimated population in 2013 (U.S. Census Bureau) of 54,686, and represents an important marketplace for the CRWE Network, which business model is based on selling advertising to businesses targeting both locally and nationally
The CRWE Network has reached the 1487th community website in the U.S. and includes coverage in the states of California, Mississippi, Michigan, Florida, Nevada and New York, as well as across 10 provinces in Canada.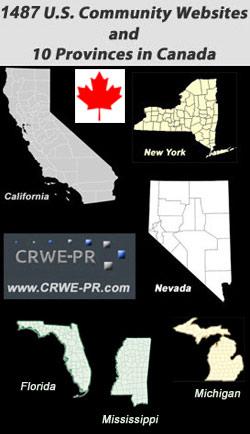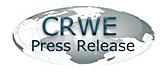 The company's CRWE Press Release ( www.crwepressrelease.com ) offers increased visibility with cost effective solutions through the distribution of information to the entire CRWE Network for both public and private companies.
More about Crown Equity Holdings Inc. at www.crownequityholdings.com
**
Disclaimer: CRWE-PR Finance is not a registered investment adviser. This material is for informational purposes only and should not be construed as an offer or solicitation of an offer to buy or sell securities. Investors should always conduct their own due diligence with any potential investment, with independent research and other professional advice. Read Full Disclaimer at CRWE-PR Finance www.finance.crwe-pr.com/disclaimer
Disclosure: The author has no positions in any stocks mentioned, and no plans to initiate any positions within the next 72 hours.