Noble Energy, Inc. (NYSE:NBL)
Soros Fund Management LLC, the family office of billionaire investment guru George Soros, disclosed in an SEC filing ( Form 13F-HR ) that it added 2,412,422 shares of NBL to its investment portfolio during the first quarter 2015.
NBL recently boosted its fiscal 2015 production forecast, citing cost cuts and technical improvements after reporting a better-than-expected adjusted income in its first quarter financial results. The company will present at the UBS Oil and Gas Conference on Wednesday, May 20, 2015 at 10:35 a.m. Central Time.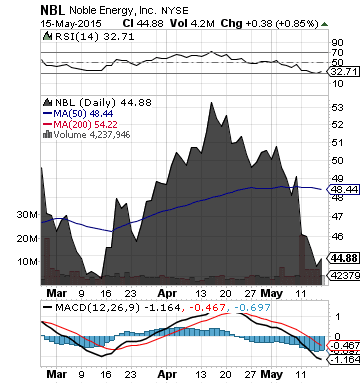 NBL is a leading independent energy company engaged in worldwide oil and gas exploration and production.
More about Noble Energy, Inc. at www.nobleenergyinc.com
**
Cerner Corporation (NASDAQ:CERN)
Billionaire Ray Dalio's hedge fund Bridgewater Associates LP disclosed in a regulatory filing ( Form 13F-HR ) with the Securities and Exchange Commission (SEC) that it boosted to 186,470 the number of shares of CERN in its investment portfolio during the first quarter 2015 from the 50,970 shares held at the end of the previous quarter.
CERN recently reported for the first quarter 2015 revenue of $996.1 million, a 27% increase year over year, and non-GAAP net income of $157.1 million, or $0.45 per diluted share, compared to non-GAAP net income of $129.1 million, or $0.37 per diluted share in the same quarter the prior year.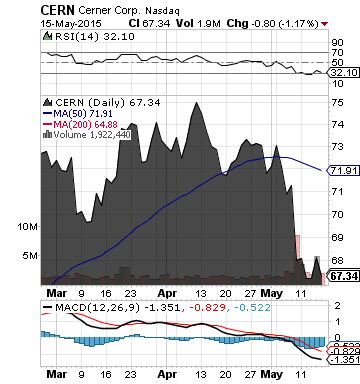 CERN designs, develops, markets, installs, hosts, and supports healthcare information technology, healthcare devices, hardware, and content solutions for healthcare organizations and consumers in the United States and internationally.
More about Cerner Corporation at www.cerner.com
**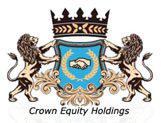 Crown Equity Holdings Inc. (OTCPK:CRWE)
The company is currently developing its CRWE Network ( www.CRWE-PR.com ), a growing network of community targeted sites.
It has recently included the City of Agoura Hills, CA ( www.agourahills.crwe-pr.com ) into the CRWE Network.
Agoura Hills is located in Los Angeles County, California. It is called the "Gateway to the Santa Monica Mountains National Recreation Area".
The City of Agoura Hills had an estimated population in 2013 (U.S. Census Bureau) of 20,681, and represents an important marketplace for the CRWE Network, which business model is based on selling advertising to businesses targeting both locally and nationally
The CRWE Network has reached the 1487th community website in the U.S. and includes coverage in the states of California, Mississippi, Michigan, Florida, Nevada and New York, as well as across 10 provinces in Canada.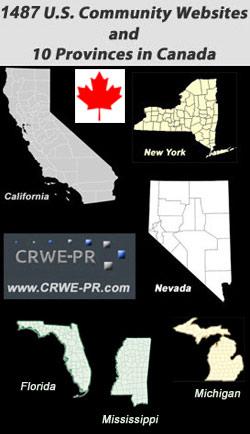 CRWE provides marketing solutions that boost customer awareness and merchant visibility on the Internet.
More about Crown Equity Holdings Inc. at www.crownequityholdings.com
**
Disclaimer: CRWE-PR Finance is not a registered investment adviser. This material is for informational purposes only and should not be construed as an offer or solicitation of an offer to buy or sell securities. Investors should always conduct their own due diligence with any potential investment, with independent research and other professional advice. Read Full Disclaimer at CRWE-PR Finance www.finance.crwe-pr.com/disclaimer
Disclosure: The author has no positions in any stocks mentioned, and no plans to initiate any positions within the next 72 hours.