Nevro Corp. (NYSE:NVRO)
Bay City Capital LLC, a life sciences investment firm, disclosed in a regulatory filing ( Form SC 13G ) with the Securities and Exchange Commission (SEC) that it owns 2,217,214 shares of NVRO, representing an 8.9% stake in the company.
The U.S. Food and Drug Administration (FDA) approved this month NVRO's Senza spinal cord stimulation system as an aid in the management of chronic intractable pain of the trunk and/or limbs.
After the closing bell on Friday, NVRO said that the first commercial case has been performed in the United States of the Senza spinal cord stimulation system, which delivers the company's proprietary HF10 therapy, the only spinal cord stimulation therapy indicated by FDA to deliver pain relief without paresthesia (a constant tingling sensation that is the basis of traditional spinal cord stimulation therapy)
According to NVRO, the Senza system delivering its HF10 therapy has experienced strong adoption in Europe and Australia over the past 5 years. NVRO's revenue increased 45% year-over-year to $9.7 million in the first quarter 2015, increase primarily attributable to continued adoption of the Senza system.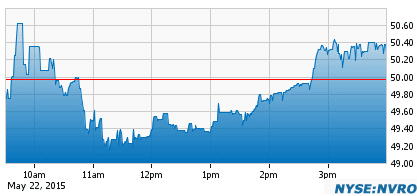 NVRO is a medical device company focused on providing innovative products that improve the quality of life of patients suffering from debilitating chronic pain.
More about Nevro Corp. at www.nevro.com.
**

Bloomin' Brands, Inc. (NASDAQ:BLMN)
Billionaire Steve Cohen's Point72 Asset Management, L.P. disclosed in an SEC filing ( Form SC 13G ) that it boosted to 6,366,209 the number of shares of BLMN (representing a 5.1% stake in the company) in its investment portfolio from the 1,547,900 shares held at the end of the first quarter 2015.
For the full-year fiscal 2015, BLMN expects revenues to be at least $4.43 billion and adjusted diluted earnings per share to be at least $1.27.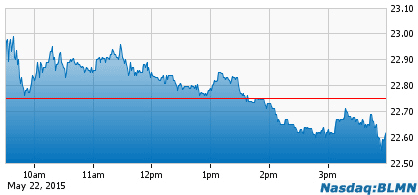 BLMN is one of the largest casual dining restaurant companies in the world with a portfolio of leading, differentiated restaurant concepts.
More about Bloomin' Brands, Inc. at www.bloominbrands.com
**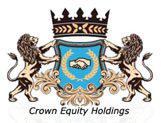 Crown Equity Holdings Inc. (OTCPK:CRWE)
CRWE has updated its business plan ( http://crownequityholdings.com/extras/Business_Plan.pdf )
The company is currently developing its CRWE Network ( www.CRWE-PR.com ), a growing network of community targeted sites.
It has recently included the City of Beverly Hills, CA ( www.beverlyhills.crwe-pr.com ) into the CRWE Network.
Beverly Hills is located in the middle of Los Angeles County, California, surrounded by the cities of Los Angeles, West Hollywood, Santa Monica and Culver City. Beverly Hills is a popular tourist destination and features some of the largest houses in the county and the United States. It is one of the most expensive housing areas in the nation.
The City of Beverly Hills had an estimated population in 2013 (U.S. Census Bureau) of 34,658, and represents an important marketplace for the CRWE Network, which business model is based on selling advertising to businesses targeting both locally and nationally
The CRWE Network has reached the 1487th community website in the U.S. and includes coverage in the states of California, Mississippi, Michigan, Florida, Nevada and New York, as well as across 10 provinces in Canada.
CRWE provides marketing solutions that boost customer awareness and merchant visibility on the Internet.
More about Crown Equity Holdings Inc. at www.crownequityholdings.com
**
Disclaimer: CRWE-PR Finance is not a registered investment adviser. This material is for informational purposes only and should not be construed as an offer or solicitation of an offer to buy or sell securities. Investors should always conduct their own due diligence with any potential investment, with independent research and other professional advice. Read Full Disclaimer at CRWE-PR Finance www.finance.crwe-pr.com/disclaimer
Disclosure: The author has no positions in any stocks mentioned, and no plans to initiate any positions within the next 72 hours.