Netflix, Inc. (NASDAQ:NFLX)
Shares of NFLX surged to reach a record high in after-hours trading Tuesday following media reports indicating that the company's stockholders approved a proposal to increase the number of shares NFLX is authorized to issue from 170 million to 5 billion (consisting of 4.99 billion shares of common stock and 10 million shares of preferred stock), representing the first step toward a possible stock split.
NFLX posted revenues of $1.57 billion, non-GAAP net income of $48 million or $0.77 per diluted share and added a record 4.9 million new members globally in the first quarter 2015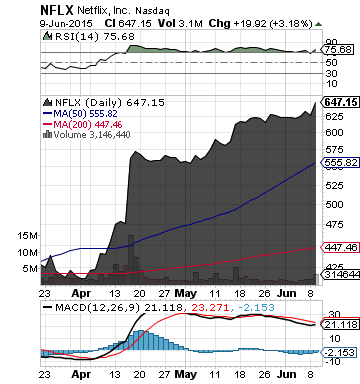 NFLX is the world's leading Internet television network with over 57 million members in nearly 50 countries enjoying more than two billion hours of TV shows and movies per month, including original series.
More about Netflix, Inc. at www.netflix.com
**

Oxford Industries, Inc. (NYSE:OXM)
The price of OXM stock soared to hit an all-time high in the extended session Tuesday after the company delivered better-than-expected quarterly financial results, driven by a superb performance from Lilly Pulitzer and solid top-line growth in the company's direct to consumer business at Tommy Bahama.
For its first quarter fiscal 2015, OXM posted consolidated net sales of $260.4 million, a 7% increase year over year, and adjusted earnings (excluding non-recurring items) of $1.30 per diluted share, compared to adjusted earnings of $1.19 per diluted share in the same quarter the prior year, topping the Capital IQ Consensus Estimate of $1.21 earnings per share on revenues of $255.73 million for the period.
OXM has raised its full year fiscal 2015 revenue guidance to the range of $970.0 million to $985.0 million from the prior guidance range of $965.0 million to $980.0 million and expects adjusted (excluding non-recurring items) earnings per share in a range of $3.50 to $3.65 versus the previous guidance range of $3.45 to $3.60 for the period.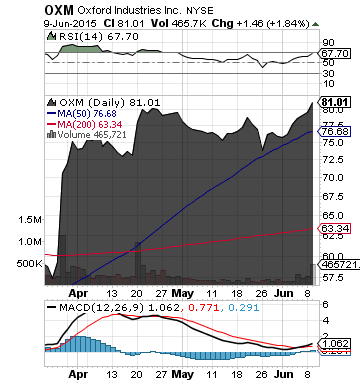 OXM is a global apparel company which designs, sources, markets and distributes products bearing the trademarks of its owned and licensed brands.
More about Oxford Industries, Inc. at www.oxfordinc.com.
**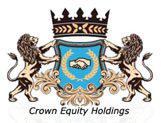 Crown Equity Holdings Inc. (OTCPK:CRWE)
CRWE provides marketing solutions that boost customer awareness and merchant visibility on the Internet.
The company is currently developing its growing network of community targeted sites CRWE PR, expected to be a one-stop shop for the various needs of consumers.

CRWE's Curbiz ( www.curbiz.com ), in development stage, is an online business directory connecting people with local, state, country and global businesses. Curbiz will provide local advertising services, including free and paid business listing services to businesses of various sizes, as well as enable businesses to deliver targeted search advertising to large local audiences through its Website network and partnership with CRWE PR.
More about Crown Equity Holdings Inc. at www.crownequityholdings.com
**
Disclaimer: CRWE-PR Finance is not a registered investment adviser. This material is for informational purposes only and should not be construed as an offer or solicitation of an offer to buy or sell securities. Investors should always conduct their own due diligence with any potential investment, with independent research and other professional advice. Read Full Disclaimer at CRWE-PR Finance www.finance.crwe-pr.com/disclaimer
Disclosure: The author has no positions in any stocks mentioned, and no plans to initiate any positions within the next 72 hours.