Aerie Pharmaceuticals, Inc. (NASDAQ:AERI)
Shares of AERI soared more than 40% in after-hours trading Monday as the company said that the U.S. Food and Drug Administration (FDA) has agreed in written and verbal communications that AERI may change the primary endpoint range of its second Phase 3 registration trial called Rocket 2 of Rhopressa(NYSE:TM), a novel triple-action eye drop.
With this agreement, AERI is changing the primary endpoint range to include patients with baseline intraocular pressures ranging from above 20 mmHg (millimeters of mercury) to below 25 mmHg, the same range where the Phase 3 registration trial results of Rocket 1 demonstrated non-inferiority to timolol, and numerical superiority over timolol at the majority of time points.
If approved, AERI believes that Rhopressa would become the only once-daily product available that specifically targets the trabecular meshwork, the eye's primary fluid drain and the diseased tissue responsible for elevated intraocular pressure in glaucoma.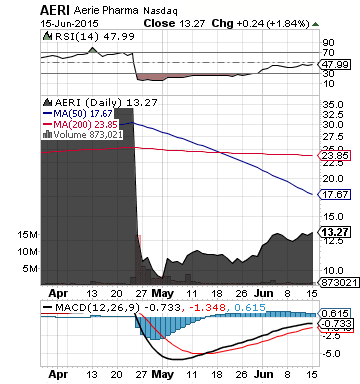 AERI is a clinical-stage pharmaceutical company focused on the discovery, development and commercialization of first-in-class therapies for the treatment of patients with glaucoma and other diseases of the eye.
More about Aerie Pharmaceuticals, Inc. at www.aeriepharma.com
**

Berkshire Hathaway Inc. (NYSE:BRK.A) (NYSE:BRK.B)
Warren Buffett's Berkshire Hathaway is buying a 3.7% stake in Insurance Australia Group LTD. (NYSE:IAG) via $A500 million placement.
As part of the strategic relationship agreement between the companies, Berkshire will receive 20% of IAG's gross written premium and pay 20% of its claims for the next decade.
Berkshire launched its specialty insurance business in Australia earlier this year. Warren Buffett said the strategic partnership with IAG will help fast-track Berkshire's entry into this region, and provides the company with opportunities to leverage IAG's extensive capabilities while also making Berkshire's expertise available to IAG.
IAG has an option to place up to a further 5% of IAG's expanded issued capital to Berkshire within the next two years and Berkshire has agreed not to increase its shareholding in IAG above 14.9% for the period of the partnership agreement.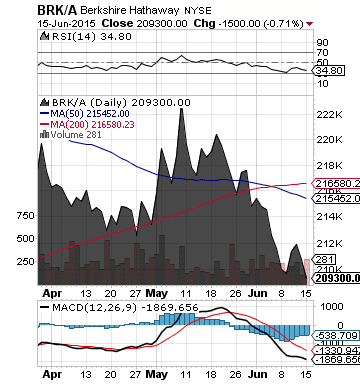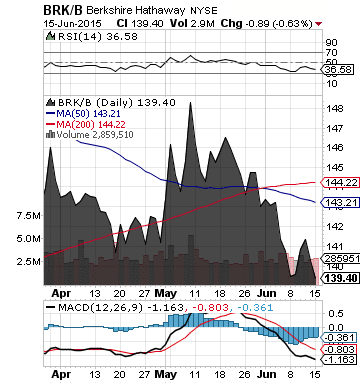 Berkshire Hathaway and its subsidiaries engage in diverse business activities including property and casualty insurance and reinsurance, utilities and energy, freight rail transportation, finance, manufacturing, retailing and services.
More about Berkshire Hathaway Inc. at www.berkshirehathaway.com
**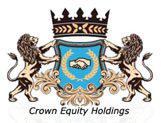 Crown Equity Holdings Inc. (OTCPK:CRWE)
CRWE provides marketing solutions that boost customer awareness and merchant visibility on the Internet.
The company is currently developing its growing network of community targeted sites CRWE PR, expected to be a one-stop shop for the various needs of consumers.
CRWE PR Network's business model is based on selling advertising to businesses targeting both locally and nationally

The company's division CRWE Tube ( www.crwetube.com ) is expected to be integrated in all the CRWE PR Network
More about Crown Equity Holdings Inc. at www.crownequityholdings.com
**
Disclaimer: CRWE-PR Finance is not a registered investment adviser. This material is for informational purposes only and should not be construed as an offer or solicitation of an offer to buy or sell securities. Investors should always conduct their own due diligence with any potential investment, with independent research and other professional advice. Read Full Disclaimer at CRWE-PR Finance www.finance.crwe-pr.com/disclaimer
Disclosure: The author has no positions in any stocks mentioned, and no plans to initiate any positions within the next 72 hours.