VMware, Inc. (NYSE:VMW)
Shares of VMW surged in after-hours trading on Tuesday as the company said that it expects second quarter 2015 non-GAAP (excluding a $75.5 million settlement payment) total revenue to be in-line with its previously issued guidance range of $1.58 billion to $1.60 billion and non-GAAP EPS to be in-line with its previously reported guidance of between $0.90 and $0.92 for the period
VMW plans to announce second quarter 2015 financial results after market close on Tuesday, July 21, 2015.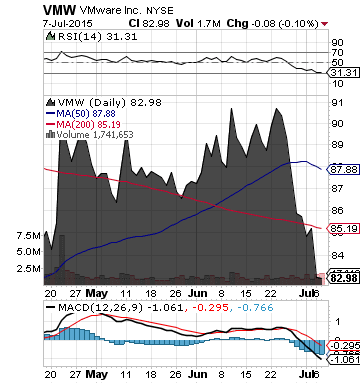 VMW is a leader in cloud infrastructure and business mobility.
More about VMware, Inc. at www.vmware.com.
**

The Container Store Group, Inc. (NYSE:TCS)
TCS posted net sales of $169.8 million and exceeded its stated outlook for the first quarter 2015 of ($0.12) to ($0.14) per share with a net loss of ($0.11) per share or ($5.2) million, also exceeding the Capital IQ Consensus Estimate of ($0.13) loss per share for the period.
For fiscal 2015, TCS expects consolidated net sales to be in a range of $800 million to $815 million and net income to be between $0.30 and $0.38 per diluted share.
Shares of TCS climbed more than 6% in the extended session Tuesday.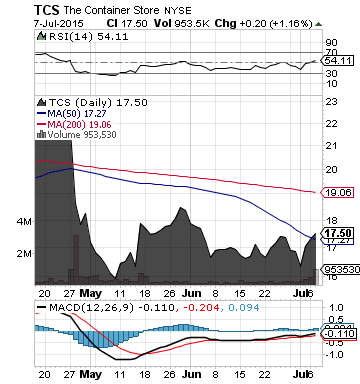 TCS is the nation's leading retailer of storage and organization products and the only retailer solely devoted to the storage and organization category of retailing.
More about The Container Store Group, Inc. at www.containerstore.com
**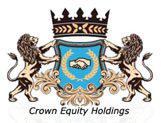 Crown Equity Holdings Inc. (OTCPK:CRWE)
CRWE provides marketing solutions that boost customer awareness and merchant visibility on the Internet.
The company is currently developing its growing network of community targeted sites CRWE Network, expected to be a one-stop shop for the various needs of consumers.
CRWE Network's business model is based on selling advertising to businesses targeting both locally and nationally

Roxzu ( www.roxzu.com ) in development stage, is an on-line e-commerce coupon distribution channel and marketplace for merchants to create brand awareness for their business. The geo-location based mobile marketing application Roxzu is expected to be integrated in all the CRWE Network.
More about Crown Equity Holdings Inc. at www.crownequityholdings.com
**
Disclaimer: CRWE-PR Finance is not a registered investment adviser. This material is for informational purposes only and should not be construed as an offer or solicitation of an offer to buy or sell securities. Investors should always conduct their own due diligence with any potential investment, with independent research and other professional advice. Read Full Disclaimer at CRWE-PR Finance www.finance.crwe-pr.com/disclaimer
Disclosure: I/we have no positions in any stocks mentioned, and no plans to initiate any positions within the next 72 hours.