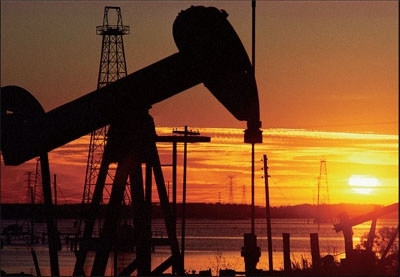 It is obvious that the oil&gas production&exploration sector is the hottest and most active at the time being. As it becomes more imminent that oil will reach over $100 per barrel, some say $120/barrel, an easy way to earn a quick buck is to invest in small cap(Penny Stock) companies.
Over the past 6 months, the sector alone is up 30% and several penny stocks in the oil sector has even doubled this percentage gain. Today
OPEC
released a that estimates that the world demand for oil has increased by over 5000 barrels per day for the month of January alone.
Nations such as Germany and China, whose demand for oil continues to rise, will increase the price of oil and drive a multitude of penny stocks upward.
Several stocks that I have been following include:
TGC
and
PETEF
.
TGC-Tengasco Inc.
TGC has increased by over 60% in the past 6 months, currently trading around .90. Focusing on oil production and exploration, TGC has holdings  in Kansas, Tennessee and The Gulf Of Mexico. Besides the conventional oil extraction process, Tengasco has begun researching the production and extraction of
shale
. The extraction of shale can be considered very risky and a newborn energy method, can be very profitable.
PETEF-Primary Petroleum
Primary Petroleum, another penny stock rooted in the oil sector, trades around .90, as well. PETEF focuses on the Alberta basin in Canada, and oil reserves in Montana.
Conclusion
Both of the oil stocks listed above, are relatively cheap and will most likely lose value once the price of oil drops. For now invest in any small cap oil stocks. They're cheap and provide quick capital for the next 6 months. Most importantly, both of these companies have high percentages of insider trading which backs the companies as legitimate.
BUY!!