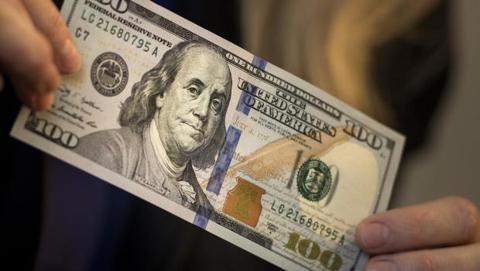 Bridgepoint Education (BPI) has just dropped $100 on the floor with no intention of picking it up. I am here to help you learn how to pick it up.
---
On 11/13/2013, BPI commenced a tender offer to purchase ~$200M of its common stock at $19.50, representing ~18.8% of its float, or 10.25M shares. These tenders are typically a positive sign for a company, as it indicates that they are generating enough free cash that they can return some to shareholders. In this case, $BPI appears to be doing particularly well if it is commencing a tender offer for close to 20% of its outstanding common stock. Thus, not surprisingly, $BPI's shares surged after the news, hitting a high of about $18.40 before some people took profits.
Now, for anyone who trades tender offers, you know that the biggest concern is proration. Proration refers to the number of shares that are not accepted by the company in a tender offer. In other words, if you tender 1000 shares, and there is 50% proration, only 500 of your shares will be purchased by the company, with the other 500 shares returned to you. In my experience, handicapping the expected proration rate is a fool's errand and you would be wise not to try it.
Because of this proration risk, most tender offers aren't that exciting to trade. However, on occasion, a company will include an "odd-lot priority" provision which all-but guarantees that your shares will not be prorated. Fortunately for us, $BPI's tender offer includes such a provision.
For those interested, here's the exact language from the tender offer's prospectus:
What happens if more than 10,250,000 shares are tendered?
If more than 10,250,000 shares (or such greater number of shares as we may elect to purchase, subject to applicable law) are properly tendered and not properly withdrawn prior to the expiration of the Offer, we will purchase shares:
first, from all holders of "odd lots" of fewer than 100 shares who properly tender all of their shares and do not properly withdraw them before the expiration of the Offer;
second, from all other stockholders who properly tender shares, on a pro rata basis (except for stockholders who tendered shares conditionally for which the condition was not satisfied) and optionees tendering shares underlying options, each with appropriate adjustments to avoid purchases of fractional shares; and
third, only if necessary to permit us to purchase up to 10,250,000 shares (or such greater number of shares as we may elect to purchase, subject to applicable law), from holders who have tendered shares conditionally (for which the condition was not initially satisfied) by random lot, to the extent feasible. To be eligible for purchase by random lot, stockholders whose shares are conditionally tendered must have tendered all of their shares.
Because of the "odd lot" priority, proration and conditional tender provisions described above, we may not purchase all of the shares that you tender. See Section 1.
If I own fewer than 100 shares and I tender all of my shares, will I be subject to proration?
If you (1) own beneficially or of record fewer than 100 shares in the aggregate, (2) properly tender and do not properly withdraw all of those shares before the Offer expires and (3) complete the section entitled "Odd Lots" in the Letter of Transmittal and, if applicable, in the Notice of Guaranteed Delivery, we will purchase all of your shares without subjecting them to the proration procedure. See Section 1.
Important Dates
Before I get to how to execute the trade, there are a few important dates you should know about. First, the tender offer expires at 5:00PM on December 11, 2013. This means that you must tender your shares before that time in order to get paid. As a result, the last day that you can purchase BPI shares is December 6, 2013 because you need three days to lapse before the shares will settle in your brokerage account. Think of it like an "ex-date" for a stock paying a dividend -- you need to buy the shares 3 days before the date of record in order to receive the dividend. Same process here.
Executing the Trade
So, with that background, here's how you execute the trade. Keep in mind, however, that everyone's broker is different and may require you to through jump through different hoops in order to get this done. As a result, your mileage may vary.
1. Buy no more than 99 shares of $BPI at some point before now and December 6, 2013.
2. Call your broker and ask them to tender your shares under the odd-lot priority provision. (Not all tender offers require you to specify odd-lot priority, but it's usually better to be safe than sorry).
3. Sit back and wait until you get paid on your shares. This should take place no later than a week from the tender's expiration.
At today's price of $17.72, and the tender price, you are looking at a profit of $176.22 in about a month. Put another way, you are risking $1754.28 to make $176.22, or about a 10% return. If you annualize this, you are looking at about a 120% return. Not bad.
Risks
It's always important to consider the risks of any trade when entering it. There is truly no such thing as a free lunch (although these odd-lot provisions come dangerously close).
(1) More than 10.25M shares are tendered as an "odd-lot." While, in my opinion, highly unlikely, it is possible that more than 10.25M shares are tendered as an odd-lot. In this case, you would be subject to proration even if you tendered less than 100 shares. I have never seen this happen, but it's still theoretically possible. This is also incredibly unlikely given that Warburg Pincus, the company's majority shareholder, has advised BPI that it intends to tender 8.6M shares in the offer.
(2) Section 7 of the prospectus sets forth "Conditions of the Offer," which is unmet, could result in the cancellation of the tender offer. While I'm not going to list the conditions here, I recommend everyone takes a look at this section the prospectus before investing. Nevertheless, there doesn't appear to be any unusual conditions in Section 7 that would lead me to believe the tender offer is unlikely to be consummated.
GL all
Disclosure: I am long BPI.