The House Doesn't Always Win: National Harbor Casino
Introduction
In today's market, I find myself looking farther and farther for viable investment ideas that make sense from a risk-reward perspective. Increasingly, that means looking outside the public equity markets for opportunities that retail investors are unable or willing to participate. This article describes such an investment. Readers are reminded that these opportunities contain unique risks that are not necessarily described in this article and should review any disclosure documents prepared in connection the offering.
In December 2013, MGM Resorts International was awarded the sixth (and final) casino license in Maryland, setting in motion the development of the ~$1.3 billion National Harbor Casino to be built just outside of Washington, DC (in Prince George's County, Maryland). A state of the art facility, the casino will be built on 23 acres overlooking the Potomac River and is expected to draw significant traffic from the Greater Washington, DC area (which has a population of ~6 million people). The resort will feature first-class entertainment and dining options (think Vegas-like nightclubs, concerts, pool/spa, Michelin-rated restaurants, etc.).
Aspire
As part of the competition for the gaming license, bidders were required to describe how they would "provide locals with direct economic participation, beyond the jobs their respective resorts would create." MGM, the winning bidder, agreed to create a novel program - "Aspire" - permitting local residents and minority owned businesses (MBEs) to invest in an "ownership stake" in the casino. MGM claims the program is the first of its kind in the country.
A total of $40 million may be invested - $30 million by residents, $10 million by MBEs. If the deal is fully subscribed, the stake will entitle holders of the securities to 0.5% of the casino's "net gaming revenue" which is expected to be ~$700 million annually.
Breaking this down, we get the following:
$40 million invested
$700 million net annual gaming revenue expected
0.5% of net annual gaming revenue paid to investors
$3.5 million in annual dividends
8.75% annual return
The securities will be offered in denominations of $100K (50 available) to $5 million (3 available) - so this is not a small investment. Nor is it easy to get done - Individual investors must reside in PG County (MBEs must be located in MD) and be accredited investors in order to invest the securities (net worth of $1 million or annual income of at least $200K in the last two years and the current year). The securities will be restricted, which means, among other things, they will not be registered with the SEC and will be difficult to re-sell (I would assume there is little to no liquidity for these securities because purchasers must also be accredited). There will be offering documents prepared that describe the securities in further detail - any investor in the securities should carefully read those in full.
To confirm your accreditation and receive more information about the deal, use this link: https://www.earlyiq.com/partner/mgm/nationalharbor
The Market
In general, there are two casinos that will compete with National Harbor - Maryland Live! And Horseshoe Baltimore Casino. Neither in my view poses a significant threat.
Maryland Live!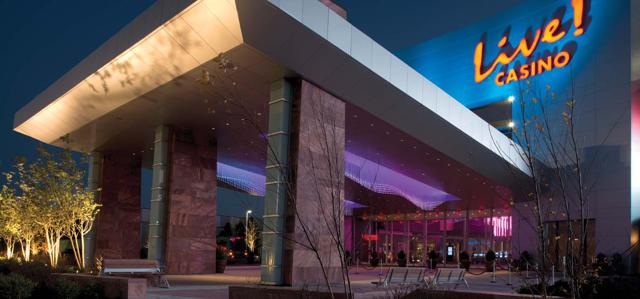 Maryland Live! Casino is located in Hanover, Maryland and opened in June 2012. It feature slots, table games and several high-end restaurants, but as of now does not have a connected hotel/conference center, although one is being developed and is expected to be completed by the end of 2017. The casino was developed by well-respected developer Cordish Companies. For more about Maryland Live - https://www.marylandlivecasino.com/about/about/
The casino has performed exceptionally strong since its inception, generating revenue that outpaced most of the casinos in the Mid-Atlantic. Last year (FY 2016) it did ~$650 million. Last month (June 2016) it did ~$53 million.
Nevertheless, the casino is about an hour drive from Washington and does not currently have a connected hotel. It also does not offer nearly the same entertainment options as National Harbor. For these reasons, I imagine DC-area gamblers would generally choose National Harbor over Maryland Live.
Horseshoe Baltimore Casino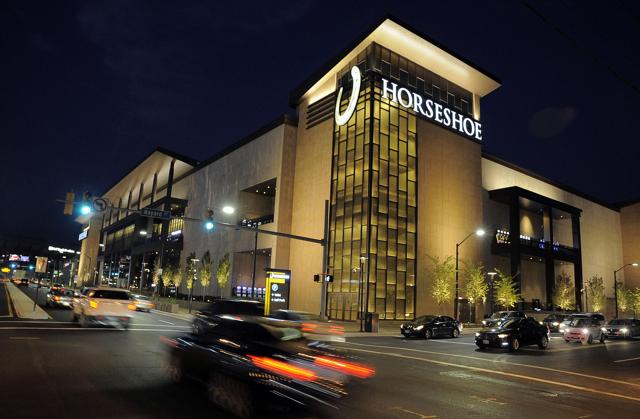 The Horseshoe Baltimore Casino is located in Baltimore, Maryland and opened in August 2014. It also features slots, table games and several high-end restaurants, although it does have a hotel right next door.
The casino has generally underperformed expectations, although it did generate ~$310 million in 2016 and ~$25 million in June 2016. The facility is nevertheless state of the art and could easily be confused for a Vegas casino. It is a Caesars property. For more about the Horseshoe - https://www.caesars.com/horseshoe-baltimore/casino
The Horseshoe is a little over an hour drive from Washington. While it has more comprehensive entertainment options than Maryland Live!, it does not come close to matching National Harbor. It also seems to draw largely from the Baltimore area, some of whom I expect would make the trip to National Harbor at least initially. I do not expect many DC-area gamblers to make the trip all the way to Baltimore when National Harbor opens.
Conclusion
MGM's Aspire program offers an opportunity to own a piece of the revenues generated by National Harbor Casino. The investment is expected to generate 8.5% in annual returns at inception and, in my view, is relatively safe because National Harbor does not have strong competition from neighborhood casinos. It seems the most difficult part of this investment will be qualifying to invest, as the offering is limited to PG County, Maryland residents and minority-owned businesses located in Maryland.