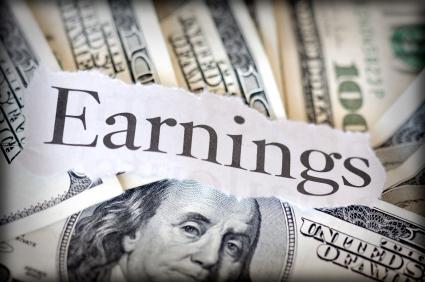 Earnings Reviews To-Date
A list of the most recent earnings reviews for the following companies:
SalesForce (NYSE:CRM) February 28, 2013
The Salesforce Anomaly: Record Earnings And Ongoing Losses
Why The Salesforce GAAP Vs. Non-GAAP Divergence?
HP (NYSE:HPQ) February 21, 2013
HP Earnings Begin Long Journey Back
American International Group (NYSE:AIG) February 21, 2013
AIG Weathers Storm Sandy, Posts Profit
MetLife (NYSE:MET) February 13, 2013
MetLife Earnings: Where Do We Go From Here?
Cisco (NASDAQ:CSCO) February 13, 2013
Cisco Earnings Beat: This Is How We Roll
Rackspace (NYSE:RAX) February 12, 2013
Rackspace Earnings Disappoint On Record Results
Visa (NYSE:V) February 6, 2013
Visa Earnings Push Higher
Baidu (NASDAQ:BIDU) February 4, 2013
Baidu Earnings Disappoint: Revenues Up, Margins Down
Qualcomm (NASDAQ:QCOM) January 30, 2013
Qualcomm Earnings: Life Is Good
Amazon (NASDAQ:AMZN) January 29, 2013
Amazon Earnings: Cooler Heads Will Prevail
VMware (NYSE:VMW) January 28, 2013
VMware Earnings: Down But Not Out
Microsoft (NASDAQ:MSFT) January 24, 2013
Microsoft Earnings Review: Windows Saves the Quarter!
Apple (NASDAQ:AAPL) January 23, 2013
Apple Earnings Review: EPS Misses on Record Revenues!
Google (NASDAQ:GOOG) January 22, 2013
Google Earnings Review: Hopeful Signs in a Multi-Screen World
IBM (NYSE:IBM) January 22, 2013
IBM Earnings Review and Charts
Intel (NASDAQ:INTC) January 18, 2013
Intel Earnings Review: Decline Continues
Morgan Stanley (NYSE:MS) January 18, 2013
Morgan Stanley Earnings Review: Up and Down They Go
Capital One Financial (NYSE:COF) January 17, 2013
Capital One Earnings Review: Performance Slows
PNC Financial Services (NYSE:PNC) January 17, 2013
PNC Earnings Review: Poised to Perform
Citigroup (NYSE:C) January 17, 2013
Citigroup Earnings Review: Downtrend Reversed!
Bank of America (NYSE:BAC) January 17, 2013
Bank of America Earnings Review: Limping Along
BNY Mellon (NYSE:BK) January 16, 2013
BNY Mellon Earnings Review: Another Average Quarter
US Bancorp (NYSE:USB) January 16, 2013
US Bancorp Earnings Review: Peaking Performance?
Goldman Sachs (NYSE:GS) January 16, 2013
Goldman Sachs Earnings Review: Multi-Year High for Banksters!
JPMorgan Chase & Co. (NYSE:JPM) January 16, 2013
JPMorgan Earnings Review: Strong Profits Continue
Wells Fargo (NYSE:WFC) January 12, 2013
Wells Fargo Earnings Review: Raises the Bar Higher!
Oracle (NYSE:ORCL) September 20, 2012
Oracle Earnings Review: EPS Strengthens, Revenues Weaken, Outlook Stable
Disclosure: I am long AAPL.