I was cruising around the internet looking for asset allocation ideas. Google took me to the Missouri Department of Transportation pension system page, of all places. Check out their private equity and hedge fund allocations as of 2011: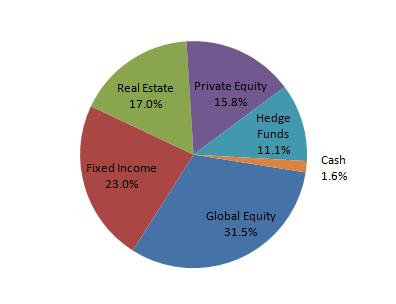 The text in the link above also shows how their bond allocation has been decreasing and shifted toward these alternative asset classes. Understandably, pension funds are frustrated by Ben Bernanke's zero interest rate policy, but to shift into illiquid asset classes from something as relatively safe as bonds? That's either a super smart move, or a new bubble waiting to collapse.... time will tell.
What do you think?
Disclosure: I am long SPY.
Additional disclosure: short TLT