Barron's high net-worth paper, Penta, just released an inside look at Goldman Sach Private Wealth Management (NYSE:GS). Most interesting to me was the asset allocation for high net worth, conservative portfolios.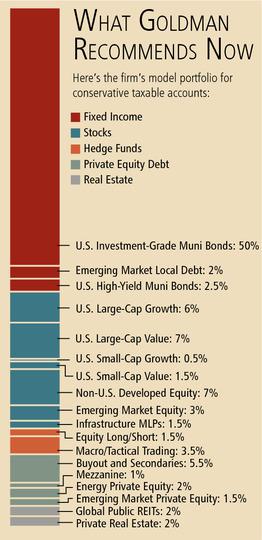 Commentary:
50% investment grade US Muni debt, and just smatterings of 0.5-7% for a number of other things, including a few hedge fund strategies, MLP, and private equity among other things.
Interesting. I'm not going to follow it, but it's interesting.
Disclosure: I am long GS.