Go Big, Hold for Dollars!: GBHD
There is no mistaking that Global Holdings Inc. (GBHD) is actually a wolf in sheep's clothing… Management has a clear vision for the company which they have been executing extremely well. At the moment it would appear as though all roads lead to Rome and despite the market poorly reflecting the value and forward momentum of the company, I've had no problem justifying my aggressive accumulation of shares making this one of my most ambitious accumulations of an OTC stock EVER. After thorough investigation of this company and investing in its diversified holdings I felt it necessary to spread the word to the public at large. At present, the company's primary revenue stream is derived through Wellness Juices which has been well received by the market and its consumers.

The company is actively growing through acquisitions; they currently have a number of outstanding letters of intent for strategic market growth. Many of their existing business units are just beginning to bear fruit. They have little debt (booked at just over $550K), strong cash on hand and revenue is growing exponentially. Not mentioning the retirement of 151 million shares (which represented a retirement of almost 40% of the outstanding shares!!!). With a miniscule float of just over 19.5 million, the market has shown little love for this powerhouse of a company.
The Company history and continued developments
Founded in March 1984, originally known as Flying Ace, Inc., Global Holdings has undergone many changes through the years in regards to the company name, its management and its business model (which fall out of scope with the business at hand). Up until last year they were known as Worldwide Food Services, Inc. and traded under the ticker WFSV.
They acquired Mini Dollar Stores, Inc. in March of 2009, which offered over 200 fast-moving items to supply the National Blind Enterprises Co-op and Veterans hospital facilities and gift shops. By June, they had designed two Mini Dollar Store vending machines. The 45-unit and 65-unit machines will be made available to vendors throughout the National Blind Enterprises Co-op. At the moment, the company has a fleet of just under 50 vending machines in the field which offer a high ROI and profit margins, they have plans to grow their numbers over time and also service 2 VA hospitals with plans to expand as opportunities arise.
Also in June 2009 the Company had also designed nine Emergency Food Kits, making use of all of the nutritional food groups and ranging from 805 to 1000 calories per kit and subsequently signed agreements to supply Emergency Food Kits to the Department of Defense and to FEMA. They still have outstanding agreements to provide food kits with water and ready to eat food in the event of future natural disasters anywhere across the nation
They then acquired Eagle Rock Ventures, Inc. (ER Ventures). ER Ventures will become the main consulting group for the Company and will be headed by one of the founders of WWFS.
In Aug 2009 the company changed its ticker to WFSV to better reflect its name. They broadened their product lines to include a line of 'Green' products to produce environmentally-friendly cleaning products. The market segments that hold the most potential for these products are hospitals, nursing homes, and schools. There is an overwhelming demand for non-toxic cleaning fluids and supplies within these organizations. As well as offer non-food items such as NBA items, novelties, T-shirts and caps, and selected electronics as part of a strategy to consolidate existing customer purchases, including the National Blind Enterprises Co-op and the Mini Dollar Store segments. They also expanded into the vitamin, mineral, and supplements market (which is also distributed by Veteran Consulting Group, Inc.), which specializes in nutritional foods and supplements for the military. They also have the rights to market the "Total Wellness" products to GNC, Vitamin Shoppe, Walgreens, CVS, RiteAid as well as to large chain food operations such as Krogers, Wakefem, Stop&Shop, Publix and Wagmans. Many of the products offered can be found in any of the 100+ Navy Exchange locations.
By late December 2009 the company announced that it was officially debt free
In April 2010 the company completed its acquisition of Veterans Consulting Group, Inc.; afterwards it had developed over ten major product categories to be introduced to commissaries, exchanges, and VA retail outlets. These categories include small and large electronics, cosmetics, health and beauty aids, specialty items, and seasonal goods. Followed by its acquisition of Global Holdings Inc. in May of 2010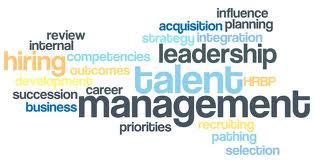 By Sept 2011, Worldwide Food Services completed its acquisition of Wellness Waters Inc. which holds several formulas that enhance personal well-being. Though the product has seen little success thus far, management believe there is great potential here with private label deals in negotiation and expectations of national rollouts to begin in 2015 with sports endorsements in the works as well.
They then completed an acquisition of Disaster Response International, Inc., a provider of water and temporary shelter for catastrophic events. The merger into Worldwide Food Services will allow DRI to also supply bulk rice and flour.
The company changed its business model in April 2012 in which they will no longer inventory food supplies for the Emergency Food Kits program due to the expiration dates of many of the ingredients. Worldwide has joined forces with several national distributors who will inventory and ship the products on a 24-hour basis
They completed their acquisition of Smart Diet Rx, Inc. in July 2012 which is aimed at reducing hospital re-admission rates due to poor follow-thru on given nutritional standard requirements of heart, cancer, diabetes, obesity, and high blood pressure patients and individuals.
In Aug 2012 they announced the Company's Commodities Division in Mexico City has signed a 3-year production contract for garbanzo beans and oregano. This year-round growing agreement has two 3-year options. The goal of the joint venture partners is to increase production from 80 cargo containers to 200 cargo containers a month.
They acquired their current flagship Wellness Juice Inc. in Nov 2012. Wellness Juices consist of over 20 nutrient-dense greens, sprouts and vegetables rich in chlorophyll, trace minerals, anti-oxidants, enzymes and probiotics that will provide fundamental nutrition for the body to support healthy digestion, detoxification, immune system, blood sugar levels and metabolism. Organic cereal grasses such as barley, alfalfa, oat and wheat are some of the most nutrient dense foods on the planet.
In Nov 2012 the Company received orders for 900,000 Emergency Food Kits ("EFKs"). Worldwide's subsidiary Disaster Relief International shipped 400,000 EFK's to the New Jersey and New York disaster areas of Hurricane Sandy and 500,000 EFKs for Guatemala in the aftermath of the area's recent earthquakes.
They completed the acquisition of Longevity Logic, Inc. in Aug 2013, a company comprised of doctors, pharmacists, and nutritionists who develop safe, all-natural, and therapeutic-strength supplements clinically proven to provide effective cardio-vascular support without the harmful side effects of medications. In conjunction with Smart Diet RX, Longevity Logic, Inc., Lean Life-Styles, Inc. and Extend Your Life Program, Inc. at present look to have a number of developments in the works for this subsidiary as well. They are in negotiations with one of the top 3 national pharmacies to become there vendor of choice to help provide better quality of life, working with patients to evaluate nutrition along with current and future medication needs.
They retained the services of JP Anderson Ltd. In September of 2013 to help the company develop international sales and distribution channels as well as assist with potential merger and acquisition targets. JP Anderson will work with management to cultivate business relationships in Europe, Southeast Asia and West Africa.
The company officially changed its name to Global Holdings Inc. on October 29th, 2013 to better reflect its ongoing business model
Merle Ferguson became the Company's CEO and President, whereas Susan Donhue steps down from those positions as of January 3, 2014. Mr. Ferguson brings a great deal of corporate and industry knowledge to the business along with a number of strategic network connections and leveraged assets
At a Glance
Global Holdings Inc. has multiple sub business segments which mostly pertain to the food and beverage industry. Its foundation was built upon various blind organizations that have first rights to the vending and food service in all federal and state buildings, airports, postal facilities, and military bases by building a national buying co-op program known as National Blind Enterprise Co-op (providing competitive pricing and efficient distribution to more than 3,400 visually impaired vendors across the United States). The business was to fill a need for visually impaired business people who were purchasing food and beverages individually at higher prices than were called for based on their total volume (this is because individually owned and operated shops simply don't have the buying power of competing large named enterprises). GBHD has established a national marketing and distributions channel to fulfill the needs of many.
The company has generated a sizable portion of its revenue thus far via their Mexican subsidiaries through the distribution of Garbanzo beans.
Another promising subsidiary is Deli-on-Wheels, Inc., the company currently has 5 trucks on the road in the greater New Jersey area with short-term plans to expand beyond the region expected to be funded from other revenue streams (in other words, they have no need for external funding or other dilutive or toxic financing). They also have apps in development for the food truck industry at large which has generated a lot of interest which vendors will pay for the service which would allow trucks to be deployed to neighborhood and community events, corporate events with many options including corporate discounts and sponsorship and allow customers to locate mobile food trucks throughout the area.
The company has plans to acquire farms and farm land in the near future in preparation of offering the first of its kind "from the farm, to your plate" program, leveraging further its bulk buying power and national distribution chains. I feel as though this is a large emerging source of revenue for the company which has yet to be realized or factored into the business as a whole which I expect to be one of the driving forces of this business in the near future.
Telling statements from the company were disclosed in their financial statements as seen below;
The short-term (one year) potential is in the hundreds of millions in revenues. Longer term (3-5 years), this segments will be a multi-billion dollar category. The profits due to mass purchases, rebates from major manufactures (already in place), and synergies from tie-in partners such as custodial companies to service these locations is proportionate to the revenue growth.
Another thing I like to see in a business is telling signs of a larger plan in the form of synergy as depicted from the statements below, the company plans on leveraging their buying power across different revenue streams;
We are currently formalizing relationships with "Cash and Carry" and "Dollar Store" entities, as well as ice cream and nut companies. Another opportunity is a national co-op for mobile vendors, especially related to paper products. The project will commence as soon as we finalize pricing form Chinese and Indian manufacturers.

There are hundreds of independent distributors, manufacturers and retailers in GBHD's home base, New York City Metro area alone; tens of thousands in the USA. As power becomes consolidated to the few national firms, the regional players become squeezed with high transportation and product costs, creating lower volume and more management problems. The owners are forced to merger with the big firms where they loss control of these family businesses.

GBHD's strategy is to let these owner-operators who have withstood economic cycles in good shape continue their business plan, with guidance and financial support from corporate. GBHD's purchasing power, marketing skills, and complementary businesses will generate efficiencies and increase revenues for these firms

GBHD was created because of a multi-billion dollar potential with the Federal and State governments and their blind merchants programs. This led to relationships with large food and beverage manufacturers and distributors. In turn, many of these well run organizations desired to be part of the larger entity, Eagle Rock Enterprises, Inc. In February, 2012, GBHD entered into a multi-lateral agreement with several national suppliers to develop Condition-Specific/Disease-Specific Meals aimed to reduce the 15% hospital re-admission rate due to poor follow-through on given nutritional standard requirements of heart, cancer, diabetes, obesity, high blood pressure, etc. patients and individuals.
Over the past 2 years, the company has made a number of acquisitions through the issuance of 147.2 million shares valuing just under $8 million in acquired assets plus the yet to be disclosed acquisition of Wellness Juice;
Wellness Water inc. was acquired for 25 million common shares issued at 0.05/share ($1.25 million)
Disaster Response International was acquired for 10 million common shares issued at 0.05/share ($500,000)
Smart Diet Rx Inc was acquired for 30 million common shares issued at 0.05/share and an additional 10 million shares issued at 0.10/share ($2.5 million)
Cedar Barista S.A.(Mexico) was acquired for 35 million common shares issued at 0.05/share ($1.75 million)
Certal S.A (Mexico) was acquired for 35 million common shares issued at 0.05/share ($1.75 million)
Trade Exchange International was acquired for 2.2 million common shares issued at 0.10/share ($220,000)
Food for thought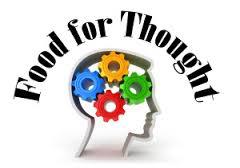 Interestingly enough, our CEO Merle Ferguson is also the CEO of Global Enterprises Group, Inc. (GLHO), there is nothing special or unique about this, but in consideration of their business model highlighted below, combined with GLHOs recent LOI (Letter Of Intent) to acquire JP Anderson Holding Corp.
"Global Enterprises Group, Inc. seeks international and domestic opportunities in trade and finance as it relates to commodities, manufacturing and technological services sectors. The Company's key objective is to open trading and marketing routes in under-served, but growing domestic and international markets in these industry sectors."
Further considering the subsidiary of JP Anderson Holding Corp. (JP Anderson, Ltd.) which appears to coincide nicely with the direction of GLHOs business model (as highlighted below) and coincidentally began to offer its services to Mr. Ferguson's other venture (our illustrious GBHD), one could ponder the intent of the acquisition set forth by GLHO
JP Anderson, Ltd., is a licensed Broker Dealer which intends to be the World's premier boutique investment banking, securities and investment management firm focused on providing financial advice on individual wealth management, mergers, acquisitions, restructurings, financing and capital raises to a global client base including individuals, corporations, partnerships, institutions and governments.
Taking this thought one step further; there is another piece to this telling puzzle. When reviewing the registration of Global Enterprises Group Inc. as seen here, you may notice a couple of noteworthy names such as the Directors William Anton & James Price.
Dr. Anton was inducted into the Army Ranger Hall of Fame, is a lifetime member of MENSA, and is the Disabled American Veterans (DAV) Department Adjutant in Nevada (basically, the CEO of the organization). This is how I believe Merle has obtained the connections to the VA distribution side of the veterans consulting group business. The below is a short biography of his accomplishments;
Dr. William Anton has spent the last five years with World Technologies Associates implementing satellite communications with Internet service to Eastern Europe and arranging international financing for these projects. Prior to 1995, Dr. Anton was a professor of Management and Marketing at Schiller International University in Heidelberg, Germany. From 1970-1990 Dr. Anton served in the United States Army in numerous command and staff positions, which included tours in Europe, the Orient, Central and South America, and the United States. His last assignment before retiring was Division Chief, Directorate of Plans and Policies, at the National Security Agency. This assignment involved briefing the Chairman of the Joint Chiefs of Staff, the Secretary of Defense, and numerous Congressmen on the implementation of worldwide plans and policies.
James Price also coincidentally served in the U.S. Army, and has had an active and illustrious career, but in regards to his role in the greater picture here, we can see he's been around GLHO & GBHD for quite some time.
He's been a director at GLHO since January 2014, but has been actively been working with management and consulting with them ongoing for the past 5 years. We also know GBHD retained the services of his company JP Anderson Ltd in September 2013 and interestingly enough if you perform a WHOIS on GLHOs website glho.net, you will notice it was registered on June 11th, 2014 by none other than James Price just 6 days prior to the announcement of the acquisition of JP Anderson by GLHO. Interestingly enough, this is not the 1st step in his webbed ventures with the companies. GLHO acquired another of Jim's founded entities GreenZone Ventures as of June 12th, 2014. It would appear as though Mr. Price has deep roots with both Merle Fergusons companies with no plans of leaving; he will be an invaluable member to the growth of the "Global" family members in the future to come. The below is a short biography of his accomplishments;
Mr. Price has 25 years of experience in numerous facets of the financial services industry, wherein he has developed an expertise in finding small, underfunded companies and building them up through investment banking and strategic consulting. Mr. Price himself is perhaps best described as a true entrepreneur. After attending college at Eastern Washington University, in Washington State, Mr. Price served 3 years in the U.S. Army. Upon his honorable discharge he moved to Maryland and began his career as a successful stock broker. Over a 10 year span as a broker and office Principal, he worked at JW Gant, Cohig and Associates, AG Edwards and Sons and Global Financial. Licenses held; series 7, 63, 24 life and health. Mr. Price formerly sat on the board of directors for the YMCA and the I AM Foundation and currently is the Chairman and co-founder of the Leone Asset Foundation.
Certainly noteworthy, the company has elected to decline buyout offers of 75 & 80 cents/share respectively back in November as seen in the PR here. With the share structure at the time of offer being approximately 408,801,248 shares fully diluted would have reflected a buyout offer of approximately $327 million. Since which time, we know that the company has retired 151 million shares as per this PR. So in retrospect, under the current share structure, the buyout offer would equate to an offer in excess of $1.25/share!!! All of which took place before the successful launch of its Wellness Juice
The CEO Merle Ferguson has a history of merging companies, the fact that GLHO is owned by Mr. Ferguson and how closely the companies are intertwined and share many common resources, give way to the distinct possibility of a probable merger between the two organizations at some point.
Financials / Technical analysis
The company's sales have been picking up quite rapidly, Q2-2013 recording $1,314,642, Q3-2013 recording $5,197,682, Q4-2013 recording 7,819,226 and Q1-2014 recording $3,056,774. The majority of sales thus far have come from their Mexican divisions and from the sales of Emergency Food Kits (when the need arises). The company looks just to be commencing its sales strategy for its flagship product Wellness Juice, giving shareholders a glimpse of their progress through recent PRs showing sales amounting to $1,341,210.16 for the month of March, $2,083,740 in April and an astonishing growth in sales through the month of May in excess of $14,000,000 with expectations on increased sales throughout 2014 and beyond.
The end of year financials for 2013 shows a healthy and profitable business.
Q4-2013 numbers
$7,819,226 dollars in gross revenue
$1,943,783 dollars in net revenue
$4,404,579 dollars in assets (with $1,417,656 in accounts receivable)
$344,927 dollars in cash
$564,191 dollars in liabilities
~408,000,000 shares outstanding
Though the numbers released for Q1 are extremely healthy, depicting assets having grown by over $1 million, cash on hand increasing by almost $500K and a share structure reduced by almost 40%, the share price has traded sideways. The news of recent sales of the Wellness Juice, which is in excess to revenues previously posted by the company, has shown absolutely NO impact on the price per share.
To me, that is very interesting because Q1 was a record quarter for the company. Of the $3,056,774 gross revenue posted, we know $1,341,210.16 came from sales of Wellness Juice. Considering the company is likely to continue generating a base gross revenues in the range of $1 to $2 million from other subsidiaries and we know they've sold in excess of $14 million through the month of May ($14 mill - $1.3 mill for the month of March - $2 mill for April = $10.7 mill for May), though the $14 million represents all sales for the company, a good portion of which was derived by its Wellness Juice product.
Assuming management is right in its forecast of growth throughout 2014, we can assume an additional $10.7 mill recorded for the month of June, we are likely to see sales for the 3 month period to be approximately $24 million ($1 mill form subsidiaries + $2 mill for April + $10.7 mill for May + $10.7 mill for June = $24.4 million). Further expanding on the standard of $10.7 million in sales of Wellness juice/month and a base of $1 million from other business units per quarter, we could be looking at gross revenues of $93.6 million for 2014 (Q1 $3 mill + Q2 $24.4 mill + Q3 $31.1 + Q4 $31.1)
Obviously this forecast has a number of unknowns, this would assume May being the peak thus far turns out to be the base going forward, which at the moment we simply can't tell, it may turn out to be the high with declining distributor interest, but then again, if management is able to establish the appropriate distributor connections and the product is receiving the positive feedback passed on to shareholders in recent press releases, $10.7 may only be but a starting point, after all it would appear as though the ongoing sales of Wellness Juice has been return business to only 6 distributors thus far.
Considering the Nutrition industry in the U.S. hit an estimated $11.5 billion in 2012 and growing, it will be interesting to see just how far Merle and company can take their product in regards to market penetration. Additionally, it's hard to tell what profit margins can be obtained on the product, having spoken with Investor relations, YES International; they appear to be somewhere between 29% and 31%. Looking at other well established drinks on the market, we appear to be doing quite well. We can see companies like Coke posting 23% and Monster Energy surpassing that with just under 27%. Another more similar product is that of Abbott (ABT) in the form of their baby formula & Ensure Nutritional beverage has had tremendous success boasting $1.7 billion in sales (as seen here)
Sales of nutritional products, including Similac infant formula and Ensure beverages for adults, rose 7.9 percent to $1.7 billion, representing almost a third of Abbott's total revenue.
Q1-2014 numbers
$3,056,774 dollars in gross revenue
$935,365 dollars in net revenue
$5,338,708 dollars in assets (with $1,342,961 in accounts receivable)
$801,922 dollars in cash
$564,191 dollars in liabilities
257,801,248 shares outstanding.
At present, the RSI is approaching over bought which is not usually a good sign as an entry point, but given that the company currently has a market cap of just over $64.4 million and is likely to post approximately $7.4 million in net profit (and estimated $29 million for 2014), this would give the company a P/E of 2.2 at the current PPS of 0.25! Assuming the company can deliver on these numbers, a conservative P/E of 15 would value the stock price at $1.68/share.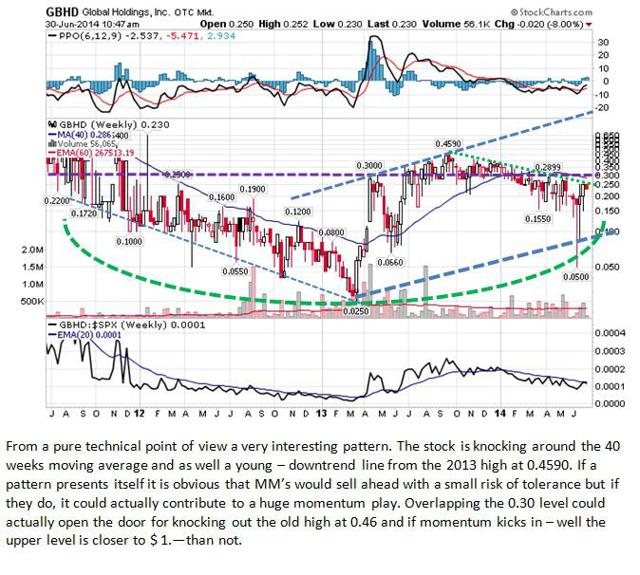 Risks
Most of the risk resides around the liquidity of the security; with an average volume just over 60K/day is generally something in which I would avoid. But in my view, this ticker is one of the market's best kept "little dirty secrets" and once the general investment community at large recognizes the underlying fundamentals of this company, it is likely to reach adequate levels of liquidity.
Additionally, there are a number of sporadic revenue streams from Emergency Food Kits & the potential impacts of global warming that are unpredictable in nature and may pose difficulties for the company, but as they are gearing up to capitalize on new and more profitable streams, I feel as though those risks are minimal and mostly irrelevant to the company at hand.
Catalysts
The company is at the cusp of making substantial moves which I expect to reward shareholders in a spectacular way. They don't have a large amount of catalysts, but the ones they do have should setup for a big move.
- Q2 Financials are but a few weeks away (Aug 15, 2014) which one would expect to demolish anything remotely close to anything the company has ever posted (possibly in the range of $24 million, 8x more than posted for Q1)
- Continued growth through acquisitions (several LOIs outstanding and several more in the works)
- Launch of Wellness Water (estimated to be by year's end, or early 2015)
- Audited financials which are expected to begin this year
Expectations
With a miniscule float of just over 19.5 million shares, little to no debt, a fare amount of cash on hand and record breaking revenues about to hit the wires. There are but few shares to be had. Those able to accumulate and wait on management to execute, as they've shown the ability to do, should see massive gains in the short-term and more so for those able to sit and wait long term.
With continued growth and execution from the management team it would not surprise me if we exceed $1/share in the short-term and see a steady climb from there. Any entry point in the sub 40 cent range would be greatly be rewarded as the company continues to add shareholder value
Conclusion
It is my belief GBHD with its management team, leveraged resources, strategic associations and partnerships, growing flagship product Wellness Juice & up and comer Wellness Water, incredibly low share float, along with its strong and telling direction is the most likely candidate to 1st qualify for listing on one of the big board's such as the NYSE or NASDAQ
Updates: Since my coverage of the company, they've issued 2 additional PRs;
Wellness Water finalizes formulas for 3 bottled water formulas, all of which are infused with negative ions. The intent of these waters are to replace acidic toxins, neutralize harmfully free-radicals and increase cellular hydration. In case you don't know, bottled water is the closest thing to liquid gold. Over $100 Billion is spent on bottled water yearly and there are few products on the market offering profit margins remotely resembling those attained by bottling this readably available natural resource and sales have nearly tripled in the past decade with more than half of the U.S. population drinking this liquid blue.
All of the wellness Waters also have a PH in the range of 7.6 and 8 which fall into the category of being Alkaline forming. The PH balance is something which is commonly over looked by the general population, but should be considered by those evaluating health. The American diet tends to fall mostly in the Acidic range and a more neutral PH balance is essential to support good health
With the company gearing up to start its marketing campaign later this year offering its niche products, I can barely contain my excitement and anticipation to see how much market share they will be able to capture. After all, we know the story of rapper 50 cent who sold his brand VitamineWater to Coca-Cola in 2007 for $4.1 billion for his sugar water beverage.
Distribution agreement for PlayBoy condoms throughout the U.S. shows the company is willing to diversify its holdings and expand outside of its food and beverage industry to pursue other lucrative revenue streams.
The condom industry has mainly been controlled by 13 large players globally and is set to hit a market value of $5.4 billion by 2018. Though PlayBoy condoms is relatively a new player to the market at large (debuting in 2010) it has seen rapid growth and can be found in major convenience stores and pharmacies in over 30 countries.
The PlayBoy brand brings an X factor to the company with name recognition (PlayBoy has been around since 1972) and where other manufacturers have established themselves as safe & reliable, PlayBoy will bring a sex appeal to it, which should help with future market penetration.
Though profit margins on condoms is not high (the world's largest condom manufacturer Karex Industries, reported only 11% margins on $50 million in sales), we should still see good number through steady and growing sales going forth.
Disclosure: The author is long GBHD. The author wrote this article themselves, and it expresses their own opinions. The author is not receiving compensation for it. The author has no business relationship with any company whose stock is mentioned in this article.
Additional disclosure: Additional disclosure: The information contained in this article has been compiled from sources deemed reliable and it is accurate to the best of our knowledge and belief; however, there is no guarantee as to its accuracy, completeness, or validity, and the author cannot be held liable for any errors or omissions. The Author does not accept liability for any loss or damage caused by reliance upon such sources. Every effort has been made to accurately reflect the current market situation of the stock mentioned. Any forward looking statements made are strictly by opinion only. This information is for personal use only, and is not intended to be reproduced, copied, redistributed, transferred, or sold.This is not an offer to buy or sell securities. An offer to buy or sell securities can be made only with accompanying disclosure documents and only in the states and territories where such offers are permitted. Investing in "penny stocks" is highly speculative and involves a great deal of risk. The information contained herein should not be construed as a warranty of investment results. All risk, losses, and cost associated with investing, including total loss of principle, are your responsibility. The author is not a registered investment adviser in any jurisdiction whatsoever. It is strongly recommended that any purchase or sale decision be discussed with a financial adviser, or a broker-dealer, or a member of any financial regulatory. Never invest in any stock unless you can afford to lose your entire investment.