_____
Wednesday October 27th, 2010

Greetings Subscribers!
Today - we have reported a wide range of activity for CRWE.OB.
Crown Equity Holdings Inc. (OTCBB:CRWE) - Last Trade was $0.05 (+0.008 or +19.05% UP)
Vol: Over 229,660 shares traded.
Keep a watch on these hot stocks, and happy trading!
_____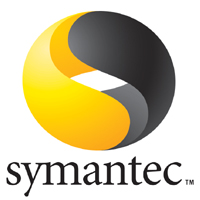 After Hours: $16.70 ,   Up $0.90 (5.70%)
Symantec Reports Second Quarter Fiscal 2011 Results - Oct. 27th
Symantec Corp. (NASDAQ:SYMC) this afternoon reported the results of its second quarter of fiscal year 2011, ended Oct. 1, 2010. GAAP revenue for the fiscal second quarter was $1.480 billion, up 2 percent year-over-year after adjusting for currency.
GAAP Revenue of $1.480 billion
Non-GAAP Operating Margin of 25.1 percent
Non-GAAP Earnings Per Share of $0.34
GAAP Deferred Revenue of $3.104 billion
Cash Flow from Operations of $310 million
For the September quarter, Symantec's Consumer segment represented 32 percent of total revenue.
During the quarter, Symantec made a one-time reduction to Consumer segment revenue of approximately $10 million resulting from certain consumers not receiving their subscription entitlements on a timely basis. Excluding this adjustment, Symantec's Consumer segment revenue increased 3 percent year-over-year (increased 5 percent after adjusting for currency).
Symantec completed the acquisition of VeriSign's security business in early August. The VeriSign security acquisition performed better than expected, generating revenue of $18 million. The June quarter PGP and GuardianEdge acquisitions continue to perform well, generating revenue of $15 million. The combined earnings per share dilution of these acquisitions was 3 cents, which was one penny less dilutive than our expectations of $0.04. Sales and technology integration is progressing well, with the sales teams working on cross-selling opportunities, and acquired technologies being leveraged across the Symantec product portfolio.
Symantec is a global leader in providing security, storage and systems management solutions to help consumers and organizations secure and manage their information-driven world. Our software and services protect against more risks at more points, more completely and efficiently, enabling confidence wherever information is used or stored. More information is available at www.symantec.com.
_____
GreenHouse Holdings, Inc. (OTCQB:GRHU) ("GreenHouse") a San Diego, California based integrated energy solutions provider and developer of eco-friendly infrastructure, announced that PepsiCo(NYSE:R) will partner with GreenHouse to utilize Southern California Edison's (SCE) Automated Demand Response (Auto-DR) program at its Buena Park bottling plant. GreenHouse is a qualified service provider of SCE's Auto-DR program, providing site assessment, feasibility studies, project development, engineering, installation of enabling technologies and complete processing of all incentives.
"Auto-DR is a perfect complement to Greenhouse's vision to help our clients reduce energy consumption by deploying state-of-the-art technology," says Rob Davis, Vice President of GreenHouse Holdings, Inc. "We are truly honored to be selected to partner with Pepsi and we are looking forward to the Auto-DR projects as the first of many opportunities to be included in Pepsi's corporate sustainability initiatives. This project goes to the heart of Greenhouse's mission to deliver green solutions that reduce energy consumption with a positive return on investment."
PepsiCo is a recognized leader in the beverage industry for their efforts in sustainability and energy efficiency by consistently operating their plants in the most energy-conscious manner possible.
"It's clear to Pepsi that both Southern California Edison and GreenHouse are working in the best interests of Pepsi and other ratepayers with their Auto-DR program," said Pablo Cussatti, Vice President of Manufacturing at Pepsi Beverages Company West. "We are pleased to be doing our part for the environment and promote the responsible management of critical resources like the electric grid."
_____
THIS IS NOT A RECOMMENDATION TO BUY OR SELL ANY SECURITY!
Disclaimer: Never invest in any stock featured on our site or emails unless you can afford to lose your entire investment. DoubleInStocks.com publisher and its affiliates and contractors are not registered investment advisers or broker/dealers. The views expressed in any article, reports, writings are not necessarily the views of Crown Equity Holdings Inc. its officers, directors, staff, contractors or employees. They do not represent the views or opinions of this site. Views expressed in articles are those of the author alone. Our disclaimer is to be read and fully understood before using our site, reading our newsletter or joining our email list. (Read more at: http://doubleinstocks.com/disclaimer) Release of Liability: Through use of this website viewing or using, you agree to hold DoubleInStocks.com report and Crown Equity Holdings Inc. CRWE, its operators, shareholders, employees and/or contractors harmless and to completely release them from any and all liability due to any and all loss (monetary or otherwise), damages (monetary or otherwise) that you may occur. Rule 17B requires disclosure of payment for investor relations. Crown Equity Holdings, Inc. (OTCPK:CRWE) is a newswire as well as an IR and PR firm. Crown Equity Holdings, Inc. (OTCPK:CRWE), in some cases, provides media advertising and public awareness for both public and private companies, as well as disseminating news. As such, in some cases, when Crown Equity Holdings Inc. (OTCPK:CRWE) advertises for a particular client, Crown Equity Holdings Inc. (OTCPK:CRWE) charges an advertising fee which it must disclose under 17B. The fee may be in cash, in free trading stock or in restricted stock. Crown Equity Holdings Inc. (OTCPK:CRWE), if paid in stock, can and may sell those securities during the advertising period. Crown Equity Holdings Inc. (OTCPK:CRWE) has received ten thousand dollars in cash and anticipates another ten thousand dollars in cash from the company for 60 days of advertisement services for Green House Holdings, Inc. (GRHU). In addition to the cash, Crown Equity Holdings Inc. (OTCPK:CRWE) also anticipates receiving 20,000 shares of 144 restricted stocks from a third party.
Sign Up for our FREE Daily Stock Newsletter