Since George Washington won a second term in 1792, over half (60 percent) of the US presidents have sought re-election. Of the 26 who sought re-election, 15 (58 percent) won.

Granted, a few presidents died or were assassinated in office and a few declined to run for a second elected term after filling in for presidents who died or stepped down mid-term.

Although Obama's re-election is obviously dependant on much different circumstances than many of his predecessors, his historical chance of success in re-election is 58 percent.

If we add some of the variables, including an improving economy and lack of a strong opposing candidate as of yet, Obama's chances could be better.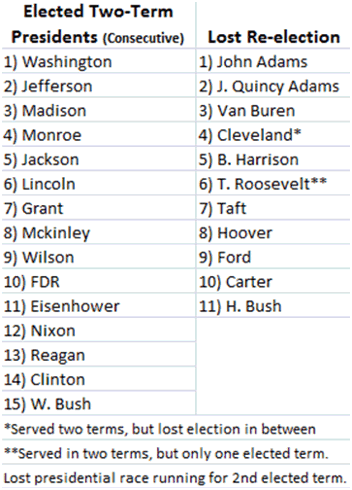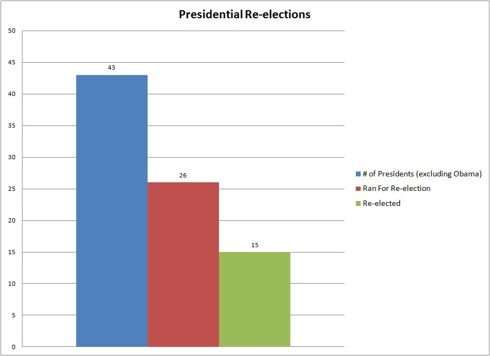 The next few months will tell, but history says 58% chance of success.

Disclosure: I have no positions in any stocks mentioned, and no plans to initiate any positions within the next 72 hours.