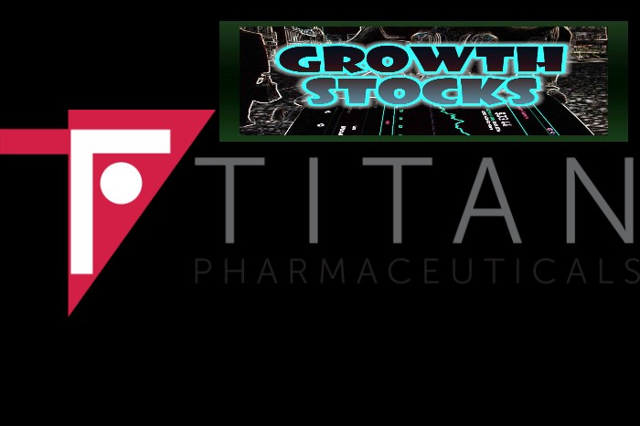 Titan Pharmaceuticals (NASDAQ:TTNP) is a biomedical pharmaceutical company most known for its flagship drug, Probuphine, used to treat opioid addiction. Probuphine has proved to be effective in two clinical studies and one safety study.
With its FDA-approved Probuphine implant for the maintenance treatment of opioid addiction, Titan Pharmaceuticals (NASDAQ:TTNP) is setting out to develop an implant to treat Parkinson's disease.
Titan Pharmaceuticals is developing treatments that help to lower the abuse potential for Buprenorphine products.
With a potential increase in the cap on patients for which doctors are able to prescribe Buprenorphine, new market players like Titan are positioned to benefit.
New methods of delivery for Buprenorphine can help increase patient compliance.
The United States is facing a substantial problem with people becoming hooked on opioids. The opioid crisis is quickly becoming a public health concern, with an estimated 78 deaths per day in the United States due to opioid addiction. While several states are taking action to help make the lifesaving drug naloxone more widely available, providing a rescue drug that can reverse the effects of an overdose.
Opioid addiction is a "large and growing" problem in the United States. Scott Henry estimates that the market for opioid addiction generates $1.5 billion annually. Currently opioid deterring medications, such as Suboxone, require daily patient compliance. This decreases the patient's chance of successfully completing the regime.
The company is way undervalued, and continues to be a massive money-making opportunity.
So far, TTNP (NASDAQ:TTNP) has gotten an implant approved that helps decrease cravings and withdrawal symptoms of people suffering from opioid addiction.
Titan also is collaborating with the Walter Reed Army Institute of Research and the Southwest Research Institute in the early non-clinical evaluation of the implant drug delivery platform in malaria prophylaxis, and with Opiant Pharmaceuticals (NASDAQ:OPNT) in the feasibility assessment of an implant to provide continuous, long-term treatment with an opioid antagonist for the potential prevention of opioid relapse and overdose in patients with opioid use disorder.
Sunil Bhonsle, president and CEO says the company is continuing discussions with potential partners to distribute its Probuphine implant in Europe. "We're focused on areas in Europe where the active ingredient in the implant, buprenorphine, is already being sold. There's also a potential for commercial distribution in Australia and some areas in Asia."
Institutional ownership trends suggest that the stock is cheap and the insider trading data indicates that insiders are bullish. Technical indicators also suggest that TTNP (NASDAQ:TTNP) , is undervalued.
A potential Buy is very possible for TTNP (NASDAQ:TTNP)  Corporation by a major Drug / Pharma company.
CWEB Analysts have Reiterate a Buy Rating for TTNP (NASDAQ:TTNP) and a price target of $6
Read Full Article and Videos CWEB.com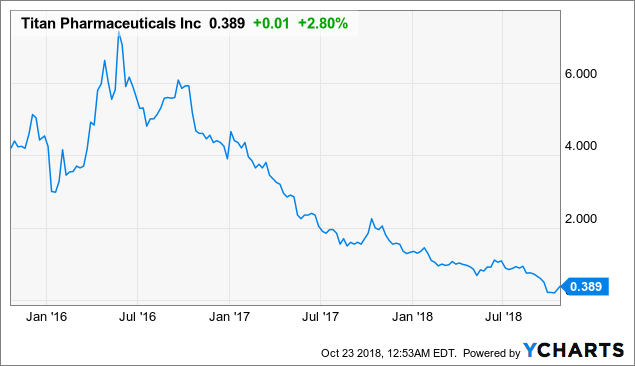 [object HTMLElement]