It's sad that I've seen people on here mention Majesco Entertainment Company but not a single word about Zumba Fitness. The Zumba Fitness game is one of the most popular selling games right now and is consistently in the top 10 of sales charts.

What's amazing about this game is that it has sold more copies from February through April than it did November through January. Beating the holiday season is a sign that this game is going to continue strong all year. 

Here's revenue estimates for Zumba Fitness: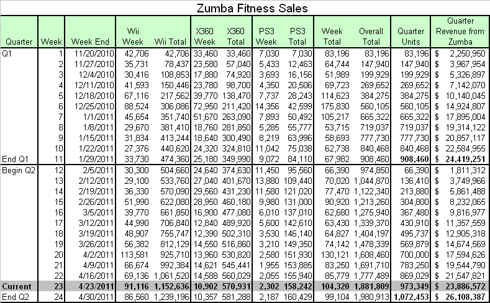 This is why anyone telling you they think Majesco Entertainment is overvalued is dead wrong. Below is the Q2 revenue estimates I provided to my VERA clients: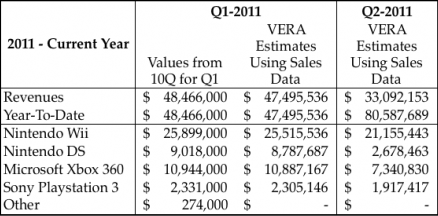 There should be no doubt in anyone's mind, $30 million or more is going to be reported for Q2 revenues. I've spent a good amount of time pulling together the data to predict this for VERA clients and am now sharing it with you.

These results alone should be enough to see guidance raised. Buying Majesco Entertainment anywhere in the $3 range is a winning pick. I hope you enjoyed the data, if you would like more similar to this, you can find me on The Davian Letter.




Disclosure: I am long COOL.