As a long standing bear on PLUG POWER I am used to take offense from shareholders but as of late some users repeatedly suggested that I must be either a disgruntled former employee or indeed a trader who has suffered brutal losses from shorting the stock.
I would like to offer some evidence that I am actually exactly doing what is written in my profile: Daytrading.
As comments on SA don't offer the possibility of embedding a picture I am taking the Instablog function to show a screenshot containing a summary of my trades in PLUG over the last four years including overall profits: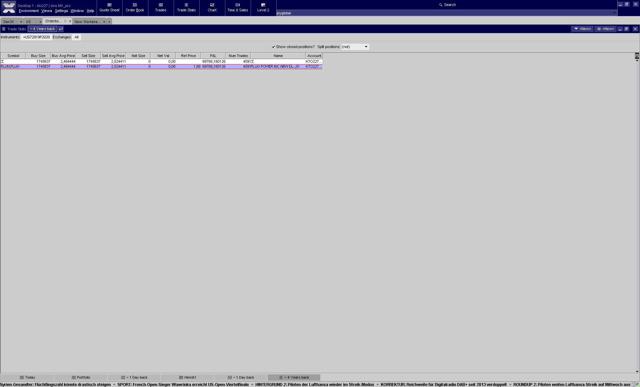 Some explanations:
This is a screenshot from the X-Trader-Pro-Software provided by my German broker sino.de - learn more about the X-Trader here: www.tradingtechnologies.com/products/tra.../
The German stock exchange symbol for Plug Power is "PLUN" - to check this look here for example: de.finance.yahoo.com/q?s=PLUN.DE&ql=1
Feel free to ask me any question.
Disclosure: I/we have no positions in any stocks mentioned, and no plans to initiate any positions within the next 72 hours.