Today I spontaneously decided to visit the CeMat, the world's leading trade fair for intralogistics and supply chain management in Hannover, Germany.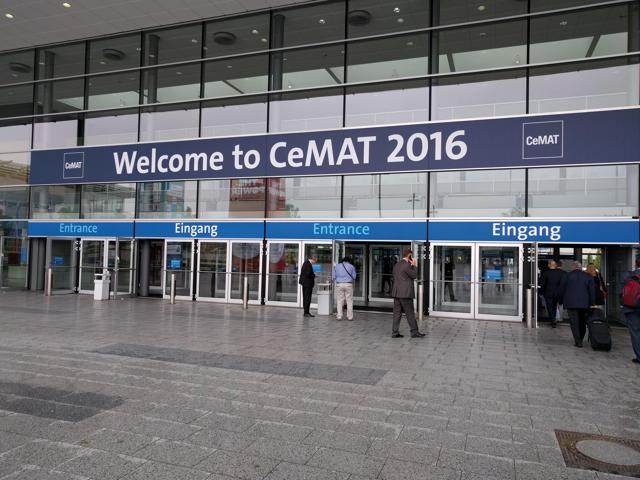 In addition to tracking the latest industry trends, I was of course particularly interested in Plug Power's (NASDAQ:PLUG) presentation and how their fuel cell technology might be reasoning with potential customers and the large forklift OEMs in Europe.
I have been highly skeptical about the company's ability to successfully penetrate the European market (or actually any other market apart from its domestic stronghold North America) and already discussed this issue in the past.
The problems for the fuel cell technology in Europe are actually manifold:
Lack of use cases

Tighter labor legislation compared to the US and bans on truck driving on weekends and partially even at night results in three-shift-operations being the major exemption in Europe. Moreover distribution centers in Europe are generally much smaller than in the US due to the significantly shorter distances and a population density that is more than twice as high.

Lack of tax incentives

Other than in the US, there's no general investment tax credit available. While special grants can be provided by federal or even local governments and moreover by the European Union, decisions will be made on a by-case basis which causes uncertainty among potential customers and moreover significantly lengthens the decision making process.

Lack of regulatory frameworks

Many European countries are still lacking a regulatory framework for the use of hydrogen powered vehicles, particularly when it comes to the required hydrogen infrastructure at the customer's site. Without a set of specific regulations in place, the market remains basically closed to the technology.

Advanced conventional technology

Latest generation European manufactured conventional material handling equipment is capable of working two shifts without the need for a recharge - this feature is actually guaranteed by a proven market leader like Jungheinrich.

Preference for Lithium-Ion based technology

Market leaders like KION, Jungheinrich and Toyota Material handling are increasingly adopting Li-On powered solutions as the technology is virtually maintenance free and can be charged during the mandated work breaks in order to keep working round the clock if required.
Consequently PLUG's success in Europe so far has been very limited and the company's 2015 performance was actually a far cry from the $10 mln revenue target introduced by the company's CEO, Andy Marsh, at the beginning of the year. Other than two minor orders from Prelodis (France) and Colruyt (Belgium) the company did not make any material inroads into the European market during 2015 as evidenced by the rather low number of 139 units so far deployed in Europe as stated in the company's latest press release.
Not surprisingly Andy Marsh has backpedaled as of late and now expects to derive approximately 5% of the company's forecasted overall 2016 revenues of $200 mln from Europe, calculating to just $7.5 mln.
That said, there might be some ray of hope here, as Andy pointed to$14-15 mln in international orders booked during Q1 but investors need to remember that the bookings number in most cases reflects a significant portion of GenCare revenues that will only be realized over the lifetime of the service contract and moreover does not necessarily imply that these orders will also be shipped during FY16.
Given these issues, I was eager to get some insights from PLUG's staff at the company's CeMat booth.
By chance I first met the company's European engineering director, Ranjieve Williams, at the Toyota Material Handling pavilion where I originally just wanted to take a look at the Toyota Traigo 48 counterbalance truck being presented with a GenDrive fuel cell as advertised in PLUG's respective press release. It turned out, that Toyota actually showcased an "empty" Traigo 48 while placing the available power solutions (lead-acid, Li-on, fuel cell) equitable alongside the vehicle to underline the fork lift truck's agnostic with regard to the power solution desired by the customer. Toyota also removed any references to PLUG from the fuel cell package. Until Ranjieve's arrival, I was discussing the current marketing of the fuel cell based solution as well as potential customer interest relative to the Li-on technology with two members of Toyota's senior sales staff.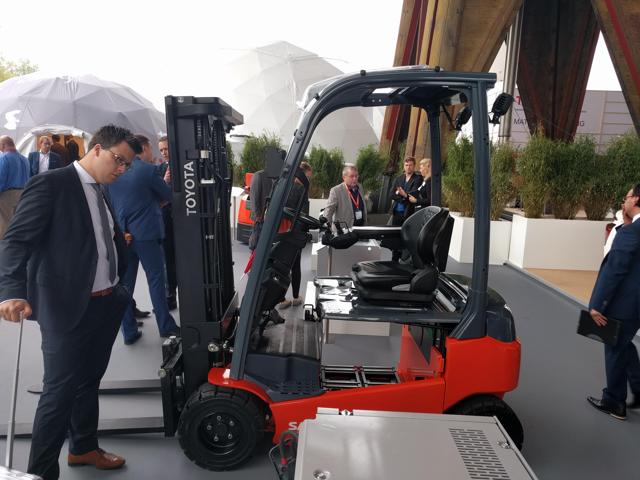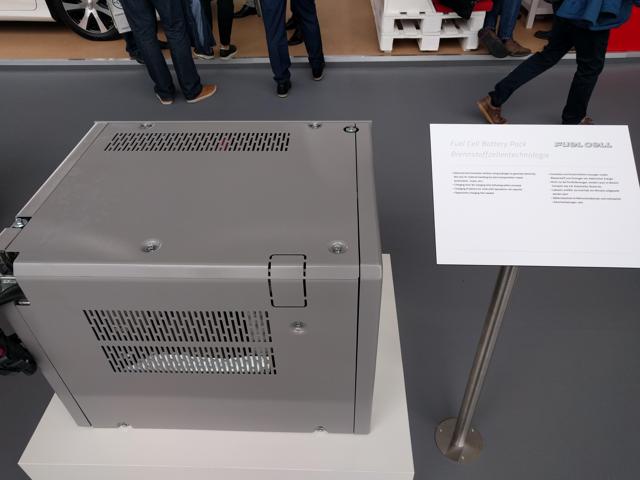 It turned out, that customers can not order a fuel cell powered fork lift truck by their local Toyota Material Handling dealership. In fact, Toyota will sell them the "fuel cell-ready" truck and then passes the customer to Plug Power to arrange for the fuel cell solution. Moreover the Toyota salespeople referred to the process as "project-based work" that would require an initial minimum purchase commitment by the customer.
These limitations do not apply to the Li-On-based solutions so not surprisingly the interest and sales level for these offerings was stated as being a multiple of the fuel cell technology.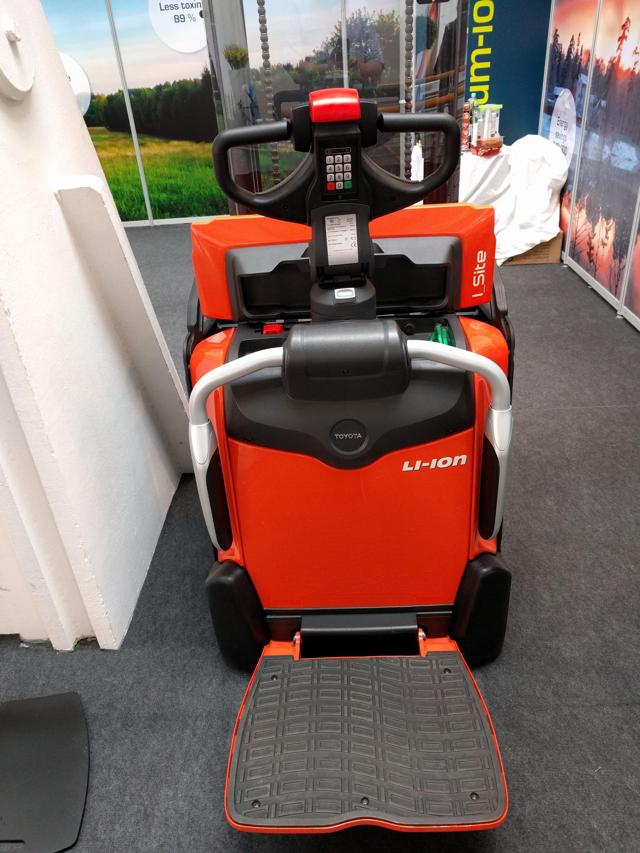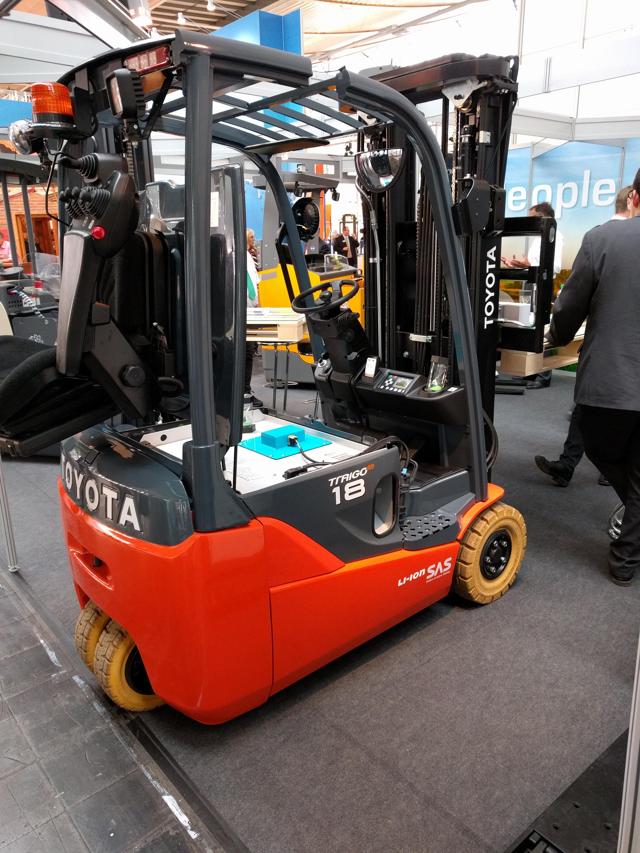 After that Ranjieve turned out to be a knowledgeable and patient dialog partner (sorry about my English by the way) and generally speaking was quite optimistic about the potential for his company to make further inroads into the European market over time. Only when it came to the Li-On technology, he surprisingly revealed some knowledge gaps (for example he didn't even know the technology's time to recharge) and obviously did not devote too many time to deal with this competing technology so far.
Of course, I tried to tickle out some hints on potential new customers in Germany or elsewhere in Europe out of Ranjieve, but not unexpectedly he declined to elaborate further.
After I said goodbye to Ranjieve, I visited the giant Jungheinrich pavilion with seemingly hundreds of associates readily available for questions. My discussions with the Jungheinrich sales staff actually mirrored the statements made earlier by the Toyota Material Handling associates. Li-On is growing strongly with more and more different solutions available on the market. And while Jungheinrich has actually provided the fork lift trucks under PLUG's recent Prelodis deployment, the company does not expect fuel cell technology to make material inroads into the European market. Consequently they didn't even exhibit a fuel cell powered truck despite a "fuel cell-ready"-option being available for large parts of the company's offerings.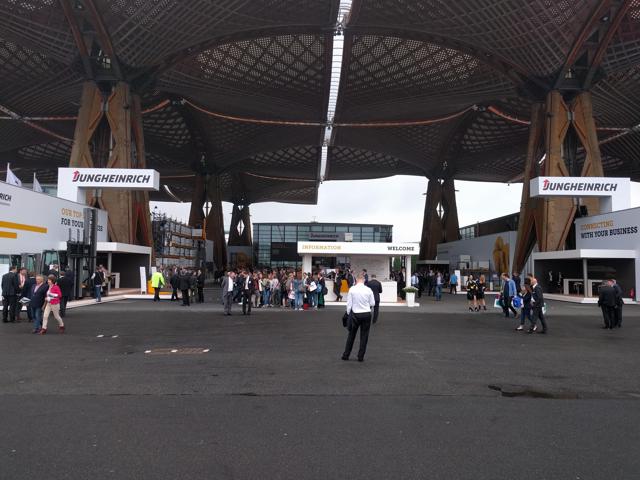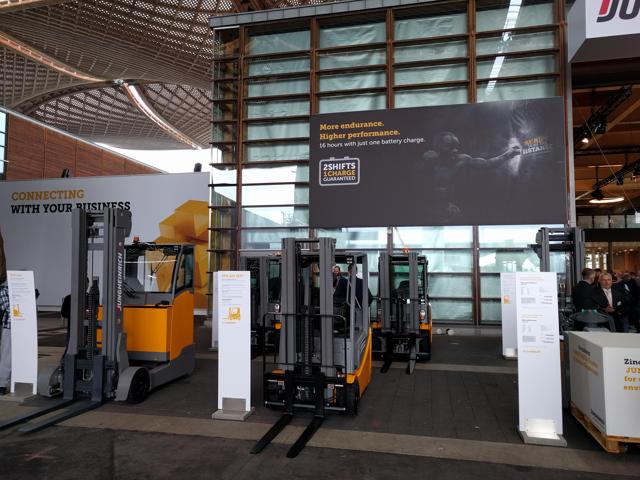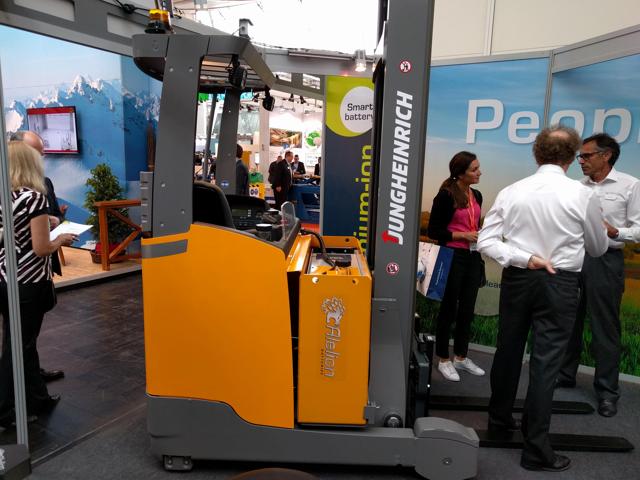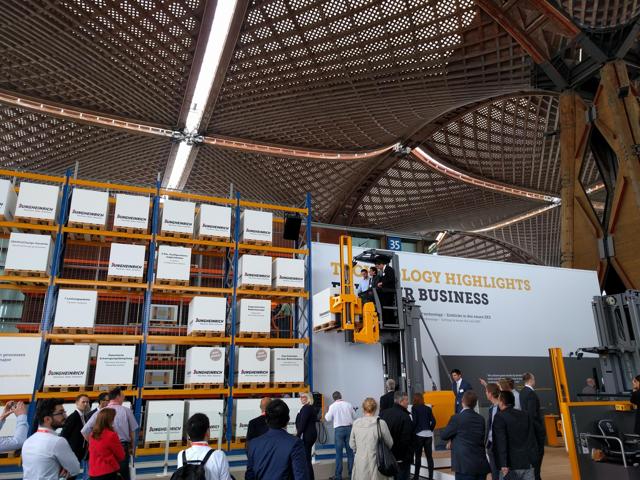 Directly alongside Jungheinrich, competitor STILL (KION-Group) resided in another large pavilion and while Ranjieve had pointed to a fuel cell powered truck being showcased there, I actually didn't manage to locate it - shame on me. In fact a slew of Li-On based units were presented that were met with a great deal of interest by the audience. Actually the Li-On technology is one of STILL's key focus areas on this year's CeMAT. I didn't manage to enter into a discussion with the company's staff as the hourly "STILL Musical Show" interfered with my efforts.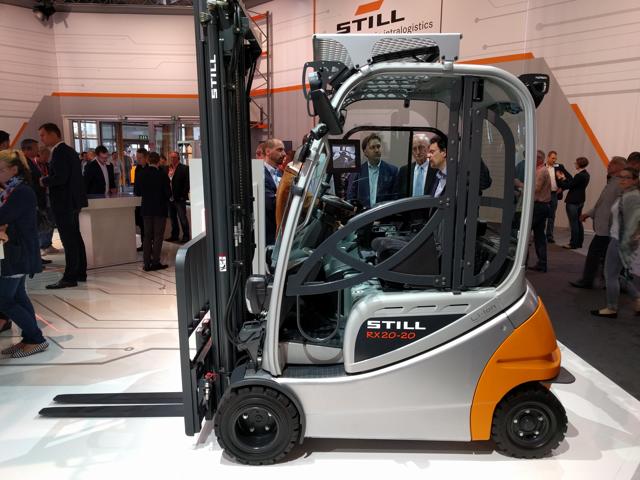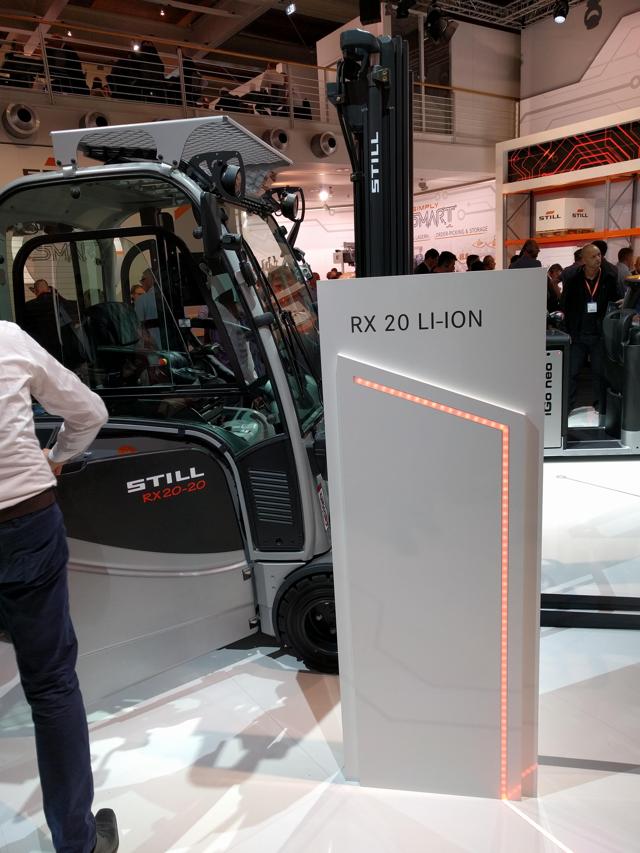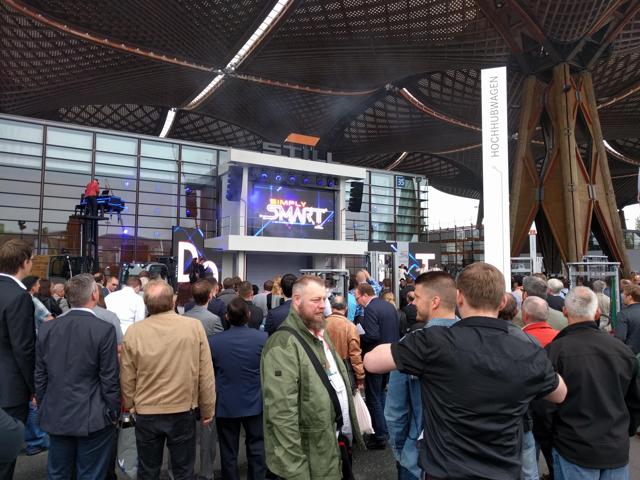 On my way to the Plug Power booth, I took a short look at BYD, the Chinese shooting star, that started selling its Li-On based equipment into Europe last year. The staff at the booth was actually just celebrating the surprising win of the "international forklift truck of the year (IFOY)"-award for its 1.8 ton ECB 18C Li-On based forklift truck some hours before.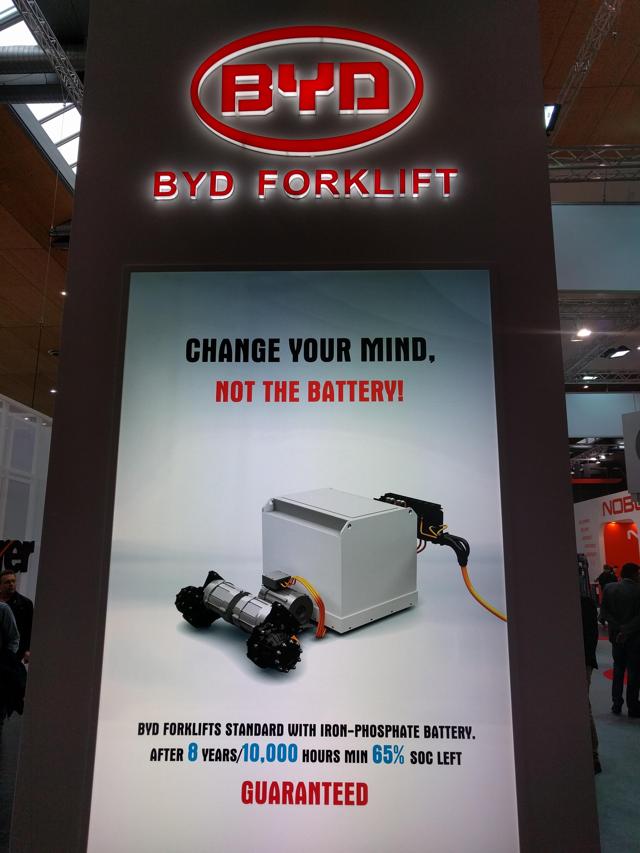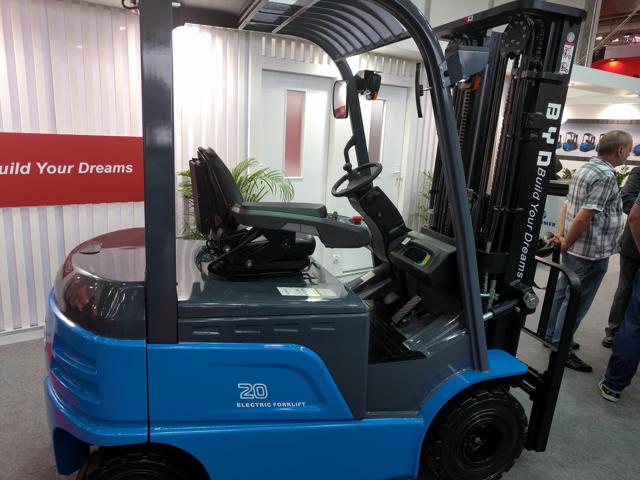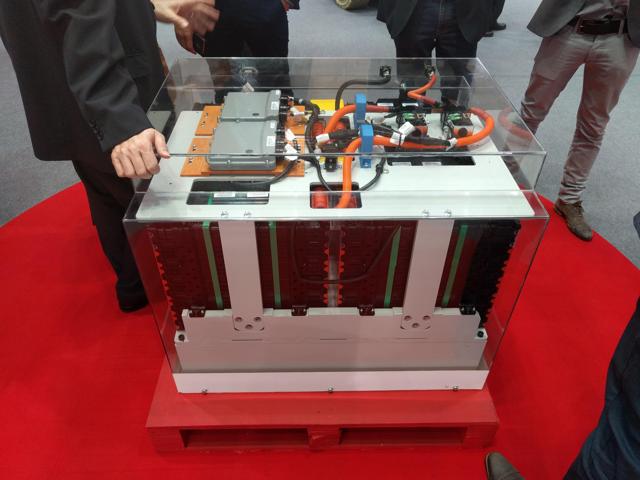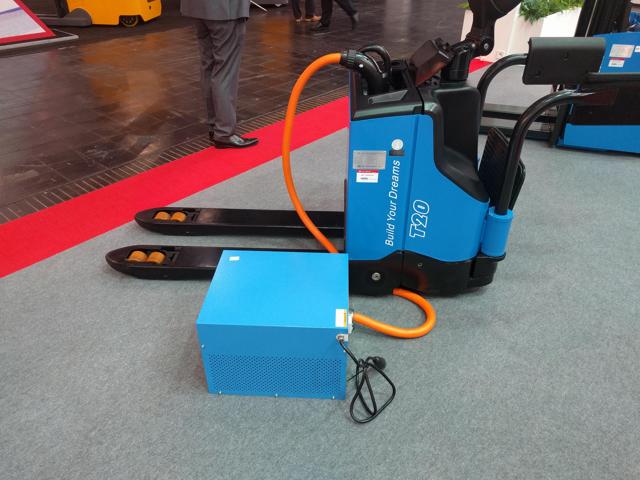 Finally I was able to speak to Mr. Tim Schultz, Plug Power's sales director for Germany at the Plug Power booth, where a GenDrive unit and a dispenser were exhibited while an image video was shown on a large TV screen. Similarly to Ranjieve, Tim expressed confidence about the company's ability to secure meaningful orders with preferably large, existing customers like for example the German automakers BMW, Daimler and Volkswagen over time.
Moreover he seemed very much convinced of a potential coexistence of Li-On-based technology and fuel cell solutions over time mainly because of the quite diverse requirement profiles of potential use cases.
Looking at the short to medium term perspective, he actually acknowledged that at least with regard to Germany a material transaction looks unlikely for now. Nevertheless he was optimistic of fuel cell-based solutions capturing a substantial greater market share over time in Europe.
Finally I would like to thank both Ranjieve and Tim for their time and patience as well as the staff of Toyota Material Handling and Jungheinrich for providing additional insights.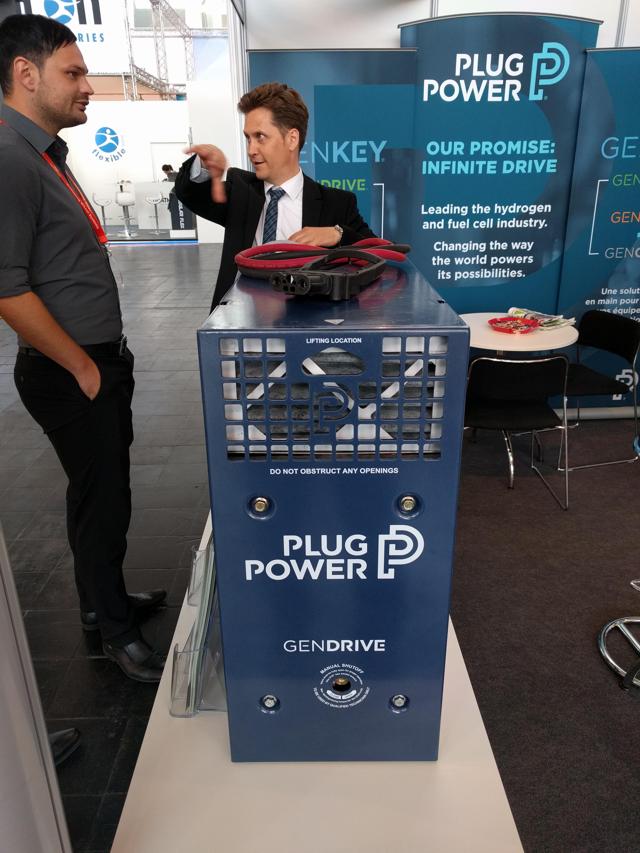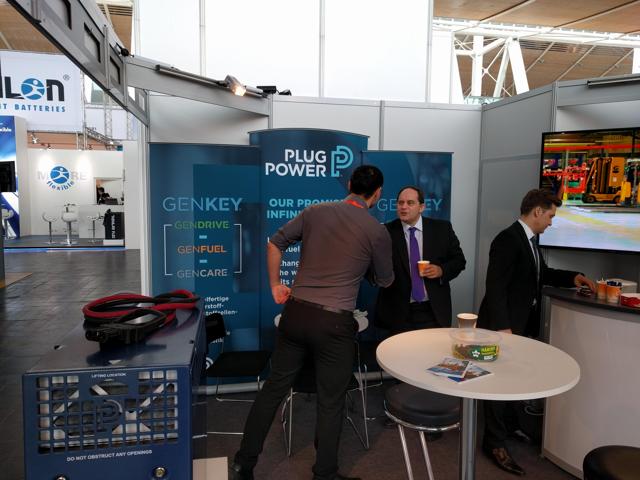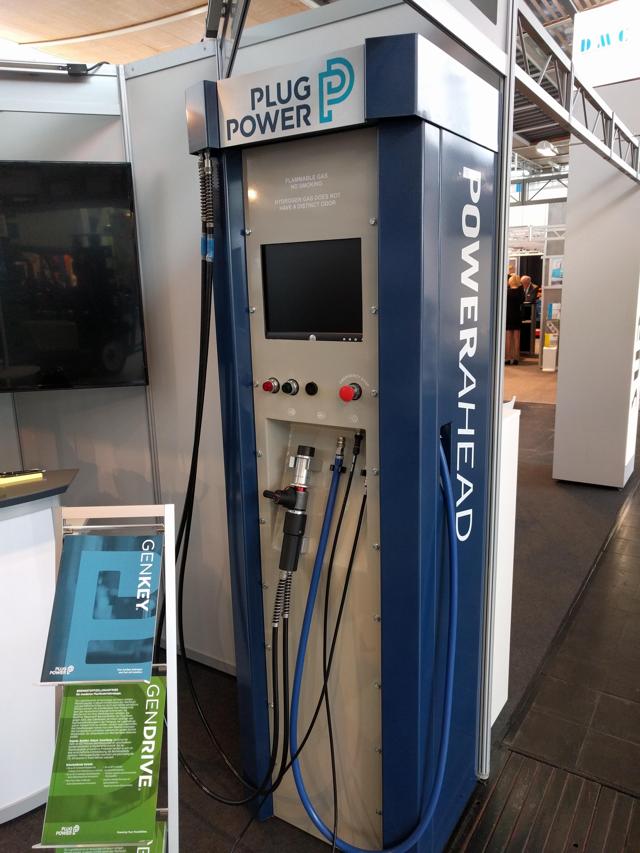 Bottom line:
Li-On based solutions are clearly on the rise in Europe and in fact the technology was a major focus among the large material handling equipment and battery manufacturers.
While Plug Power's appearance was literally dwarfed by the cumulative power of the world's largest material handling equipment makers, the company nevertheless delegated some capable staff to the trade fair who I enjoyed talking to. Both Tim and Ranjieve remained optimistic about Plug Power's European prospects going forward, though things will clearly take some more time to unfold.
Looking at the stated sales strategy to primarily focus on existing and preferably very large customers like the German automakers, I indeed view this as the most rational and promising approach.
While my advice to management would still be to focus on the domestic market, particularly when looking at the company's recent financial constraints, at least the current strategy for Europe looks as good as it may get for now.
Only time will tell if the company will be able to land some much needed large deals in order to finally claim some non-immaterial market share going forward.
As always, I am not exactly optimistic given the obvious dominance of the Li-On-based technology compared to fuel cell-based solutions in Europe but perhaps Tim Schultz will be proven right in the end, and there will be more than enough in terms of addressable market for both.
Disclosure: I/we have no positions in any stocks mentioned, and no plans to initiate any positions within the next 72 hours.
Additional disclosure: As a daytrader I have traded the company's shares on many occasions in the past and might consider to do so going forward.