Ok, boys and girls and young at heart.  I scanned my dividend list looking for the fastest dividend growth over the last 5 year period of time with scant regard for current yield, but requiring at least 1%.  I sanitized this list heavily, meaning no banks stocks, few financial stocks, no REIT's and any thing else I felt like cutting, after all, it is my list.  None of the stocks have cut their dividend over the last ten years, at least I did not notice any.  Quite a few only have a dividend history going back 5-6 years.
For those younger folks out there, or older one's looking for greater dividend growth than current yield this list might lead one to a few names of interest.  Below is the list I created for my benefit, so thought I would share.  The issues also have payout ratio's well below 50%, which often allows for more aggressive dividend increases. I own several of those on the list such as AAPL and AMGN.  Texas Instruments has recently come to my attention (thanks to SA Mbr. @Daniel Cluley) as the newly announced dividend increase pushed the current yield to the 3.4% level.  I have shown the table ranked by several factors but the names are all the same.
And by some strange wrong, I did not include Microsoft which has a current yield of 1.7%, and a dividend growth rate of 13.3%.
ABC List.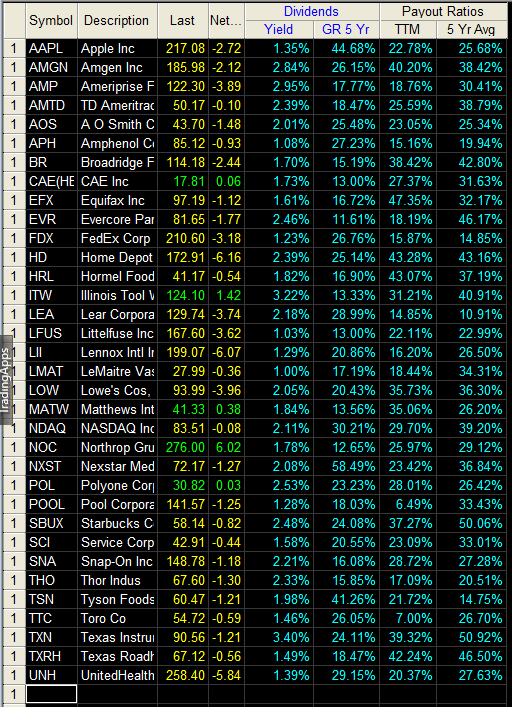 Current Yield list high to low.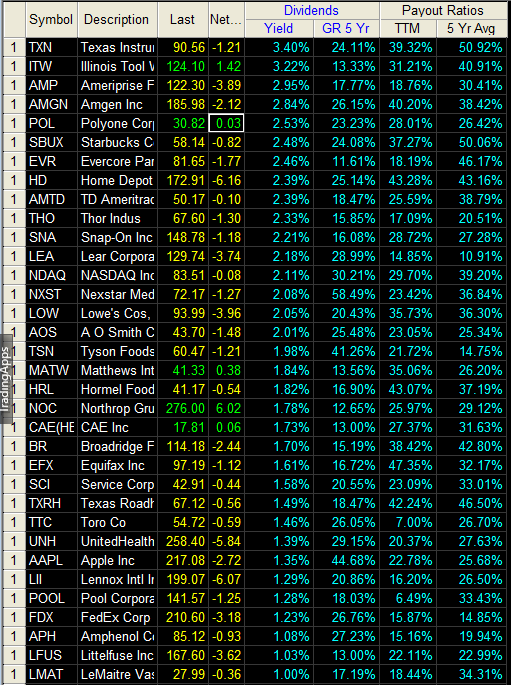 Fastest 5 Year Dividend Growth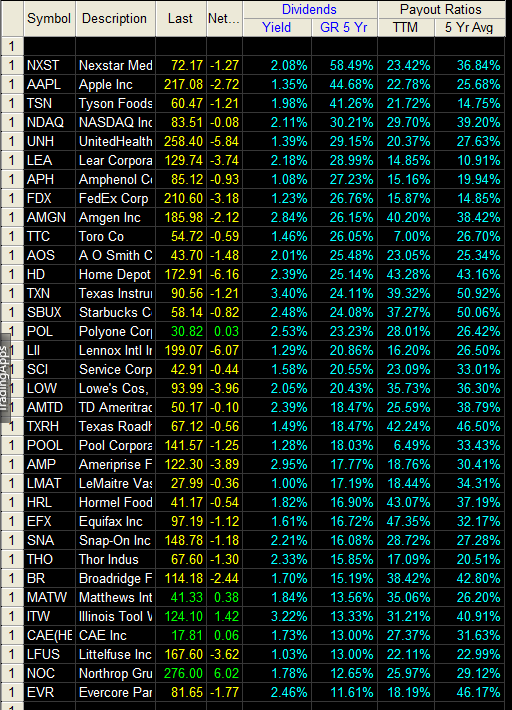 Lowest Payout Ratio TTM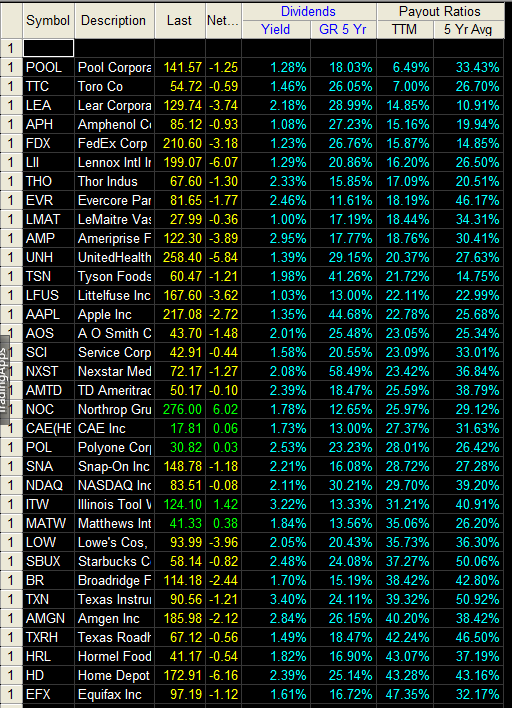 Good hunting.
Disclosure: I am/we are long AAPL, AMGN, ITW, POOL, HD.