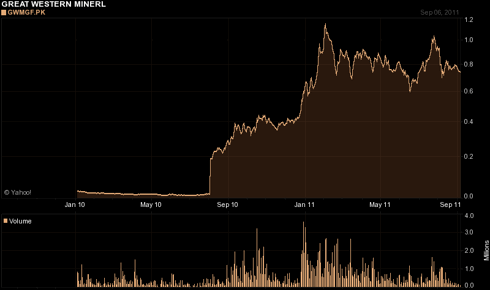 This is a very special QuickChat, in that it is about 2 years since its inception.  Its future was uncertain (the Title of that first QC was "Quick Chat ?").  I was not yet aware of the group, and was lost in the investing wilderness at the time...
Great Western Minerals was mentioned prominently, however, and I think that it shows the clear "ahead of the curve" thinking taking place in the QC even then, and in spite of all the turmoil and troubles which were popping all around.
By January, when Great Western became available on the pink sheets as GWMGF, the stock was available in the $.03 range.  Those of us that bought early have done quite well with this one over the past 2 years.
This was my first rare earth investment, thanks to this QC and the original participants who brought this key information to us.
Happy Birthday QC.