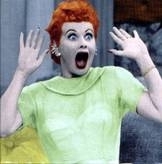 Earnings continue to push stocks higher, as Intel, Qualcom, GE and McDonalds, to name just a few, all reported earnings better than expected. Clearly the Quantitative easing programs are working. After all, $14 trillion in stimulus had better do some good. The problem is for how long. What happens when the QE programs end, and how long can earnings actually "surprise" investors.
Eventually, investors will catch on and begin to expect exceptional earnings and companies will be hard pressed to deliver not only these "exceptional" earnings but actual positive surprises. Given the level of optimism, earnings surprises and the end of the Federal Reserve's stimulus programs, we could very well be seeing the peak in earnings this quarter relative to surprises. Once earnings begin to disappoint, even if they are relatively good, the rally will be over.
In the short term, there is still some room in this market for nimble investors, as earnings surprises are likely to continue through earnings season and as optimism grows for the 3rd quarter. However, if earnings come in short, a market top will be close at hand. Investors should not get impatient and/or carried away with the market's recent performance, throw caution to the wind and think it's going to be easy. We continue to look for the best "Total Return" investments, that provide above average dividends/income, upside potential and most importantly, downside protection. We are still finding yields of 7-10% and although these may underperform the high fliers in the news, when the market turns, investors will be happy to have maintained reasonable objectives.
Disclosure:
I have no positions in any stocks mentioned, and no plans to initiate any positions within the next 72 hours.