In this class, I will teach you how to successfully invest in the stock market with the same knowledge that hedge funds and smart money have. Watch lecture 1 FOR FREE for real investment examples.
The strategy explained in this course allowed me to become a top-analyst on SumZero and among the top-10% financial blogger according to TipRanks. Also, check out my articles at Seeking Alpha for more detail on what type of investment opportunities can be found using this strategy.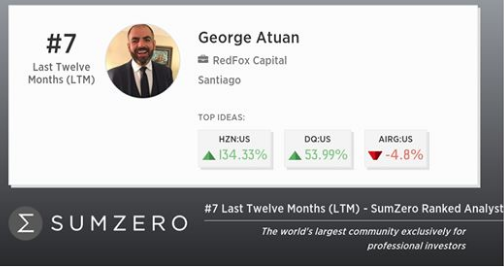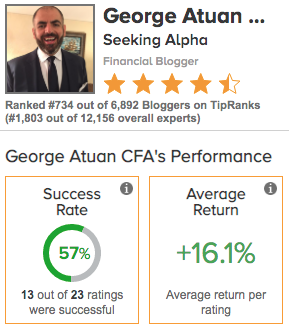 Here is a 1-minute video explaining what you would learn in this 3-hour course:
This course has been designed for people with a basic understanding of the stock market, but with a desire to learn more advanced concepts for understanding and valuing your own investments. I have compressed 15 years of professional investing in a course that you will see is full of valuable and practical content.
By the end of the course, you will understand the seven pillars of investing, how to calculate discounted cash flows and read financial statements like a professional. You'll learn how to build your own valuations, and how to construct your own portfolio so that you can confidently invest in the stock market with the same strategy that has given me a 25% return annually since 2011.
For the first 500 Seeking Alpha members, I am offering the course for $9.99 (original price $199.99), just use coupon ALPHA999 or this link Stock Investing Masterclass.
Let me know if you have any questions.
Regards,
George Atuan, MBA, CFA