New York, NY - September 26, 2013 (investorideas.com newswire) Investorideas.com, an investor research portal specializing in independent research in leading sectors including biometrics and mobile security stocks features a recent in interview with NXT-ID, Inc.(OTCQB: NXTD). Technology Today blog radio host Ajay Gupta interviews biometric expert Mr. Gino Pereira, CEO of NXT-ID (OTCQB: NXTD) to discuss recent developments in biometrics and how Apple (NASDAQ:AAPL) is taking the lead in mobile security. Gino shares insight into what works now, what doesn't work and the future of biometrics as it becomes mainstream technology.
Technology Today ;Apple giving us another reason to Give the Finger
Ajay Gupta interviews Gino Pereira, CEO of NXT-ID (OTCQB: NXTD )
Intro -
Apple's new OS, iOS 7, and two new phones, the iPhone 5c and 5s, have received a lot of attention. And they've sold 9 million phones in the first weekend of sales.
One feature that hasn't received as much discussion as may be deserved is the fingerprint biometric feature. That's the kind of tech we like to discuss at Technology Today and we'll do that this Wednesday at 6pm EST.
Security is an ever growing concern and the 4-digit pass code is often more of an annoyance than a deterrent. Perhaps a finger tap approach, which we are used to anyway from opening apps, will do better?
Some say this is a slippery slope that once we are accustomed to using our fingers, retina scanners, voice print and other more intrusive biometric approaches will become the norm.
The show discuses the pros and cons and takes a deeper look at the biometric teck. Gino Pereira, CEO of NXT-ID, is a recognized expert in the technology space having built start-ups across the world. His current business, NXT-ID, is active in biometrics with special application in mobile payment security.
Hear the September 25th radio show http://www.blogtalkradio.com/technologytoday/2013/09/25/apple-giving-us-another-reason-to-give-the-finger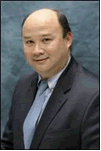 Mr. Gino Pereira
MobileBio™ facematch™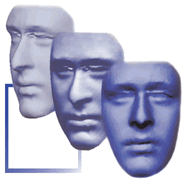 About NXT- ID Inc. - Mobile Security for a Mobile World
NXT-ID, Inc.'s (OTCQB: NXTD) innovative MobileBio™ solution mitigates consumer risks associated with mobile computing, m-commerce and smart OS-enabled devices. The company is focused on the growing m-commerce market, launching its innovative MobileBio™ suite of biometric solutions that secure consumers' mobile platforms. NXT-ID' wholly owned subsidiary, 3D-ID LLC, is engaged in biometric identification has 22 licensed patents in the field of 3D facial recognition http://www.nxt-id.com/, http://3d-id.net/
About InvestorIdeas.com: Big Ideas for global investors
InvestorIdeas.com is a leader in investor stock research by sector, featuring stock news, commentary and trading alerts in leading sectors including biotech, tech, mining, energy, water, renewable energy, beverage stocks and more.
Sign up for free stock alerts
http://www.investorideas.com/Resources/Newsletter.asp
Published at the Investorideas.com Newswire - Big ideas for Global Investors