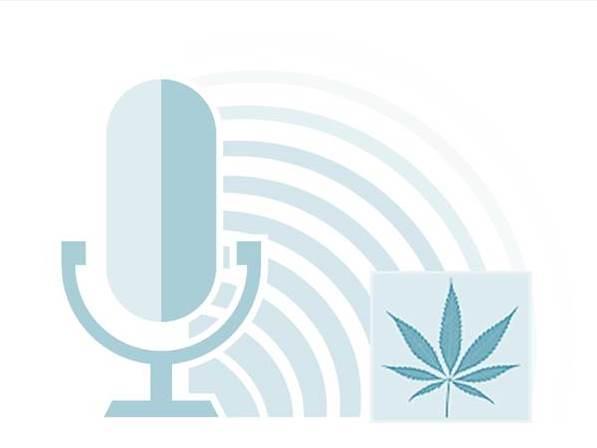 Investor Ideas #Potcasts: #Cannabis News and #Stocks on the Move (CSE: $TER.C) (NASDAQ: $VFF) (CSE: $SOL.C) (OTCQB: $SING) (CSE: $ABCS.C)
Delta, Kelowna, BC –May 23, 2019 (Investorideas.com Newswire) www.Investorideas.com, a global news source covering leading sectors including marijuana and hemp stocks and its potcast site,www.potcasts.ca release today's edition of Investorideas.com potcastsCM - cannabis news and stocks to watch plus insight from thought leaders and experts.
Listen to the podcast:
https://www.investorideas.com/Audio/Podcasts/2019/052319-StocksToWatch.mp3
Read this in full at Investor Ideas Potcasts, Cannabis News and Stocks on the Move May 23rd (CSE: $TER.C) (NASDAQ: $VFF) (CSE: $SOL.C) (OTCQB: $SING) (CSE: $ABCS.C)
Hear Investor ideas cannabis potcast on iTunes
Today's podcast overview/transcript:
Good afternoon and welcome to another episode of Investorideas.com "potcasts", looking at cannabis news, stocks to watch as well as insights from thought leaders and experts.
In today's podcast I look at a few early announcements.
But first, New Frontier Data released its latest report, the Africa Regional Hemp and Cannabis Report: 2019 Industry Outlook, which will be presented atthe InterCannAlliance Africa Symposium. The report estimates that Africa's total addressable cannabis market at $37.3 billion USD; more than 11% of the total global cannabis market.
Africa is positioned to have a profound effect on the global cannabis market.
"Demand for CBD products continues to surge across Europe, and many including Canada, which now imports from Colombia to help meet this growing demand, are looking to capitalize on it. It will be interesting to see if Africa's proximity to the old continent and its many agro-based economies may be better positioned to provide a more cost-effective supply," noted New Frontier Data Founder and CEO Giadha Aguirre de Carcer.
This report covers 13 African nations which encompass more than 565.4 million people, and across which nearly 42.8 million are estimated to use cannabis at least annually. Africa's largest cannabis markets are those with the largest populations with Nigeria ($15.3 billion USD) and Ethiopia ($9.8 billion USD) leading the way. Africa's annual cannabis use rate has been nearly twice the global average use rate of 6%. By 2050 Africa's population is expected to double; representing 58% of total global population growth over this time.
More details about the report are available in the press release: https://newfrontierdata.com/marijuana-insights/one-third-of-worldwide-cannabis-users-are-in-africa/
Village Farms International, Inc. (TSX: VFF) (NASDAQ: VFF) today announced that following the House of Representatives concurring with the Senate amendments, House Bill 1325 will become law in Texas, subject to the June 16, 2019 deadline for the Governor to veto bills – a highly unlikely proposition for a bill that passed both the House of Representatives and Senate unanimously. As a result of this legislative change, Village Farms has begun conversion of half of its 1.3 million square foot, ultra-high-tech Permian Basin greenhouse (which utilizes the Company's proprietary GATES® technology) for both cultivation of high-cannabidiol (CBD) hemp and CBD extraction. The Texas Hemp Legislation will require licenses for both the cultivation and processing of hemp. Village Farms plans to apply for the requisite licenses as soon as it is permitted to do under the new legislation. No time frame has yet been provided by the State of Texas for the licensing process.
Village Farms has commenced conversion of the approximately 635,000 square feet of growing area at the Permian Basin facility for hemp production, with the tomato crop having already been removed and the construction team on site. Conversion will incorporate all of the systems necessary for year-round hemp cultivation, however, the Company could, with existing systems and at this time of year, immediately begin cultivating hemp if it was licensed to do so. Village Farms expects the Permian Basin facility to be ready for year-round production in the third quarter of 2019, with extraction operations also to be added in the existing facility in 2019. Following passage of the federal 2018 Farm Bill in December 2018, Village Farms began design and development of the site-specific growing and technical systems to be prepared for conversion upon passage of a hemp bill in Texas.
"With the potential for a hemp bill to be passed in Texas, we took the calculated risk of readying a portion of our Permian Basin facility, and, as a result, we will be a first mover in the Texas hemp industry," said Michael DeGiglio, CEO, Village Farms International. "Village Farms applauds the Texas legislature and all of the supporters of HB 1325 on passing this landmark bill, in particular Sen. Charles Perry, Rep. Tracy King, and the Texas Farm Bureau. CBD is forecast to generate sales in the United States of more than US$16 billion by 2025 and, with passage of this bill, Village Farms can now definitively and aggressively move forward with its greenhouse and CBD extraction initiatives in our home state of Texas to capitalize on this significant opportunity. As always, we will pursue our greenhouse hemp opportunity with our consistent focus on short-term cash flow generation and achieving profitability as rapidly as possible."
SOL Global Investments Corp. (CSE: SOL) (OTCQB: SOLCF) announced that its portfolio company, Heavenly Rx. Ltd., has closed on its US$30.06 million investment in Blühen Botanicals LLC, an industry-leading hemp and hemp-derived CBD biomass farming, processing, extraction and retail company headquartered in Knoxville, Tennessee. SOL Global had previously announced the assignment of its rights to acquire Blühen to Heavenly Rx on February 25, 2019. It is expected that Blühen will become Heavenly Rx's exclusive supplier of bulk hemp-derived CBD distillates and isolate and hemp-based extracts, which will provide Heavenly with a guaranteed source (and vertical integration) of the highest quality ingredients for its burgeoning product offerings at cost-effective pricing, and will also insulate Heavenly from the volatile pricing and quality standards that exist in the hemp biomass wholesale markets.
Blühen also produces its own best-in-class proprietary blend of boutique wellness products at its dedicated pharmaceutical-grade hemp research facility in Knoxville. The company's products include full spectrum hemp extract tinctures, capsules, creams, 100% THC-free isolates, pet treats, and oils. Blühen has existing farming and distribution partners across the southeastern United States and all finished products will be manufactured in Blühen's GMP compliant facility.
On May 17, 2019, Blühen opened its 4,086 square-foot flagship retail location in Knoxville, joining Blühen's three other facilities in the Knoxville area, including Blühen headquarters, a research and development center, and its processing facility. Blühen plans to open another retail location in Fort Lauderdale, Florida later this year. Additionally, Blühen's Natural Hemp Extract Softgels and Natural Full Spectrum Hemp Extract Oil can be purchased on the company's website atwww.bluhenbotanicals.com. Additional products will be offered for sale though the company's website in the coming months.
Heavenly Rx acquired 50.1% of the membership interests in Blühen in exchange for US$12.06 million in cash and $18 million in equity consideration in the form of Heavenly Rx stock. Joe Fox, co-founder and CEO of Blühen Botanicals, will join the Heavenly Rx executive team.
TerrAscend Corp. (CSE: TER) (OTCQX: TRSSF) today reported financial results for the first quarter ending March 31, 2019. Financial results and analyses are available on the Company's website (www.terrascend.com) and SEDAR (www.sedar.com).
For the three months ended March 31, 2019, TerrAscend generated revenue of $14.6 million, up from $5.0 million in the fourth quarter of 2018. As of March 31, 2019, the Company held $8.6 million in cash and cash equivalents. On May 15, 2019, the Company closed the first tranche of its previously announced private placement with total proceeds in excess of $40.2 million. The final tranche is expected to close on or around May 27.
The Company reported its highest quarterly revenue to date driven by solid organic growth in Canada as well as the January 15, 2019 closing of the purchase of the assets which make up the wholly owned subsidiary Arise Bioscience. In Canada, the Company experienced strong demand in both the medical and adult-use markets; revenue for the Company's Canadian subsidiaries totaled $8.9 million in the quarter.
"Our sales in Canada continue to be strong, driven by demand from provincial distributors and consumers," said Michael Nashat, TerrAscend's CEO. "We are building industry-leading cultivation and processing capabilities. Our Mississauga facility was recently GMP certified by the German authorities – the only such certification granted in the last year – and exports to the EU will commence this quarter. We are excited about additional international expansion opportunities and will share news of these milestones as we achieve them. We will be fully operational and ready to begin sales of edibles and concentrates into the Canadian market in the fourth quarter."
In the US, sales of hemp-derived products developed, manufactured, and distributed by Arise totaled $5.7 million in the quarter.
"Our first quarter results reflect substantial progress toward our goal of becoming the leading North American Operator in the cannabis sector," said Matthew Johnson, President of TerrAscend Corp., and TerrAscend USA, Inc. "While achieving strong top-line growth at Arise, we're focused on operational excellence that will enable us to become the leading global provider of hemp-based products. We're nearing the closing of our acquisition of The Apothecarium, which we announced on February 11. In New Jersey, our first East Coast Apothecarium and supporting cultivation operations will be up and running by the second half of the year. The foundational capabilities of our US and Canadian businesses, coupled with future acquisitions and the procurement of greenfield licenses, will firmly establish TerrAscend's global presence. We're committed to continuing our hard work in order to exceed the expectations of our patients, customers, and stakeholders."
SinglePoint (OTCQB: SING) announced today that it has signed a comprehensive supply chain and co-selling agreement with Nevada based JMSJ Holdings. The scope of the agreement provides SinglePoint, guaranteed access to $50 Million USD of industrial hemp derived CBD isolate each month. SinglePoint will then in turn offer for sale CBD Distillate, CBD Isolate, and Hemp Biomass to fortune 500 and B2B companies to be used in the manufacturing of retail products.
According to President Wil Ralston, "There's a lot of confusion among the CBD marketplace, specifically companies that are actively endeavoring to purchase Hemp and CBD raw materials necessary to formulate/fabricate retail products. We dove into this intricacy and quickly saw an opportunity for SinglePoint to step in and streamline the exchange between buyers and sellers. Our agreement with JMSJ Holdings gives us access to a consistent supply of products and a direct co-selling relationship. We are confident that customers will respond favorably and SinglePoint's revenues attributed to the CBD market segment will grow exponentially as a result."
Meghan Rodriguez, co-founder of JMSJ Holdings, "We are excited to partner with SinglePoint on this bold initiative. Our experience to date has been that in which the demand consistently outgrows the supply. Yet, the continued demand for hemp derivatives remains prevalent, in accordance with third-party analyst supporting expectations of consistent market growth well into 2030. In large, our success in the hemp market has been a byproduct of the longitudinal approach taken to construct a robust supply chain rooted in operational 'know-how'. However, frequently the rate at which additional market share can be acquired is directly impacted by Buyer misinformation. Resulting in the necessity to ask the Buyer to participate in a time-intensive process focused on qualifying prospective clients. SinglePoint, being a fully reporting public company brings a certain transparency to much of the aforementioned vetting process. Our expectation is that in tandem with SinglePoint, buyers will become aware of our premium offering; now able to purchase goods in a condensed time frame at a meaningful internal cost reduction. Earned efficiencies in combination with SinglePoint's willingness to co-invest authoring a truly 'consistent supply' are likely to result in significant revenue."
Check out Investorideas.com interview posted yesterday with Singlepoint President, Will Ralston.
Abacus Health Products, Inc. (CSE: ABCS) today announced that renowned Hollywood fitness trainer and nutritional expert, Harley Pasternak, will be working with the Company to increase public awareness of its CBDMEDIC™ line of pain relief and skincare products.
Pasternak is a New York Times Best Selling Author whose books have been translated into 14 languages and distributed in over 25 countries. Pasternak holds a Master of Science in Exercise Physiology and Nutritional Sciences from the University of Toronto and an Honors Degree in Kinesiology from the University of Western Ontario. He is also certified by The American College of Sports Medicine and The Canadian Society of Exercise Physiology, and served as an exercise and nutrition scientist for Canada's Department of National Defence.
A renowned fitness and nutrition specialist, Pasternak has worked with celebrities including Ariana Grande, Charlie Puth, Lady Gaga, Rihanna, Halle Berry, Katy Perry, Pusha T, Megan Fox, Robert Downey Jr., Robert Pattinson, Jessica Simpson, Gwen Stefani, Adam Levine, Kanye West, Kim Kardashian, John Mayer, Amy Schumer, Alicia Keys, and Jennifer Hudson.
"Harley has been a thought leader in the world of exercise and nutrition for the last 25 years," said Perry Antelman, CEO of Abacus. "Having the endorsement of someone committed to products backed by science is what was most compelling to Abacus when searching for the right endorsement partner."
Abacus and Pasternak have agreed to work together to promote the CBDMEDIC™ line of products through personal appearances at events, interviews, and the creation and distribution of social media content.
"Not only have I been suggesting CBDMEDIC™ to my clients for a long time, but as someone who suffered from arthritis and joint pain, it's brought me great relief," said Pasternak.
Investor ideas reminds all listeners to read our disclaimers and disclosures on the
Investorideas.com website and this podcast is not an endorsement to buy products or services or securities. Investors are reminded all investment involves risk and possible loss of investment
Sign up to get the news alerts including the daily podcast and transcript for Investor ideas podcasts
Subscribe to the new cannabis podcast series:
https://www.investorideas.com/rss/feeds/Podcasts-Cannabis.xml
Or visitInvestorideas.com potcasts - cannabis news and stocks to watch plus insight from thought leaders and experts
To hear more Investorideas.com podcasts visit:Investorideas.com Investing and trading ideas Podcasts about bitcoin, blockchain, biotech, cannabis, cleantech, sports, mining, tech, support and resistance trading, now on iTunes, Spotify, Google Play Music, iHeart.com, Spreaker, SoundCloud.
Investorideas.com podcasts are also available on iTunes, Spotify, Google Play Music, Stitcher, Spreaker, YouTube via Spreaker, iHeartradio and Tunein.
Potcasts is now a certified word mark Trademark on the blockchain through Cognate, Inc. CM Certification-Registration Number: 10468217708
About Investorideas.com - News that Inspires Big Investing Ideas
Investorideas.com is a recognized news source publishing third party news and press releases plus we create original financial content. Learn about investing in stocks and sector trends from Investorideas.com with our news alerts , articles ,podcasts and videos talking about cannabis, crypto, technology including AI and IoT , mining ,sports biotech, water, renewable energy and more . Investorideas.com original branded content includes the dailyCrypto Corner and Podcast,Play by Play sports and stock news column,Investor Ideas #Potcasts #Cannabis News and Stocks on the Move podcast and column, Cleantech and Climate Change Podcast and theAI Eye Podcast and column covering developments in AI.
Disclaimer/Disclosure: Investorideas.com is a digital publisher of third party sourced news, articles and equity research as well as creates original content, including video, interviews and articles. Original content created by investorideas is protected by copyright laws other than syndication rights. Our site does not make recommendations for purchases or sale of stocks, services or products. Nothing on our sites should be construed as an offer or solicitation to buy or sell products or securities. All investing involves risk and possible losses. This site is currently compensated for news publication and distribution, social media and marketing, content creation and more. Disclosure is posted for each compensated news release, content published /created if required but otherwise the news was not compensated for and was published for the sole interest of our readers and followers. Contact management and IR of each company directly regarding specific questions.
More disclaimer info: InvestorIdeas - Disclaimer, full disclosure, compensation disclosure Learn more about publishing your news release and our other news services on the Investorideas.com newswire Investorideas.com Newswire press release service-, ticker tag service, podcast news service, Submit stock and business news - be seen on Google News, Apple news, Marketwatch, Financial Content , social media and global RSS syndication and tickertagstocknews.com
Global investors must adhere to regulations of each country. Please read Investorideas.com privacy policy: InvestorIdeas.com - Privacy Policy
Investor Ideas does not condone the use of cannabis except where permissible by law. Our site does not possess, distribute, or sell cannabis products.
Learn more about sponsoring this podcast or be a guest and our other branded content opportunities at Investorideas.com
Follow us on Social Media
CannabisInvestorIdea (@MJInvestorIdeas) | Twitter
Potcasts @ Investorideas (@potcasts_investorideas) * Instagram photos and videos
Contact Investorideas.com
800-665-0411

Get more Cannabis Stock Investor Ideas – news, articles, podcasts and stock directories
Disclosure: I/we have no positions in any stocks mentioned, and no plans to initiate any positions within the next 72 hours.
Additional disclosure: Disclaimer/Disclosure: Investorideas.com is a digital publisher of third party sourced news, articles and equity research as well as creates original content, including video, interviews and articles. Original content created by investorideas is protected by copyright laws other than syndication rights. Our site does not make recommendations for purchases or sale of stocks, services or products. Nothing on our sites should be construed as an offer or solicitation to buy or sell products or securities. All investing involves risk and possible losses. This site is currently compensated for news publication and distribution, social media and marketing, content creation and more. Disclosure is posted for each compensated news release, content published /created if required but otherwise the news was not compensated for and was published for the sole interest of our readers and followers. Contact management and IR of each company directly regarding specific questions.
More disclaimer info: www.investorideas.com/... Learn more about publishing your news release and our other news services on the Investorideas.com newswire www.investorideas.com/... and tickertagstocknews.com
Global investors must adhere to regulations of each country. Please read Investorideas.com privacy policy: www.investorideas.com/...