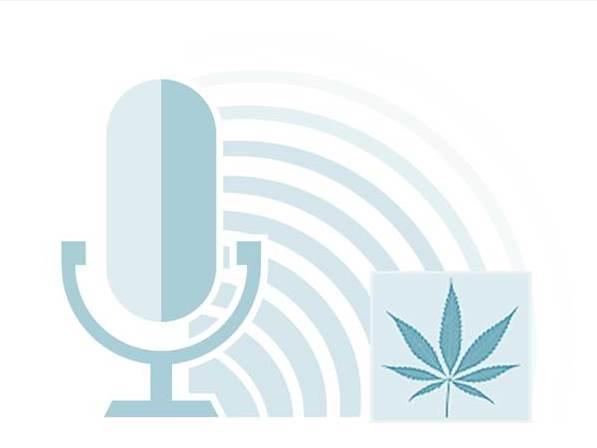 Investor Ideas #Potcasts; #Cannabis News and #Stocks on the Move (CSE: $AGRO.C) (CSE: $GRIN.C) (CSE: $CHM.C) (CSE: $SLNG.C) (TSXV: $RIV.V) (TSX: $WEED.TO) (NYSE: $CGC)(CSE: $MWM.C) (OTC: $TGRR)
Delta, Kelowna, BC –July 22, 2019 (Investorideas.com Newswire) www.Investorideas.com, a global news source covering leading sectors including marijuana and hemp stocks and its potcast site,www.potcasts.ca release today's edition of Investorideas.com potcastsCM - cannabis news and stocks to watch plus insight from thought leaders and experts.
Listen to the podcast:
https://www.investorideas.com/Audio/Podcasts/2019/072219-StocksToWatch.mp3
Read this in full at Investor Ideas Potcasts, Cannabis News and Stocks on the Move July 22 (CSE: AGRO) (CSE: GRIN) (CSE: CHM) (CSE: SLNG) (TSXV: RIV) (TSX: WEED) (NYSE: CGC) (CSE: MWM) (OTC: TGRR)
Hear Investor ideas cannabis potcast on iTunes
Today's podcast overview/transcript:
Good afternoon and welcome to another episode of Investorideas.com "potcasts", looking at cannabis news, stocks to watch as well as insights from thought leaders and experts.
In today's podcast we look at a few early announcements.
Agrios Global Holdings Ltd. (CSE: AGRO) (OTCQB: AGGHF) provided an update on the progress of its subsidiary Agrios Asia.
Following the recent receipt of a hemp cultivation permit, Agrios Asia hired a project director based in Kunming, Yunnan Province, China to oversee the cultivation operations and hemp stalk pre-process build out. The subsidiary has begun cultivation of industrial hemp at the Yunnan Han Ma Biological Industrial Hemp Cultivation Base. Agrios Asia expects its first harvest in October 2019.
Stephanie Wong, Managing Director of Agrios Asia explained, "The aim of establishing the hemp stalk pre-processing plant is to provide consistent quality raw materials to produce our research products such as hemp straw and biodegradable single use dining ware. We are still waiting for advice from the research institutes on the exact requirement of the raw materials to determine the treatment process and corresponding equipment required."
Kunming University of Science and Technology ("KMUST") has completed the first stage of hemp straw research, involving the extraction techniques to prepare hemp pulp, and filed a Chinese patent for a "short-process for the extraction of hemp fibers". The second stage of research is underway and focuses on the preparation of pulp with the optimal mix of hemp core fiber and hemp hurds fiber. Preliminary results are promising with a gross pulp yield approaching 50%.
Once hemp pulp can be manufactured into hemp paper, the next stage will be the development of the manufacturing process to make environmentally friendly, biodegradable hemp straws from the hemp paper and then expanding the product scope to other dining ware such as cups, plates and bowls.
Grown Rogue International Inc. (CSE:GRIN) (OTC:GRUSF) announced today that the US Patent and Trademark Office awarded Grown Rogue full patent for its innovative "Certified Fresh" Nitrogen Sealed Pre-rolls. The Nitrogen Sealing Process eliminates oxygen through nitrogen injection which preserves the freshness of the flower. The process also vacuum seals the product to lock in freshness.
"There are dozens of premium pre-rolls in the cannabis market, but there is only one innovation that seals with nitrogen and ensures freshness," said Obie Strickler, CEO and Co-Founder of Grown Rogue.
Several cannabis companies have used nitrogen to seal cannabis in various applications but Grown Rogue is the first to develop a solution to seal a glass tube with nitrogen. "Customers can see the quality of product through the glass and with the nitrogen infusion will know that they can enjoy a truly fresh cannabis experience," added Mr. Strickler.
Grown Rogue first introduced the "Certified Fresh" Nitrogen Sealed Pre-rolls in January 2018 which drove sales and brand awareness in the Oregon market. Since then, the Nitrogen Sealed Pre-Rolls have become a symbol of the companies' commitment to Innovation in a competitive marketplace. The company has developed nitrogen sealed 3.5 gram glass flower jars which is also an industry first, but is not currently seeking a patent for that innovation.
"Customers have a lot of choices when it comes to pre-rolls and cannabis products in general and our innovative "Certified Fresh" Nitrogen Sealed products speak to our unique differentiation in product development and our commitment to empowering consumers to enhance life experiences through cannabis," added Rob Rigg, EVP Marketing at Grown Rogue.
Several companies have approached Grown Rogue to license the Nitrogen Pre-Rolls in other markets across the United States. "Our plan is to license the technology and process to partners in areas where we do not have near term expansion plans," said Mr. Strickler. "Like Tesla or Apple, we want to launch technologies across the world that positively impact the consumer experience," added Mr. Strickler.
Chemistree Technology Inc. (CSE: CHM) (OTCQB: CHMJF) announced that through a wholly owned U.S. subsidiary, the Company has finalized its investment into Applied Cannabis Sciences of New Jersey ("ACS"), a New Jersey-based medical vertically integrated applicant, previously announced as a letter of intent (press release dated April 15, 2019).
ACS will be submitting its application in the upcoming New Jersey round of Request for Applications (RFA), which was released Monday, July15, 2019 by the New Jersey Department of Health. The State will issue 24 new permits, comprising of 15 dispensary permits, 5 cultivation permits, and 4 vertically integrated permits. All applications are to be submitted by August 22, 2019. ACS placed in the top 20 applicants in the last permitting round, narrowly missing out on receiving a license at that time.
ACS will be participating in this current round be a part of the expansion of New Jersey's medical program which has set a goal of increasing registered patient count to over 200,000 as well as anticipating the adult-use market if decided by voters in a 2020 referendum. The application, if successful, will provide ACS with a fully integrated cultivation, manufacturing/processing and retail sales license in the state of New Jersey. Currently, there are only 12 facilities servicing the 49,000 patients enrolled in New Jersey medicinal cannabis program.
"Completing this investment with ACS and being on the ground floor towards expanding New Jersey's medical marijuana program marks a significant step forward in our Company's East Coast expansion plans," stated Karl Kottmeier, President of Chemistree. "We expect, along with ACS' leading cannabis experts and track record, that we will be able to secure this highly coveted and valuable State license."
Director Nico Escondido said, "The entire team at ACS is very excited to have solidified our partnership with Chemistree. The goals of both entities are keenly aligned, with the objectives of serving both the patients and communities in which we operate being our top priority. This partnership enables us to disseminate our mission across North America, while also creating a hub for cannabis research and development here on the Eastern seaboard. We look forward to a successful application in our great State of New Jersey and working with the members of Chemistree to build something of incredible value for both our patients and the cannabis industry."
SLANG Worldwide Inc. (CSE: SLNG), a leading global cannabis consumer packaged goods company with a robust portfolio of renowned brands distributed across 2,600 stores in 12 US states, today announced that it is entering the European Union, starting with Greece, through a partnership with Global Cannabis Corp. ("GCC").
GCC's wholly owned subsidiary, GCC Pharma S.A. is one of the first companies to receive a medical cannabis installation license from the government of Greece for cannabis cultivation, processing and manufacturing. SLANG has worked closely with GCC throughout the application process and has been instrumental in assisting GCC with the design and content of its license application. In exchange for the contribution of SLANG's specialized expertise, and continuing support, SLANG has been granted a 20% interest in GCC.
SLANG intends to leverage its relationship with GCC to introduce its brand portfolio to the European Union, with products in market in 2020. The Company expects to collect licensing revenues in Greece similar to its partnerships in the United States.
"The addition of GCC to SLANG's partner network is a major milestone in our global expansion strategy," said Peter Miller, CEO of SLANG. "This partnership can help lead to the awareness of our brands in new and key markets while leveraging the capital-light growth model that Slang has optimized in the United States."
Greece has a population of 10.7 million and an annual health care expenditure of €14.3 billion with a cannabis market expected to reach €1.9 billion by 2028 (Source: Prohibition Partners – The European Cannabis Report, 4th Edition, January 2019). Medical cannabis use was legalized in Greece in June 2017. Shortly thereafter, in March 2018, lawmakers approved a law allowing the farming and processing of medical cannabis in Greece. With its ideal climate and agricultural expertise, Greece also has the opportunity to be a prominent supplier of cannabis and cannabis products throughout the EU where permitted.
"We are extremely pleased to be amongst the first recipients of a cannabis license in Greece, a strategic entry point into the rapidly growing EU region with a population exceeding 740 million people," said Loannis Papadopoulos, CEO of GCC. "SLANG's diverse product portfolio and proven extraction and manufacturing expertise will be key to the timely introduction of our offering to medical cannabis patients."
Canopy Rivers Inc. (TSXV: RIV) (OTC: CNPOF) announced that its 49%-owned joint venture, PharmHouse Inc., has received a cultivation licence from Health Canada. PharmHouse will be immediately commencing operations in 190,000 sq. ft. of licensed nursery infrastructure and plans to ramp up the entire 1.3 million sq. ft. ultramodern greenhouse before the end of 2019 to deliver low-cost and high-quality cannabis and cannabis derivative products to the Canopy Rivers ecosystem of partners, both domestically and internationally.
"This is a significant corporate milestone for Canopy Rivers. We believe the PharmHouse platform to be the epitome of value creation for our shareholders, and exposure to this project represents an investment opportunity only available through Canopy Rivers," said Narbe Alexandrian, President and CEO of Canopy Rivers. "Together with the expertise of agriculture industry titan Paul Mastronardi, along with our team of ag-specialist joint venture partners, Canopy Rivers has helped finance, construct, and prepare for licence one of the largest, state-of-the-art cannabis facilities in the world, and has already backed it with multi-year contracts with internationally -focused industry leaders that we expect will translate into significant cash flow and profitability," continued Alexandrian.
Founded by Canopy Rivers and the principals and operators of North American agriculture and produce conglomerate Mastronardi Produce Limited, PharmHouse is a newly -built 1.3 million sq. ft facility located in Leamington, Ontario. Its transformative approach to production integrates a high degree of automation, lean manufacturing processes, and commercial agricultural best practices. The result is a large-scale greenhouse operationally optimized for commercial -scale, low -cost cannabis production that is designed to comply with Good Manufacturing Practices. Through the Joint Venture Partners, PharmHouse has access to plant science, automation, and logistical expertise that has been developed over multiple generations by a continental leader and garnered recognition and support from some of the largest retailers and wholesalers throughout Canada and the United States.
PharmHouse has already entered into commercial offtake agreements for a combined 50% of its 2020 production with industry leaders Canopy Growth Corp (TSX: WEED) (NYSE: CGC) and TerrAscend Corp (CSE: TER) (OTCQX: TRSSF), validating the Canopy Rivers ecosystem model and supporting the international brand and distribution platforms of the Company and its partners.
"This licence is a monumental achievement for PharmHouse, a joint venture that I believe represents the future of cannabis production, distribution, and technological innovation," said Paul Mastronardi, CEO of Mastronardi Produce Limited and, in his personal capacity, the largest individual shareholder in the PharmHouse joint venture. "We look forward to continuing to lend our proven operational, marketing, and distribution expertise to PharmHouse, and collaborating with Canopy Rivers to continue building our planned global cannabis platform."
Micron Waste Technologies Inc. (CSE: MWM) (OTC: MICWF), a leading developer of waste treatment systems for cannabis and food waste, has announced that its shares are now eligible for electronic clearing and settlement in the United States through the Depository Trust Company ("DTC"). DTC is a subsidiary of the Depository Trust & Clearing Corporation, a U.S. company that manages the electronic clearing and settlement of publicly traded companies. DTC services provide cost benefits for investors and brokers trading Canadian securities in the United States.
"Micron intends to become a unique ancillary supplier to the rapidly growing American cannabis sector. In particular, Micron aims to service multi-state operators expanding their cultivation footprints and producing more waste under stricter regulatory and environmental oversight," said Alfred Wong, Micron President and CEO. "DTC eligibility is a natural evolution for our Company - our shareholders will benefit from increased liquidity and a larger shareholder base in addition to greater convenience and execution speeds."
Cannavore™ Update
Micron's Cannavore waste system prototype continues to meet milestones at Aurora Cannabis Inc.'s Mountain facility near Calgary, where is it undergoing full throughput processing and stress testing. The world's first closed-loop cannabis waste processing system was designed to Aurora's specifications to be a clean technology solution to process organic waste generated from the growth and cultivation of cannabis, while mitigating concerns about the potential environmental impact.
Micron currently has additional Cannavore systems under construction, working with strategic partner BC Research Inc. Micron's Organivore™ food waste system prototype is currently being upgraded with new technology developed for the Cannavore.
Tiger Reef, Inc. (OTC: TGRR), an emerging leader in cost-efficient clean energy solutions targeting the CBD and legal Cannabis markets and producer of ultra-premium rum under the Tiger Reef® brand designation, announced the signing of a Letter of Intent for the acquisition of Atlas Solar Holdings, LLC.
The move represents a powerful step by the Company as it aggressively pursues a dominant position as a provider of tailored energy solutions targeting the $492 million market comprised of energy demand from cannabis and CBD producers.
"In our conversations with cannabis and CBD producers, the most important factor on these guys' minds is how to compress energy costs," commented J. Scott Sitra, Tiger Reef's President and CEO. "According to our research, no one else out there is pursuing a pure-play strategy targeting tailored solutions to that rapidly growing problem. We have that solution and we are scaling up to make a run at dominating the niche."
Management notes that Atlas Solar currently owns and operates a total of 34 state-of-the-art industrial solar installations producing over 420,000 KWh of solar electricity annually. As a result of this production level, Atlas Solar earns over 420 solar renewable energy credits (SRECs) per year. In addition, Atlas is producing positive net cash flow of approximately $120,000 annually from operations directly related to solar power generation.
"As we have previously communicated to investors, one of the most important priorities with our newly accessed funding is the rapid expansion of our primary operations as the leading solution for the cannabis and CBD energy space," continued Mr. Sitra. "Atlas Solar represents a perfect example of our sense of a strong ROI deployment of those funds because it directly augments the ammunition we have as we aggressively market our solution to companies that represent an exciting combination: they are both cash-rich and in sore need of a long-term path adjustment for energy costs, which is precisely what we have to offer."
Investor ideas reminds all listeners to read our disclaimers and disclosures on the
Investorideas.com website and this podcast is not an endorsement to buy products or services or securities. Investors are reminded all investment involves risk and possible loss of investment
Sign up to get the news alerts including the daily podcast and transcript for Investor ideas podcasts
Subscribe to the new cannabis podcast series:
https://www.investorideas.com/rss/feeds/Podcasts-Cannabis.xml
Or visitInvestorideas.com potcasts - cannabis news and stocks to watch plus insight from thought leaders and experts
To hear more Investorideas.com podcasts visit:Investorideas.com Investing and trading ideas Podcasts about bitcoin, blockchain, biotech, cannabis, cleantech, sports, mining, tech, support and resistance trading, now on iTunes, Spotify, Google Play Music, iHeart.com, Spreaker, SoundCloud.
Investorideas.com podcasts are also available on iTunes, Spotify, Google Play Music, Stitcher, Spreaker, YouTube via Spreaker, iHeartradio and Tunein.
Potcasts is now a certified word mark Trademark on the blockchain through Cognate, Inc. CM Certification-Registration Number: 10468217708
About Investorideas.com - News that Inspires Big Investing Ideas
Investorideas.com is a recognized news source publishing third party news and press releases plus we create original financial content. Learn about investing in stocks and sector trends from Investorideas.com with our news alerts , articles ,podcasts and videos talking about cannabis, crypto, technology including AI and IoT , mining ,sports biotech, water, renewable energy and more . Investorideas.com original branded content includes the dailyCrypto Corner and Podcast,Play by Play sports and stock news column,Investor Ideas #Potcasts #Cannabis News and Stocks on the Move podcast and column, Cleantech and Climate Change Podcast and theAI Eye Podcast and column covering developments in AI.
Disclaimer/Disclosure: Investorideas.com is a digital publisher of third party sourced news, articles and equity research as well as creates original content, including video, interviews and articles. Original content created by investorideas is protected by copyright laws other than syndication rights. Our site does not make recommendations for purchases or sale of stocks, services or products. Nothing on our sites should be construed as an offer or solicitation to buy or sell products or securities. All investing involves risk and possible losses. This site is currently compensated for news publication and distribution, social media and marketing, content creation and more. Disclosure is posted for each compensated news release, content published /created if required but otherwise the news was not compensated for and was published for the sole interest of our readers and followers. Contact management and IR of each company directly regarding specific questions.
More disclaimer info: InvestorIdeas - Disclaimer, full disclosure, compensation disclosure Learn more about publishing your news release and our other news services on the Investorideas.com newswire Investorideas.com Newswire press release service-, ticker tag service, podcast news service, Submit stock and business news - be seen on Google News, Apple news, Marketwatch, Financial Content , social media and global RSS syndication and tickertagstocknews.com
Global investors must adhere to regulations of each country. Please read Investorideas.com privacy policy: InvestorIdeas.com - Privacy Policy
Investor Ideas does not condone the use of cannabis except where permissible by law. Our site does not possess, distribute, or sell cannabis products.
Learn more about sponsoring this podcast or be a guest and our other branded content opportunities at Investorideas.com
Follow us on Social Media
CannabisInvestorIdea (@MJInvestorIdeas) | Twitter
Potcasts @ Investorideas (@potcasts_investorideas) * Instagram photos and videos
Contact Investorideas.com
800-665-0411

Get more Cannabis Stock Investor Ideas – news, articles, podcasts and stock directories
Disclosure: I/we have no positions in any stocks mentioned, and no plans to initiate any positions within the next 72 hours.
Additional disclosure: Disclaimer/Disclosure: Investorideas.com is a digital publisher of third party sourced news, articles and equity research as well as creates original content, including video, interviews and articles. Original content created by investorideas is protected by copyright laws other than syndication rights. Our site does not make recommendations for purchases or sale of stocks, services or products. Nothing on our sites should be construed as an offer or solicitation to buy or sell products or securities. All investing involves risk and possible losses. This site is currently compensated for news publication and distribution, social media and marketing, content creation and more. Disclosure is posted for each compensated news release, content published /created if required but otherwise the news was not compensated for and was published for the sole interest of our readers and followers. Contact management and IR of each company directly regarding specific questions.
More disclaimer info: www.investorideas.com/... Learn more about publishing your news release and our other news services on the Investorideas.com newswire www.investorideas.com/... and tickertagstocknews.com
Global investors must adhere to regulations of each country. Please read Investorideas.com privacy policy: www.investorideas.com/...