Investor Ideas Adds New Tech, EV Stocks And Gaming/eSport Stocks (NYSE: $ZDGE) (NASDAQ: $XPEV) (NASDAQ: $DKNG) (NASDAQ: $NWGI)
Sep. 11, 2020 11:45 AM ET
Please Note: Blog posts are not selected, edited or screened by Seeking Alpha editors.
Seeking Alpha Analyst Since 2010
Investorideas.com is a recognized news source publishing third party news and press releases, research and our own original financial content. We were one of the first retail investor sites to cover renewable energy and cleantech stocks at investorideas.com and our domain Renewableenergystocks.com. We were also one of the most well- known and cited defense stock sites, featuring our domain Homelanddefensestocks.com at its peak.
We follow the money for investors as sector sentiment shifts and technology disrupts. Our mission is to provide investor ideas with breaking news, resources, industry articles and interviews with leading experts.
Stock News, podcasts - AI, Biotech, Cannabis, Cleantech, #ESG, #Crypto, Gaming, Mining, Tech, Vegan/wellness, water on TSX, TSXV, CSE, OTC, NASDAQ, NYSE
Public companies within the sectors we cover use our news and content services to tell their story to interested investors. Paid for content is disclosed.
Investor Ideas Adds New Tech, EV Stocks and Gaming/eSport stocks (NYSE: $ZDGE) (NASDAQ: $XPEV) (NASDAQ: $DKNG) (NASDAQ: $NWGI)
Agriculture, Defense, Mining and Cannabis/Psychedelic Stocks (CSE: $HAVN.C) added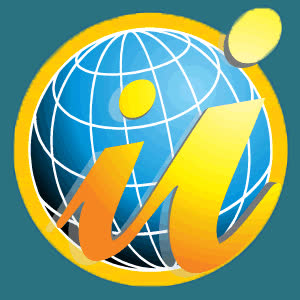 Point Roberts WA, Delta BC, September 11, 2020 – (Investorideas.com Newswire) Investorideas.com, a global news source and leading retail investor resource announces its weekly roundup of stocks added to its free global stock directories; tech, automotive, EV stocks, gaming/eSport, agriculture, defense, mining and cannabis/psychedelics.
Read this in full at Investor Ideas Adds New Tech, EV stocks and Gaming / eSport stocks (NYSE: $ZDGE) (NASDAQ: XPEV) (NASDAQ: $DKNG) (NASDAQ: $NWGI)
The newest tech companies are involved in blockchain, telecom, cloud computing, semiconductors, mobile apps and computer services.
The latest auto companies include ride sharing, electric vehicles and auto-related consumer services companies.
The newest gaming/eSport companies are involved in casinos, sports betting, eSport and online & video gaming.
Agriculture companies include a leading aquaculture company, a life sciences corporation with a focus on livestock products and an agriculture bioscience company.
The newest defense companies include a high-performance laser company and a cybersecurity company.
The latest mining companies have operations in Canada and the United States, while the newest additions to the cannabis stock directory are involved in regulatory compliance technologies and psychoactive compounds, respectively.
New stocks added to Tech stocks directory
Quantum Computing Inc. (OTC:QUBT) is focused on developing novel applications and solutions utilizing quantum and quantum-ready computing techniques to solve difficult problems in various industries. The company is leveraging its team of experts in finance, computing, security, mathematics and physics to develop commercial applications for industries and government agencies that will need quantum computing power to solve their most challenging problems.
Zedge, Inc. (NYSE:ZDGE) offers a state-of-the-art digital publishing platform that powers our consumer-facing app availing users with a host of digital content - wallpapers, video wallpapers, ringtones, and stickers. We are evolving by developing new apps run on top of our publishing platform and generally focus on the entertainment vertical. Our creators are amateur and professional artists as well as new and major brands who can easily launch a virtual storefront in Zedge where they can market and sell their content to our user base. Our app has been downloaded more than 436 million times, has approximately 29 million monthly active users and has consistently been ranked as one of the most popular free apps in Google Play in the US.
Qumu Corporation (NasdaqGS:QUMU) is the leading provider of best-in-class tools to create, manage, secure, distribute and measure the success of live and on-demand video for the enterprise. Backed by the most trusted and experienced team in the industry, the Qumu Cloud platform enables global organizations to drive employee engagement, increase access to video, and modernize the workplace by providing a more efficient and effective way to share knowledge
Altigen Communications (OTC:ATGN) based in Silicon Valley, is a leading Microsoft Cloud Solutions provider, delivering fully managed Cloud-based Unified Communications services based on the Microsoft platform. Our SIP trunk services, enterprise customer engagement and innovative cloud contact center solutions seamlessly integrate with Microsoft Teams to enhance and extend the business communications capabilities for our customers. Altigen's solutions are designed for high reliability, ease of use, seamless integration into Microsoft technologies, all delivered as fully managed cloud services. Our solutions are available through our global network of certified resellers.
Aehr Test Systems (NasdaqGS:AEHR) is a worldwide provider of test systems for burning-in and testing logic, optical and memory integrated circuits and has over 2,500 systems installed worldwide. Increased quality and reliability needs of the Automotive and Mobility integrated circuit markets are driving additional test requirements, incremental capacity needs, and new opportunities for Aehr Test products in package, wafer level, and singulated die/module level test. Aehr Test has developed and introduced several innovative products, including the ABTSTM and FOX-PTM families of test and burn-in systems and FOX WaferPakTM Aligner, FOX-XP WaferPak Contactor, FOX DiePak® Carrier and FOX DiePak Loader. The ABTS system is used in production and qualification testing of packaged parts for both lower power and higher power logic devices as well as all common types of memory devices. The FOX-XP and FOX-NP systems are full wafer contact and singulated die/module test and burn-in systems used for burn-in and functional test of complex devices, such as leading-edge memories, digital signal processors, microprocessors, microcontrollers, systems-on-a-chip, and integrated optical devices. The FOX-CP system is a new low-cost single-wafer compact test and reliability verification solution for logic, memory and photonic devices and the newest addition to the FOX-P product family. The WaferPak contactor contains a unique full wafer probe card capable of testing wafers up to 300mm that enables IC manufacturers to perform test and burn-in of full wafers on Aehr Test FOX systems. The DiePak Carrier is a reusable, temporary package that enables IC manufacturers to perform cost-effective final test and burn-in of both bare die and modules.
ADDvantage Technologies Group, Inc. (NasdaqGM:AEY) s a communications infrastructure services and equipment provider operating a diversified group of companies through its Wireless Infrastructure Services and Telecommunications segments. Through its Wireless segment, Fulton Technologies provides turn-key wireless infrastructure services including the installation, modification and upgrading of equipment on communication towers and small cell sites for wireless carriers, national integrators, tower owners and major equipment manufacturers. Through its Telecommunications segment, Nave Communications and Triton Datacom sell equipment and hardware used to acquire, distribute, and protect the communications signals carried on fiber optic, coaxial cable and wireless distribution systems. The Telecommunications segment also offers repair services focused on telecommunication equipment and recycling surplus and related obsolete telecommunications equipment. ADDvantage operates through its subsidiaries, Fulton Technologies, Nave Communications, and Triton Datacom.
Alpine 4 Technologies (OTC:ALPP) is a publicly-traded conglomerate that is acquiring businesses that fit into its disruptive DSF business model of Drivers, Stabilizers, and Facilitators. At Alpine 4 we understand the nature of how technology and innovation can accentuate a business. Our focus is on how the adaptation of new technologies even in brick and mortar businesses can drive innovation. We also believe that our holdings should benefit synergistically from each other and that the ability to have collaboration across varying industries can spawn new ideas and create fertile ground for competitive advantages. This unique perspective has culminated in the development of our Blockchain enabled Enterprise Business Operating System called SPECTRUMebos. Four principles at the core of our business are Synergy. Innovation. Drive. Excellence. At Alpine 4, we believe synergistic innovation drives excellence. By anchoring these words to our combined experience and capabilities, we can aggressively pursue opportunities within and across vertical markets. We deliver solutions that not only drive industry standards but also increase value for our shareholders.
New stocks added to Automotive stocks directory
AutoWeb, Inc. (NasdaqGS:AUTO) provides high-quality consumer leads, clicks and associated marketing services to automotive dealers and manufacturers throughout the United States. The company also provides consumers with robust and original online automotive content to help them make informed car-buying decisions. The company pioneered the automotive Internet in 1995 and has since helped tens of millions of automotive consumers research vehicles; connected thousands of dealers nationwide with motivated car buyers; and has helped every major automaker market its brand online.
XPeng Inc. (NYSE:XPEV) is a leading Chinese smart electric vehicle company that designs, develops, manufactures, and markets Smart EVs that appeal to the large and growing base of technology-savvy middle-class consumers in China. Its mission is to drive Smart EV transformation with technology and data, shaping the mobility experience of the future. In order to optimize its customers' mobility experience, XPeng develops in-house its full-stack autonomous driving technology and in-car intelligent operating system, as well as core vehicle systems including powertrain and the electrification/electronic architecture. XPeng is headquartered in Guangzhou, China with offices in Beijing, Shanghai, Silicon Valley, and San Diego in the U.S. and the Company's Smart EVs are manufactured at plants in Zhaoqing and Zhengzhou. ( also added to green stocks directory )
Facedrive (TSXV:FD; OTC:FDVRF) is a multi-faceted "people-and-planet first" platform offering socially-responsible services to local communities with a strong commitment to doing business fairly, equitably and sustainably. Facedrive Rideshare was the first to offer green transportation solutions in the TaaS space, planting thousands of trees and giving users a choice between EVs, hybrids and conventional vehicles. Facedrive Marketplace offers curated merchandise created from sustainably sourced materials. Facedrive Foods offers contactless deliveries of a wide variety of foods with the focus on healthy foods right to consumers' doorsteps. Facedrive Health develops innovative technological solutions to the most acute health challenges of the day. Facedrive is changing the ridesharing, food delivery, e-commerce and health tech narratives for the better, for everyone.
New stocks added to Gaming/eSports stocks directory
ESE Entertainment Inc. (TSXV: ESE) is a Europe based entertainment and technology company focused on gaming, particularly on esports. ESE consists of multiple assets and world-class operators in the gaming and esports industries. Capabilities include but are not limited to: physical infrastructure, broadcasting, global distribution for gaming and esports-related content, advertising, sponsorship support, and a growing esport team franchise. ESE is focused on bridging Europe, Asia, and North America
HeadsUp Entertainment International Inc. (OTC:HDUP) is a global gaming operator and media company focusing on online gaming, online poker, eSports, sports betting, online lottery, mobile 50/50, charity fundraising platforms and blockchain based payment solutions.
DraftKings (NasdaqGS: DKNG) is a digital sports entertainment and gaming company created to fuel the competitive spirits of sports fans with products that range across daily fantasy, regulated gaming and digital media. Headquartered in Boston, and launched in 2012 by Jason Robins, Matt Kalish and Paul Liberman, DraftKings is the only U.S.-based vertically integrated sports betting operator. DraftKings is a multi-channel provider of sports betting and gaming technologies, powering sports and gaming entertainment for 50+ operators across more than 15 regulated U.S. and global markets, including Arkansas and Oregon in the U.S. DraftKings' Sportsbook offers mobile and retail betting for major U.S. and international sports and operates in the United States pursuant to regulations in Colorado, Illinois, Indiana, Iowa, Mississippi, New Hampshire, New Jersey, New York, Pennsylvania and West Virginia. DraftKings' daily fantasy sports product is available in 8 countries internationally with 15 distinct sports categories. DraftKings is the official daily fantasy partner of the NFL, MLB and the PGA TOUR as well as an authorized gaming operator of the NBA and MLB and an official betting operator of the PGA TOUR.
Accel Entertainment, Inc. (NYSE: ACEL) is a leading distributed gaming operator in the United States on an Adjusted EBITDA basis, and a preferred partner for local business owners in the Illinois market. Accel's business consists of the installation, maintenance and operation of VGTs, redemption devices that disburse winnings and contain ATM functionality, and other amusement devices in authorized non-casino locations such as restaurants, bars, taverns, convenience stores, liquor stores, truck stops, and grocery stores.
Newgioco Group, Inc (Nasdaq: NWGI) is a global leisure gaming technology company operating in 12 countries worldwide, with fully licensed online and land-based gaming operations in Italy. The Company's innovative alternative wagering system services online operators, resort concept casinos, retail neighborhood betting establishments and franchise distribution networks. Newgioco offers its clients a full suite of leisure gaming products and services, such as sports betting, esports, virtual sports, online casino, poker, bingo, interactive games and slots.
New stocks added to Agriculture stocks directory
Yield10 Bioscience, Inc. (NasdaqCM:YTEN) is an agricultural bioscience company developing crop innovations for sustainable global food security. The Company uses its "Trait Factory" including the "GRAIN" big data mining trait gene discovery tool as well as the Camelina oilseed "Fast Field Testing" system to develop high value seed traits for the agriculture and food industries. As a path toward commercialization of novel traits, Yield10 is pursuing a partnering approach with major agricultural companies to drive new traits into development for canola, soybean, corn, and other commercial crops. The Company is also developing improved Camelina varieties as a platform crop for the production and commercialization of nutritional oils, proteins, and PHA biomaterials. The Company's expertise in oilseed crops also extends into canola, where it is currently field-testing novel yield traits to generate data to drive additional licensing opportunities. Yield10 is headquartered in Woburn, MA and has an Oilseeds Center of Excellence in Saskatoon, Canada.
Avivagen (TSXV:VIV; OTC:VIVXF) is a life sciences corporation focused on developing and commercializing products for livestock, companion animal and human applications. By unlocking an overlooked facet of β-carotene activity, a path has been opened to safely and economically support immune function, thereby promoting general health and performance in animals. Avivagen's OxC-beta™ technology is derived from Avivagen discoveries about β-carotene and other carotenoids, compounds that give certain fruits and vegetables their bright colours. Through support of immune function the technology provides a non-antibiotic means of promoting health and growth. OxC-beta™ Livestock is a proprietary product shown to be an effective and economic alternative to the antibiotics commonly added to livestock feeds. The product is currently available for sale in the United States, Brazil, Mexico, Philippines, Taiwan, New Zealand, Thailand, Australia, Malaysia, Mexico and Brazil. Avivagen's OxC-beta™ Livestock product is safe, effective and could fulfill the global mandate to remove all in-feed antibiotics as growth promoters. Numerous international livestock trials with poultry and swine using OxC-beta™ Livestock have proven that the product performs as well as, and, sometimes, in some aspects, better than in-feed antibiotics.
AquaBounty Technologies (NasdaqGS:AQB) is a leader in the field of land-based aquaculture and the use of technology for improving its productivity and sustainability. The Company's objective is to ensure the availability of high-quality seafood to meet global consumer demand, while addressing critical production constraints in the most popular farmed species. The Company's AquAdvantage fish program is based upon a single, specific molecular modification in fish that results in more rapid growth in early development. With aquaculture facilities located in Prince Edward Island, Canada, and Indiana, USA, AquaBounty is raising its disease-free, antibiotic-free salmon in land-based recirculating aquaculture systems, offering a reduced carbon footprint and no risk of pollution of marine ecosystems as compared to traditional sea-cage farming.
New stocks added to Defense stocks directory
Allot (NasdaqGS:ALLT) is a provider of leading innovative network intelligence and security solutions for service providers and enterprises worldwide, enhancing value to their customers. Our solutions are deployed globally for network and application analytics, traffic control and shaping, network-based security services, and more. Allot's multi-service platforms are deployed by over 500 mobile, fixed and cloud service providers and over 1000 enterprises. Our industry-leading network-based security as a service solution has achieved over 50% penetration with some service providers and is already used by over 23 million subscribers in Europe.
Applied Energetics, Inc. (OTC:AERG) based in Tucson, Arizona, specializes in development and manufacture of advanced high-performance lasers, high voltage electronics, advanced optical systems, and integrated guided energy systems for defense, aerospace, industrial, and scientific customers worldwide. Applied Energetics pioneered and holds all crucial intellectual property rights to the development and use of Laser Guided Energy (LGE™) technology and related solutions for commercial, defense and security applications, and are protected by 26 patents and 11 additional Government Sensitive Patent Applications "GSPA". The company's 11 GSPA's are held under secrecy orders of the US government and allow AE greatly extended protection rights.
New stocks added to Mining stocks directory
79 Resources Ltd. (CSE:SNR) is engaged in the business of mineral exploration and the acquisition of mineral property assets in Canada. Its objective is to locate and develop economic precious and base metal properties of merit and to conduct its exploration program on the Louise Lake Property located in northern British Columbia, approximately 35 kilometres west of the town of Smithers in the Omineca Mining Division.
American Resources Inc. (NasdaqCM:AREC) is a supplier of high-quality raw materials to the rapidly growing global infrastructure market. The Company is focused on the extraction and processing of metallurgical carbon, an essential ingredient used in steelmaking. American Resources has a growing portfolio of operations located in the Central Appalachian basin of eastern Kentucky and southern West Virginia where premium quality metallurgical carbon deposits are concentrated. American Resources has established a nimble, low-cost business model centered on growth, which provides a significant opportunity to scale its portfolio of assets to meet the growing global infrastructure market while also continuing to acquire operations and significantly reduce their legacy industry risks. Its streamlined and efficient operations are able to maximize margins while reducing costs.
New stocks added to Cannabis/Psychedelic stocks directory
HAVN Life Sciences Inc. (CSE:HAVN) is focused on standardized, quality-controlled extraction of psychoactive compounds from plants and fungi, and the development of natural health care products from non-regulated compounds.
Akerna Corp (NasdaqGS:KERN) is a global regulatory compliance technology company. Akerna's service offerings include MJ Platform®, Leaf Data Systems®, solo sciences tech platform and Ample Organics. Since its establishment in 2010, Akerna has tracked more than $18 billion in cannabis sales. Akerna is based in Denver.
The directories are not meant as recommendations but as a research tool to discover opportunities and trading ideas in a particular sector.
About Investorideas.com - News that Inspires Big Investing Ideas Investorideas.com is a recognized news source publishing third party news and press releases, research and our own original financial content. We were one of the first retail investor sites to cover renewable energy and cleantech stocks at investorideas.com and our domain Renewableenergystocks.com. We were also one of the most well- known and cited defense stock sites, featuring our domain Homelanddefensestocks.com at its peak.
We follow the money for investors as sector sentiment shifts and technology disrupts. Our mission is to provide investor ideas with breaking news, resources, industry articles and interviews with leading experts.
Learn about investing in stocks and sector trends with our news alerts, articles, podcasts and videos, looking at cannabis, crypto, AI and IoT, mining, sports biotech, water, renewable energy and more. Investor Idea's original branded content includes the following podcasts and columns: Crypto Corner, Play by Play sports and stock news column, Investor Ideas Potcasts Cannabis News and Stocks on the Move podcast and column, Cleantech and Climate Change, Exploring Mining and the AI Eye.
Public companies within the sectors we cover use our news and content services to tell their story to interested investors. Paid for content is disclosed.
Disclaimer/Disclosure: Investorideas.com is a digital publisher of third party sourced news, articles and equity research as well as creates original content, including video, interviews and articles. Original content created by investorideas is protected by copyright laws other than syndication rights. Our site does not make recommendations for purchases or sale of stocks, services or products. Nothing on our sites should be construed as an offer or solicitation to buy or sell products or securities. All investing involves risk and possible losses. This site is currently compensated for news publication and distribution, social media and marketing, content creation and more. Disclosure is posted for each compensated news release, content published /created if required but otherwise the news was not compensated for and was published for the sole interest of our readers and followers. Contact management and IR of each company directly regarding specific questions.
More disclaimer info: InvestorIdeas - Disclaimer, full disclosure, compensation disclosure  Learn more about publishing your news release and our other news services on the Investorideas.com newswire Investorideas.com Stock News, Newswire, press release, social media and ticker tag articles services for TSX stocks, CSE.com stocks, NYSE stocks, NASDAQ stocks, OTC stocks and tickertagstocknews.com
Global investors must adhere to regulations of each country. Please read Investorideas.com privacy policy: InvestorIdeas.com - Privacy Policy
Learn more about our news, PR and social media services at Investorideas.com
Investorideas.com Content Services - Newswire, News publishing, social media and content creation including podcasts and ticker tag articles for TSX, TSXV, CSE, OTC, NASDAQ, NYSE, ASX
Follow us on Twitter https://twitter.com/Investorideas
Follow us on Facebook Investorideas.com -Investing Ideas
Follow us on YouTube InvestorIdeas.com - news that inspires big ideas
Download our Mobile App for iPhone and Android
Join our Investor Club Join Investorideas.com and get investing podcasts and ideas for cannabis, cleantech and climate change, artificial intelligence, crypto and blockchain, vegan, mining, and esports stocks
Contact Investorideas.com
800 665 0411

Analyst's Disclosure: I/we have no positions in any stocks mentioned, and no plans to initiate any positions within the next 72 hours.
Disclaimer/Disclosure: Investorideas.com is a digital publisher of third party sourced news, articles and equity research as well as creates original content, including video, interviews and articles. Original content created by investorideas is protected by copyright laws other than syndication rights. Our site does not make recommendations for purchases or sale of stocks, services or products. Nothing on our sites should be construed as an offer or solicitation to buy or sell products or securities. All investing involves risk and possible losses. This site is currently compensated for news publication and distribution, social media and marketing, content creation and more. Disclosure is posted for each compensated news release, content published /created if required but otherwise the news was not compensated for and was published for the sole interest of our readers and followers. Contact management and IR of each company directly regarding specific questions. More disclaimer info: https://www.investorideas.com/About/Disclaimer.asp Learn more about publishing your news release and our other news services on the Investorideas.com newswire https://www.investorideas.com/News-Upload/ and tickertagstocknews.com Global investors must adhere to regulations of each country. Please read Investorideas.com privacy policy: https://www.investorideas.com/About/Private_Policy.asp
Seeking Alpha's Disclosure: Past performance is no guarantee of future results. No recommendation or advice is being given as to whether any investment is suitable for a particular investor. Any views or opinions expressed above may not reflect those of Seeking Alpha as a whole. Seeking Alpha is not a licensed securities dealer, broker or US investment adviser or investment bank. Our analysts are third party authors that include both professional investors and individual investors who may not be licensed or certified by any institute or regulatory body.