Investor Ideas Potcasts 537, 48North Cannabis, High Tide, Australis Capital, Choom Holdings, Canopy Growth Corporation
Please Note: Blog posts are not selected, edited or screened by Seeking Alpha editors.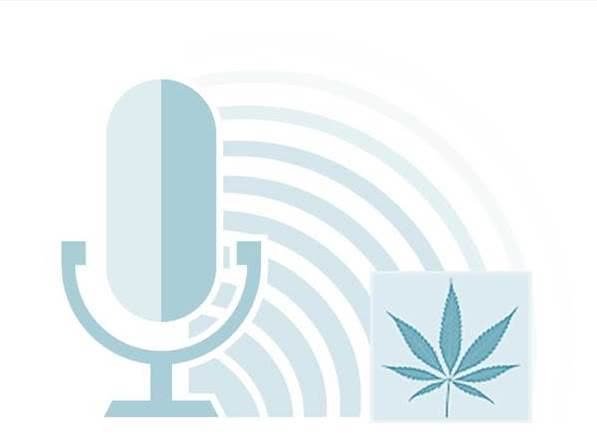 Investor Ideas #Potcasts 537, #Cannabis News and #Stocks on the Move; (TSX: $WEED.TO) (NASDAQ: $CGC) (TSXV: $NRTH.V) (TSXV: $HITI.V) (CSE: $AUSA.C) (CSE: $CHOO.C)
Delta, Kelowna, BC, March 2, 2021(Investorideas.com Newswire) www.Investorideas.com, a global news source covering leading sectors including marijuana and hemp stocks and its potcast site,www.potcasts.ca release today's podcast edition of cannabis news and stocks to watch plus insight from thought leaders and experts.
Listen to the podcast:
https://www.investorideas.com/Audio/Podcasts/2021/030221-StocksToWatch.mp3
Read this in full at Investor Ideas Potcasts #537, Cannabis News and Stocks on the Move; (TSX: WEED) (NASDAQ: CGC) (TSXV: NRTH) (TSXV: HITI) (CSE: AUSA) (CSE: CHOO)
Hear the investor ideas potcast on Spotify
Hear Investor ideas cannabis potcast on iTunes
Today's podcast overview/transcript:
Good afternoon and welcome to another episode of Investorideas.com "Potcast" featuring cannabis news, stocks to watch as well as insights from thought leaders and experts.
In today's podcast we look at a few public company announcements.
48North Cannabis Corp. (TSXV: NRTH), a vertically integrated Licensed Producer focused on manufacturing high-quality cannabis products, building progressive and thought-provoking brands, and low-cost cultivation, has released its financial and operating results for the second quarter ended December 31, 2020. The Company's financial statements and related management discussion and analysis for the period are available on the Company's SEDAR profile at www.sedar.com and on the Company's website at www.48nrth.com/investors.
Financial and Operating Highlights for Fiscal Q2 2021
Quarterly revenue of $7.6 million, representing a 346 per cent year-over-year increase over second quarter 2020 revenues of $1.7 million and a 11.7 per cent increase over first quarter 2021 revenues of $6.8 million.
The Company improved its cash use in operating activities by 46 per cent from $5.7 million in Q1 2021 to $3.1 million in Q2 2021. Having made early investments in a state-of-the-art manufacturing, processing, and packaging facility, Good:House, 48North expects to continue to improve its cash use. This reduced cash burn well-positions the Company for sustainable growth and puts 48North on a clear trajectory to near-term profitability.
Adjusted EBITDA1 for the quarter was $(2.9) million compared to $(4.7) million in Q2 2020, an improvement of 38.3 per cent.
At the end of Q2, 48North had $4.1 million in cash and cash equivalents.
48North closed its private placement offering with Cormark Securities Inc. ("Cormark"), to offer for sale 22,767,000 units of the Company at a price of $0.15 per unit for aggregate gross proceeds of $3,415,050. Cormark exercised its over-allotment option with respect to 2,767,000 Units for additional gross proceeds of $415,050.
In addition, the Company announced that it had entered into a term loan with a senior secured lender for gross proceeds of $3.25 million.
48North announced that Health Canada had granted the Company the required license for its state-of-the-art drying facility at Good:Farm and completed the Company's second annual harvest successfully.
The Company launched Latitude, a brand with products ranging from sexual wellness, to beauty and beyond. Since launching, the brand has launched a number of innovative products, all in high-demand from both retailers and consumers.
Looking ahead, 48North expects to redouble its commitment to high-quality products that delight the consumer as strengthened production and manufacturing capabilities continue to support revenue increases.
"48North's Q2 Fiscal 2021 results provide us with another strong demonstration that our strategy is working. The Company was successful in driving an increase in revenue while dramatically decreasing its cash burn. Looking ahead, there are additional efficiencies to leverage and significant organic growth opportunities to be capitalized upon, including increasing the reach of the Company's newest brands Trail Mix and Latitude, introducing new product formats, and maximizing retail penetration," said Charles Vennat, CEO of 48North.
"As a brand-led, consumer obsessed cannabis producer, 48North has never lost sight of the big picture. Our strategy of putting consumers first, working hand in glove with wholesalers and retailers to commercialize our products, and investing in a leading supply chain that is flexible to evolving market conditions has positioned us for continued success," continue Charles.
"The plan is simple: drive revenue for our products and significantly lower fixed costs. We expect our focus on increased margins, stronger cash flows, and shortening our cash conversion cycle to generate lasting shareholder value. We continue to expand our product pipeline with well-defined and trusted brands, and we are staying on our path to profitability by doing what we do best: bringing flower to the people," finished Charles.
High Tide Inc. (TSXV: HITI) (OTCQB: HITIF), a retail-focused cannabis corporation enhanced by the manufacturing and distribution of consumption accessories, filed its year-end 2020 financial results on March 1, 2021, the highlights of which are included in this news release. The full set of Consolidated Financial Statements and Management's Discussion and Analysis can be viewed by visiting High Tide's website at www.hightideinc.com, its profile page on SEDAR at www.sedar.com.
The Company will host a conference call to discuss results at 8:30 am Eastern time on March 2, 2021.
2020 Fiscal Year – Financial Highlights:
Revenue increased by 118% to $24.9 million in the fourth quarter of 2020 and by 166% to $83.3 million for the year ended October 31, 2020. Note that the quarter does not include any contribution from META Growth Corp., the acquisition of which closed subsequent to the end of the quarter.
Gross profit increased by 112% to $8.7 million in the fourth quarter of 2020 and by 172% to $30.8 million for the year ended October 31, 2020.
Gross profit margin in the fourth quarter was 35%(*) and 37% for the fiscal year ended October 31, 2020.
Adjusted EBITDA(1) for the fourth quarter was $3.6 million and $8.0 million for the year ended October 31, 2020.
Geographically in the fourth quarter of 2020, $20.6 million of revenue was earned in Canada, $4.1 million in the United States and $0.2 million internationally. For the year ended October 31, 2020, $68.4 million of revenue was earned in Canada, $14.3 million in the United States and $0.6 million internationally.
Segment-wise in the fourth quarter of 2020, $22.6 million of revenue was generated by Retail, $2.2 million by Wholesale, and an immaterial amount by Corporate. For the year ended October 31, 2020, $75.0 million of revenue was generated by Retail, $7.9 million by Wholesale and $0.4 million by Corporate, which compares to $24 million, $6.69 million, and $0.6 million, respectively, for the previous year.
Cash on hand as at October 31, 2020 totaled $7.5 million. The Company's cash balance has subsequently increased to approximately $38 million as of today.
"Despite the global slump in retail sales associated with the pandemic, and thanks to the tireless efforts of our team, we closed the year with approximately $8 million in Adjusted EBITDA making 2020 the best year in High Tide's history," said Raj Grover, President and Chief Executive Officer. "We continued to run our operations tightly, ending the year off with the record levels of revenue and Adjusted EBITDA. We are excited about our trajectory in the United States and continue to prioritize and look for opportunities in that market. Our integrated value chain which includes Cannabis Bricks & Mortar stores, e-commerce platforms for consumption accessories and hemp derived CBD products, along with manufacturing and distribution of licensed and proprietary consumption accessories, experienced sizeable growth on all fronts. We plan to continue to further strengthen our chain through organic growth and strategic acquisitions creating even more value for our shareholders. Since the end of the fiscal year, we have already nearly doubled our size in Canada with the closing of the META Growth acquisition. For the fiscal first quarter of 2021 we expect to report revenue in the range of $37 million to $38 million," added Mr. Grover.
Australis Capital Inc. (CSE: AUSA) (OTC: AUSAF) today announced that the Company has filed its financials and management discussion and analysis for the third quarter of fiscal 2021, the period ending December 31, 2020.
On November 17, 2020, an overwhelming majority of attending shareholders voted to support the new leadership team that was proposed by a group of concerned shareholders. Consequently, Dr. Duke Fu, Dr. Jason Dyck, Mr. Avi Geller, Mr. Hanoz Kapadia and Mr. John Esteireiro were elected as Directors of the Company. Dr. Duke Fu also was appointed as Interim CEO of the Company.
The period under review, Fiscal Q3 2021, relates to the period ended December 31, 2020. Results reported therefore relate predominantly to the legacy business and do not include any financials related to the proposed ALPS and Green Therapeutics LLC ("GT" or "Green Therapeutics") acquisitions (see press releases dated January 5, 2021, February 9, 2021 and February 24, 2021).
Dr. Duke Fu, Interim CEO, commented, "We are delivering on the promises made to our shareholders when the new leadership team took over. We are executing at a very high pace, with two proposed acquisitions announced and moving towards completion, a completely new leadership team installed, ALPS firing on all cylinders with over $5 million in contracts signed in the past six weeks, and the team is progressing on further potential partnerships, transactions and strategic revenue enhancing initiatives. Consequently, we are exceptionally well positioned to leverage our assets and execute on our unique expansion strategy to transform AUSA into a meaningful, national MSO."
Jon Paul, CFO, added, "The Company's third quarter results were impacted by a number of non-cash impairment charges against legacy assets and operations, as well as one off charges related to the recent proxy battle and the resulting reorganization of the Company's board and management. Without these extraordinary expenses, net loss would have been limited to $2.3 million. The cash burn from operations during the quarter of $2.7 million was consistent with the first half of fiscal 2021. As we wrap up the restructuring of the legacy operations, we have a cleaner slate for focusing on the ALPS, GT and other potential acquisitions and partnerships as we scale our business."
Mr. Paul added, "Going forward into fiscal Q4, we anticipate a number of material events to boost our results. We expect to close on the ALPS transaction in early March, which is anticipated to bring a significant boost to revenues, even with less than one month left in the quarter. The full revenue impact from ALPS will be felt the following quarter, Q1 of fiscal 2022. Our investments in BAMM and Quality Green, as of today, are up by approximately $7.0 million. The sale of land held in North Las Vegas is expected to bring approximately $1.9 million cash when the land sale closes at the end of March."
Choom Holdings Inc. (CSE: CHOO) (OTCQB: CHOOF), a fast-expanding retail cannabis company announced its report of its financial and operating results for Q2 2021, ending December 31, 2020.
Q2 Financial Highlights:
Q2 2021 revenue of $6.1M

Increase of $4.7M and 350% over Q2 2020 revenue of $1.4M

Q2 2021 Gross Margin of 36.37%

Increase of 8.45% over Q2 2020 gross margin of 27.92%

Q2 2021 General and Administrative of $0.9M or 14.09% of revenue

Versus $1.3M or 95.25% of revenue Q2 2020

Q2 2021 Salary and Wages of $1.1M or 18.22% of revenue

Versus $0.7M or 49.41% of revenue Q2 2020

Q2 2021 Adjusted EBITDA1 of $0.2M or 2.90% of revenue

Versus -$1.8M or -135.86% of revenue Q2 2020
"Coming off the busy Q1 summer season, traditionally the highest grossing period for cannabis retail, we were happy to see such strong results for the second quarter" says Choom CEO, Corey Gillon "We continue to execute on our mission of providing the best retail cannabis experience across every market we serve".
Sundial Growers (NASDAQ: SNDL) announced today that it will release its financial results for the full year and fourth quarter ended December 31, 2020 after market close on March 17, 2021.
Following the release of its full year and fourth quarter financial results, Sundial will host a conference call and webcast at 10:30 a.m. EST (8:30 a.m. MST) on March 18, 2021.
Canopy Growth Corporation (TSX: WEED) (NASDAQ: CGC), a world-leading diversified cannabis, hemp, and vaporization device company, has entered the high-potential U.S. CBD beverage category with the launch of Quatreau, a premium ready-to-drink CBD-infused sparkling water. The stateside launch follows the successful 2020 rollout of Canopy Growth's CBD-infused beverages in Canada, where Quatreau is now the top-selling ready-to-drink CBD beverage.
Quatreau sparkling water contains 20 mg of premium, U.S. grown hemp-based CBD and one of four refreshing flavors. With an MSRP of $3.99 per 12-ounce can, Quatreau is a functional zero-sugar drink that delivers a natural, low calorie beverage alternative at an accessible price point.
Product SKUs available at launch will include:
Quatreau CBD-infused Sparkling Water in Cucumber + Mint
Quatreau CBD-infused Sparkling Water in Passionfruit + Guava
Quatreau CBD-infused Sparkling Water in Ginger + Lime
Quatreau CBD-infused Sparkling Water in Blueberry + Acai
"We have proven our beverage strategy in Canada, where we are currently the market share leader in CBD-infused ready-to-drink beverages, said Canopy Growth President and Chief Product Officer Rade Kovacevic. "Beverages are fueling growth in the CBD category and we believe this product will resonate with U.S. consumers looking for a naturally flavored, zero sugar option."
The launch of Quatreau in America coincides with an astrological event known as the Age of Aquarius – the zodiac's water bearer, which brings us to the cusp of a brand-new age. To celebrate this serendipitous event, Quatreau has partnered with iconic celebrity astrologist Susan Miller of Astrology Zone on a digital and social campaign.
"Astrology has made a major pop culture comeback as people turn to the stars for guidance during what has been an unsettling, uncertain, and stressful time for many," said Canopy Growth Vice President of Beverages Tara Rozalowsky. "With this campaign, we're highlighting the role functional ingredients like CBD can play in helping people manage their stress, find moments of calm and prioritize wellness during this once-in-a-lifetime transitional period."
This also follows the recent news from Seth Rogen's brand Houseplant, part of the Canopy Growth Portfolio, will be coming to California in the next week. Shortly after delivering the news Houseplant's website was overwhelmed and crashed.
Investor ideas reminds all listeners to read our disclaimers and disclosures on the Investorideas.com website and that this podcast is not an endorsement to buy products or services or securities. Investors are reminded all investment involves risk and possible loss of investment.
Learn more about our cannabis podcasts at Investorideas.com potcasts - cannabis news and stocks to watch plus insight from thought leaders and experts
Investors can trade these stocks and other ideas on our site using our list of top stock trading apps including Robinhood , Acorn, Stash and others.
To hear more Investorideas.com podcasts visit:Investorideas.com Investing and trading ideas Podcasts about bitcoin, blockchain, biotech, cannabis, cleantech, sports, mining, tech, support and resistance trading, now on iTunes, Spotify, Google Play Music, iHeart.com, Spreaker, SoundCloud.
Investorideas.com podcasts are also available on iTunes, Spotify, Google Play Music, Stitcher, Spreaker, YouTube via Spreaker, iHeartradio and Tunein.
Potcasts is now a certified word mark Trademark on the blockchain through Cognate, Inc. CM Certification-Registration Number: 10468217708
About Investorideas.com - News that Inspires Big Investing Ideas
Investorideas.com is a recognized news source publishing third party news, research and original financial content. Learn about investing in stocks and sector trends with our news alerts, articles,podcasts and videos, looking at cannabis, crypto, AI and IoT, mining, sports biotech, water, renewable energy and more. Investor Idea's original branded content includes the following podcasts and columns :Crypto Corner ,Play by Play sports and stock news column,Investor Ideas Potcasts Cannabis News and Stocks on the Move podcast and column, Cleantech and Climate Change ,Exploring Mining theAI Eye .
Disclaimer/Disclosure: Investorideas.com is a digital publisher of third party sourced news, articles and equity research as well as creates original content, including video, interviews and articles. Original content created by investorideas is protected by copyright laws other than syndication rights. Our site does not make recommendations for purchases or sale of stocks, services or products. Nothing on our sites should be construed as an offer or solicitation to buy or sell products or securities. All investing involves risk and possible losses. This site is currently compensated for news publication and distribution, social media and marketing, content creation and more. Disclosure is posted for each compensated news release, content published /created if required but otherwise the news was not compensated for and was published for the sole interest of our readers and followers. Contact management and IR of each company directly regarding specific questions. More disclaimer info: InvestorIdeas - Disclaimer, full disclosure, compensation disclosure Learn more about publishing your news release and our other news services on the Investorideas.com newswire Investorideas.com Stock News, Newswire, press release, social media and ticker tag articles services for TSX stocks, CSE.com stocks, NYSE stocks, NASDAQ stocks, OTC stocks and tickertagstocknews.com
Global investors must adhere to regulations of each country. Please read Investorideas.com privacy policy: InvestorIdeas.com - Privacy Policy
Investor Ideas does not condone the use of cannabis except where permissible by law. Our site does not possess, distribute, or sell cannabis products.
Learn more about sponsoring this podcast or be a guest and our other branded content opportunities at Investorideas.com
Follow us on TwitterJavaScript is not available.
Follow us on FacebookLog into Facebook
Follow us on YouTubeInvestorIdeas.com - news that inspires big ideas
Download ourMobile App for iPhone and Android
Join our Investor ClubJoin Investorideas.com and get investing podcasts and ideas for cannabis, cleantech and climate change, artificial intelligence, crypto and blockchain, vegan, mining, and esports stocks
Contact Investorideas.com
800 665 0411

Get more Cannabis Stock Investor Ideas – news, articles, podcasts and stock directory
Analyst's Disclosure: I/we have no positions in any stocks mentioned, and no plans to initiate any positions within the next 72 hours.
Disclaimer/Disclosure: Investorideas.com is a digital publisher of third party sourced news, articles and equity research as well as creates original content, including video, interviews and articles. Original content created by investorideas is protected by copyright laws other than syndication rights. Our site does not make recommendations for purchases or sale of stocks, services or products. Nothing on our sites should be construed as an offer or solicitation to buy or sell products or securities. All investing involves risk and possible losses. This site is currently compensated for news publication and distribution, social media and marketing, content creation and more. Disclosure is posted for each compensated news release, content published /created if required but otherwise the news was not compensated for and was published for the sole interest of our readers and followers. Contact management and IR of each company directly regarding specific questions. More disclaimer info: https://www.investorideas.com/About/Disclaimer.asp Learn more about publishing your news release and our other news services on the Investorideas.com newswire https://www.investorideas.com/News-Upload/ and tickertagstocknews.com Global investors must adhere to regulations of each country. Please read Investorideas.com privacy policy: https://www.investorideas.com/About/Private_Policy.asp
Seeking Alpha's Disclosure: Past performance is no guarantee of future results. No recommendation or advice is being given as to whether any investment is suitable for a particular investor. Any views or opinions expressed above may not reflect those of Seeking Alpha as a whole. Seeking Alpha is not a licensed securities dealer, broker or US investment adviser or investment bank. Our analysts are third party authors that include both professional investors and individual investors who may not be licensed or certified by any institute or regulatory body.