Xiaomi Handset - Edition Ⅱ
- Is The Mode Sustainable?
How does the market respond to Xiaomi so far?
 
Xiaomi has been consistently very hot since the product release conference in August 2011. Yesterday, I went to Huaqiangbei(the famous distribution center of electric consuming devices in China)and was told by a shop owner that 700 RMB was added to the official price of a Xiaomi handset (RMB1999) but was still accepted by many people.
One friend told me that he went to a tier-3 city for travel and surprisingly found he was asked to help buying a Xiaomi handset from a young stranger when he heard that my friend worked as a VC buy in Shanghai. Another VC friend also told me her friend working in CCTV asked her to get a Xiaomi handset.
My colleague booked a Xiaomi handset on the website before the Spring Festival but did not get it until a week ago.
It was said that 400-500 thousand Xiaomi handsets were shipped last year and the shipment of this year is estimated to be over 1 million.
Why is it so hot?
 
Firstly, it is attributed to the marvelous online propaganda including the internet forum. Chinese young people are eager to have a phone which can reflect their preference.
Secondly, MIUI, which is similar to HTC Sense, is wonderful and actually the most competitive point of Xiaomi.
Thirdly, Jike, a group of people in Chinese which are synonymous to 'opinion leader' in English, usually have strong impact on nearby people.
Among the three factors mentioned above, I personally think the core highlight goes to MIUI. The following are some highlights of MIUI.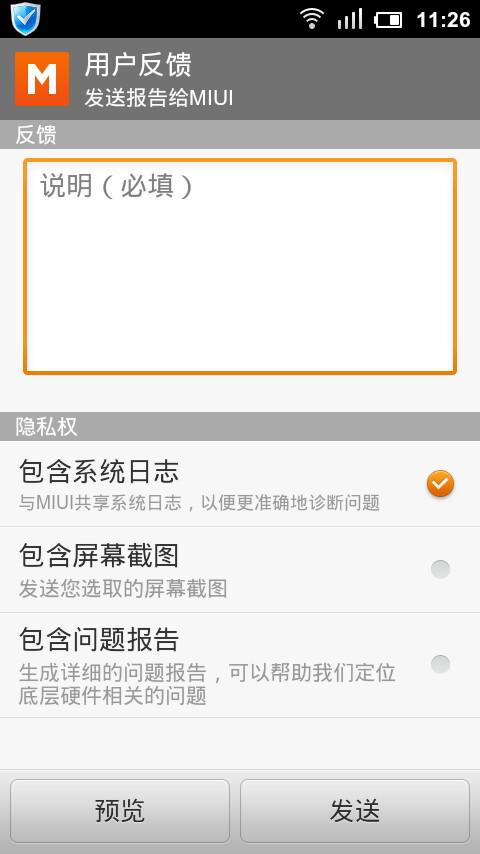 Users can feedback any problems found to Xiaomi Corporation very easily.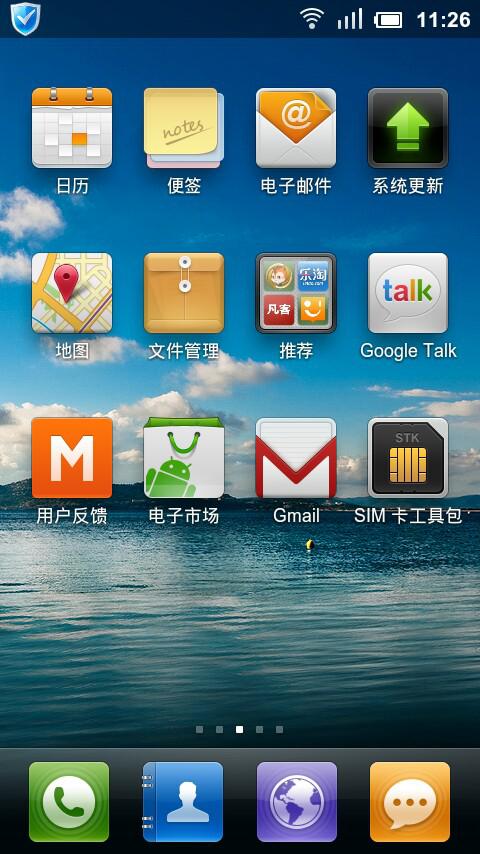 Plenty of favorite screen background pictures can be chosen from online databases.

Latest news can be read through the scroll bar on the main page instead of 'entering' the widget of microblog.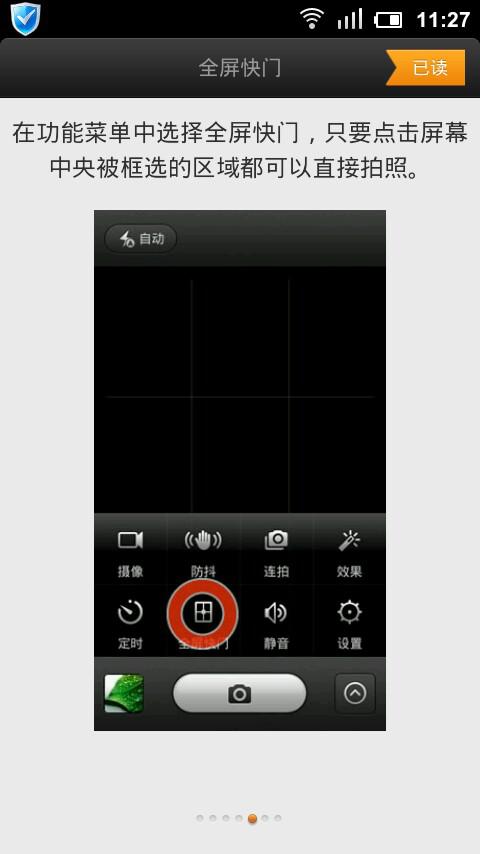 Users can take pictures by clicking any zone within the central chosen frame instead of a button.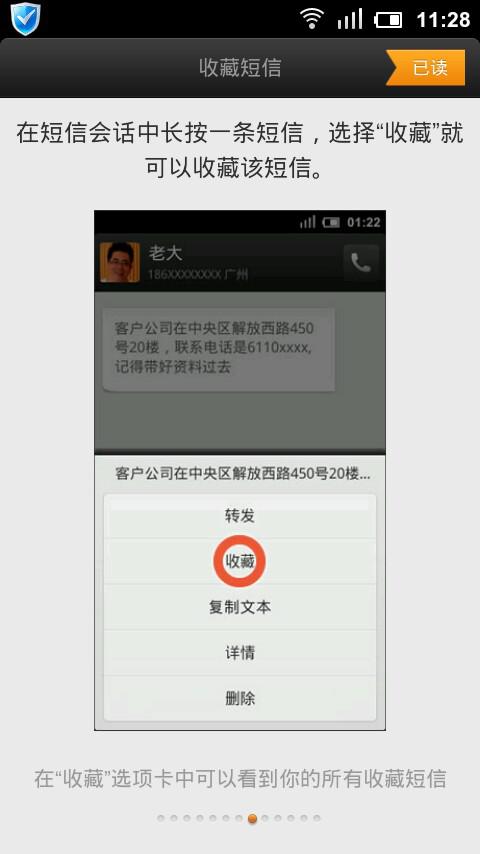 Important short messages can be put into 'favorite' by pressing the message long time and then clicking 'collect'.

Users will not be disturbed by incoming call or messages when they enter the mode of reading.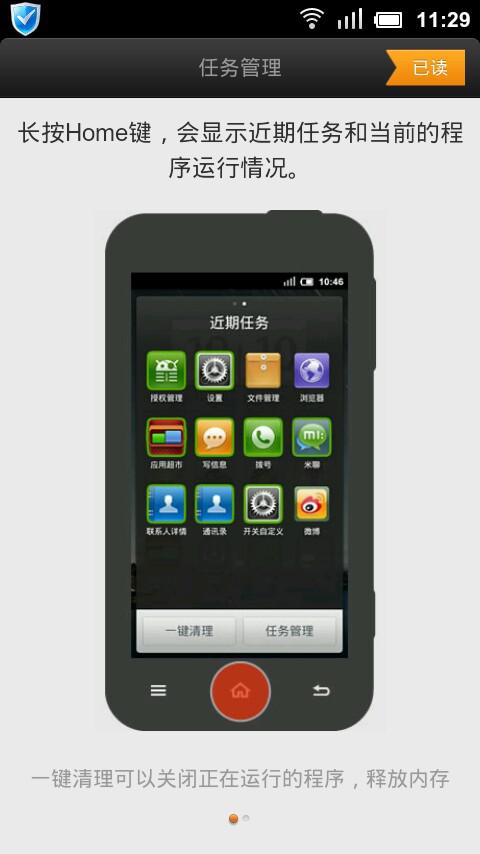 When users press the button 'Home' long time, the screen will show what applications are running in the phone. Users can cease the running of all of them by clicking the button 'One Button, Remove All'.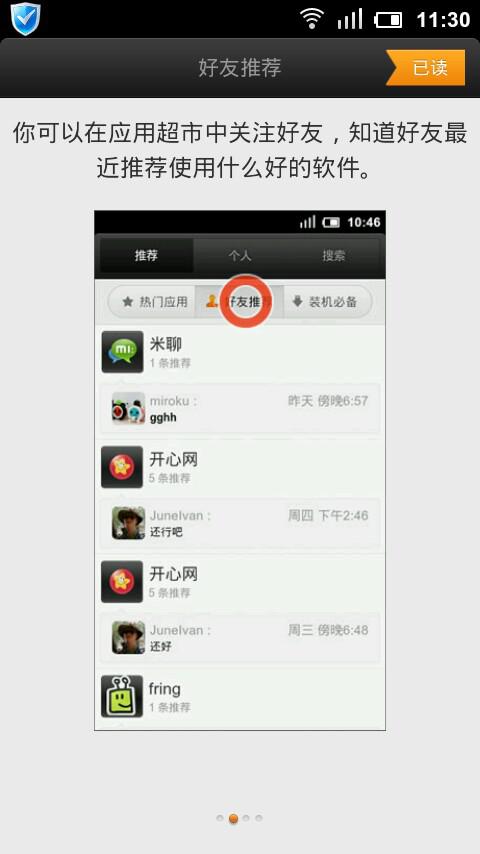 Users can easily find the recommended application software from their friends. This speeds up the transmission of good software.
What about the company profit?
 
The bidding price of a handset for telecom carriers is estimated to be around RMB1700. The BOM cost is estimated to be around RMB1400. This means the manufacturing margin is only 22%. After deducting the expense rate of 21% (Suppose the total expense rate of manufacturing, shipping, packaging, repair, and royalties is 13%, R&D expense rate is 3%, marketing expense rate is 4% and administration rate is 1%), we get the operating margin of 1%. Even if we take the higher margin of handsets sold through electronic commerce into consideration, we can briefly judge that the company runs around the breakeven line.
However, the current situation accords with the expectation of the management team. In next 2-3 years, the shipments of Xiaomi handsets are expected to increase dramatically on the condition that quality control and repair service are well operated.
Is the mode sustainable?
Yes but with a limited opportunity window.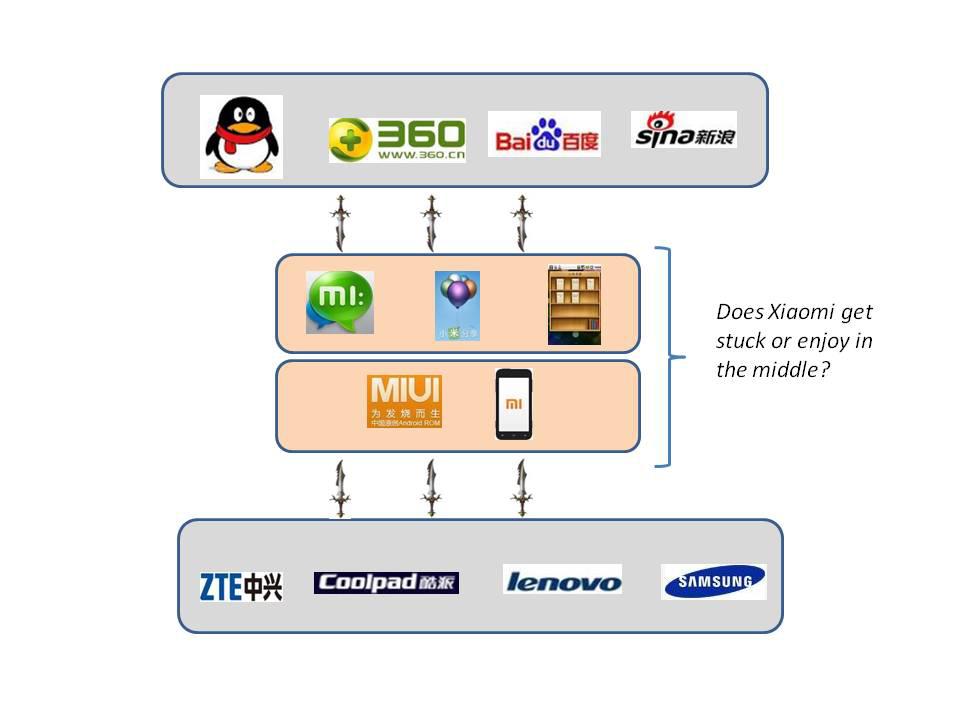 Why does the opportunity window exist?
 
Value of vertical integration. China market has now rich resources along the industry chain but lacks an influential entity to integrate them and then make an epoch-making product.
Sustainable competitiveness of MIUI in short term. It is very difficult to for device makers to overtake Xiaomi in device software in next 2 years because with the inherit gene of internet, Xiaomi tends to understand users' wants better. Meanwhile, other ISPs are very cautions to get involved into hardware business.
Great potential premium of device. Once Xiaomi finds a killing mobile application in next 2 years and maintains its leading position like Sina which launched microblog, it is highly likely that Xiaomi can realize the second leap by premium of device and stickiness of users.
Immaturity of cooperation between ISP and device makers. Although ISP and device makers have all realized that cooperation is very important, they hesitate to be aggressive because of low ARPU and uncultivated business and consuming model. As far as I know, the so-called cooperation of customized handsets is more like a marketing approach than a way to add practical customer value.
Why is the opportunity window limited? Two years?
Threat from device makers. Domestic new nobles of smartphones are taking aggressive strategies, doubling or even tripling their shipments over last year, highlighting their technologies in process performance, grabbing the attention of media, and improving capabilities in internet services and device software.
Threat from ISP. Mi chat, the ever promising application of instant messaging, has been nearly killed by Weixin developed by Tencent. Big ISPs are leveraging the advantages of their platforms and customer bases to catch up and shut the door of any emerging opportunities.
Threat from open ecosystem of ISP and device makers. The trend in the detachment of device software from device hardware will lower the value of vertical integration. The ISP-reselling device market will come to grow from next year. In my opinion, the market will constitute 10% of overall market in 2017 and 20% in 2020. This would be further discussed in another article.
LINK: Xiaomi Handset - Chinese Apple?
https://seekingalpha.com/instablog/778576-dreamingboy/211569-xiaomi-handset-chinese-apple
Written by Patrick Zhou on March 6th, 2012.
Patrickzhou2010@gmail.com
Disclosure: I have no positions in any stocks mentioned, and no plans to initiate any positions within the next 72 hours.