The following are the list of ten ETF's with linear up trend formation during the past 10 trading days. These ETF's are creating consistent highs during this period.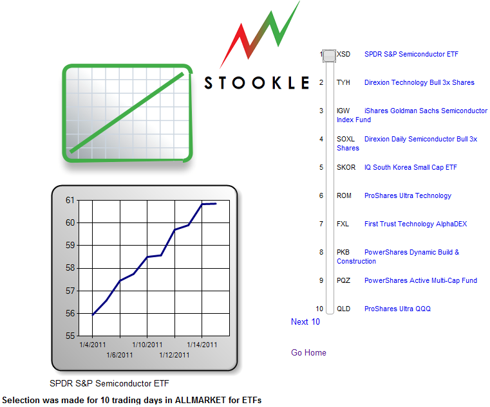 Most of the Technology, semiconductor ETF's mentioned above are making new highs with a significant volume increase. Better than expected earnings from big tech companies like Apple and IBM will bolster the up trend for these ETF's.
Website disclaimer Algorithm Cabinet LLC and/or STOOKLE, is not a registered investment advisor and does not provide investment advice. The information contained in this website/blog is for general information purposes only.