Spain's First Deputy Prime Minister, Alfredo Rubalcaba, has declared the state of alert after hundreds of air controllers refused to work yesterday afternoon, thus paralyzing the entire Spanish air space. Yesterday night, the Spanish army was deployed in the 47 airports controlled by the government agency AENA, in order to take control of the situation.
 The situation is especially tense because of the timing of the impending action. Next week's festivities ("Puente de la Constitución") were the perfect setting for hundreds of thousands of travelers to go on a short holiday. However, airliners such as Iberia or Ryanair have been forced to cancel all the flights scheduled for today, thus leaving Spanish airports filled with the anger and frustration of the more than 350,000 affected persons.
The situation is very exceptional, as this is the first time Spain declares such a status as a democratic nation. Under this situation, air controllers are obliged to fulfill their duties and reestablish the air space. Those who fail to do so will be accused of felony charges, disobedience, and may face up to 10 years of imprisonment.
Most of the air controllers from Madrid Barajas Airport are hosted in the nearby Auditórium Hotel in Madrid, guarded by the Police in order to prevent any conflict between them and the stranded passengers.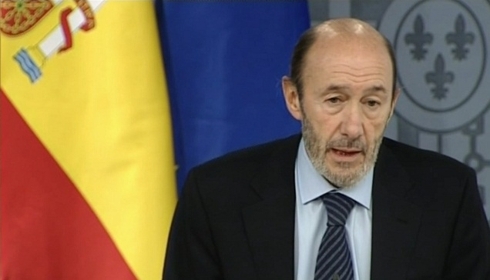 Disclosure:
No Positions