Excerpt from an article originally posted here: http://powersource.post-gazette.com/powersource/companies/2017/07/16/Now-that-oil-and-gas-jobs-are-in-demand-again-will-workers-return/stories/201707160094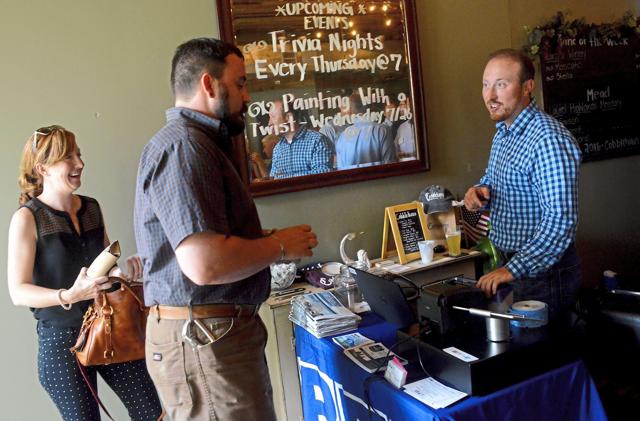 Zach Scott, right, greets Michael Krepsik and Ginger Randall in the Young Professionals in Energy gathering at Cobblehaus Brewing Company in Coraopolis. Zach Scott has been laid off from half a dozen oil and gas jobs. But he keeps coming back.
Zach Scott was a year old and his brother was still in the womb when their dad got laid off from Halliburton in 1986, the year after oil prices tanked and ushered in the largest industry downturn until, some argue, the current one.
Within two years, 20 percent of the workers in the oil and gas industry had lost their jobs. Many of them did not return and they discouraged their children from going into the industry — creating a generational gap that is now coming home to roost.
Mr. Scott's father did neither of those things. He kept coming back to the oil and gas fields, despite the multiple layoffs that used to count as battle scars for industry veterans.
Cautiously, things appear to be turning up again, leaving companies scrambling for workers and wondering if those they have let go will return. If those former employees don't come back, will the industry known for bluster, swearing and endless hours away from home be able to recruit the hot-shot smarts it needs to move forward?
Click link above to view full article