Introducing Discovered Dividends
by David Alton Clark
---
TipRank's Top Ranked Financial Expert provides High Dividend Ideas (7-13%)
Join One of The "Newest and Fastest Growing Dividend Investment Groups"
TipRanks' #1 Ranked Financial Expert for the better part of the past 5 year presents Discovered Dividends!
Discovered Dividends is a comprehensive investment service devoted to providing members with the newest and most informed dividend and income opportunities with sensible risk/reward profiles. I am not a big fan of 2X ETFs to boost yield. This is a new service. We are targeting fresh ideas and investment opportunities that will outperform the benchmarks at this late stage of the economic cycle. One of my primary investing mantras, "Patience Equals Profits", is of utmost importance presently. With rigorous due diligence and risk analysis, we will construct a portfolio containing the best in class high-yield (7-13%) securities to include: Stocks, CEFs, ETFs, REITs, MLPs, BDCs, or Preferred Sharestrading at favorable valuations and superior yields. The portfolio will be diversified by sector as well as capital structure. Further, Discovered Dividends will provide additional growth, speculative, and special situation investment ideas to boost capital appreciation and increase diversification.
Current yield of high dividend core portfolio section 8.48%. Overall Portfolio yield 6.76% with 7.25% Capital gain for 35.76% Total Return Annualized.

If you are interested in high yield dividend stocks with valuation upside, daily market coverage, and timely macro insights with a few speculative growth picks mixed in, you're in the right place! I guarantee this service will pay for itself. I am putting my money where my mouth is! I am buying all portfolio recommendations in my personal portfolio as well.
Your Discovered Dividends SUBSCRIPTION INCLUDES:
Advanced look at 4 Top Buy Ideas per month. We are currently constructing a portfolio of 40 high yield securities (7-13%) on average trading at favorable valuations. Current yield of high dividend core portfolio section 8.48%. Overall Portfolio yield 6.76% with 7.25% Capital gain for 35.76% Total Return Annualized.
Daily Market Missive - You'll receive a daily missive covering the day's market action, top story of the day, all sectors and commodities, and significant portfolio events Monday through Thursday. A great summary of the day. (A favorite of service members)
Weekly Key Market Insights Report - A detailed overview published each Sunday afternoon, covering the past week's market performance and macroeconomic events as well as a look at what lies ahead.
Monthly Portfolio Update Report - Once per month you will receive a report regarding the current status of each position in the portfolio.
Real-time SMS Trade Alerts - Send me a private message with your cell number and you'll receive a mobile text notification ahead of every buy or sell call made so you can make the trade first.
Selection of both Low and High Risk Securities for members with varying individual risk tolerance levels and goals. Members can either mirror the portfolio or cherry pick the ideas that fit within their own portfolio. We plan to expand our coverage and give our Top Five Best Dividend Ideas for each sector as well.
Comprehensive Research and Rigorous Due Diligence to identify solid high yield dividend paying stocks trading at bargain basement prices offering the opportunity for both capital gains as well as income.
Prompt Replies to member questions with detailed response.
24/7 "Live" Chat Room where members can ask me questions and get help from other members as well.
We are close to reaching our goal for Founding Members! Join now! This is Final Chance to lock in the Founding Member Legacy Rate of $35/mo or $280/yr! Further, you will have this rate locked in for the duration of your membership. This special could end at any time. Only a few Founding Member Spots are remaining.
About Me
In addition to investing and writing about stocks on Seeking Alpha for the better part of the past decade, I also write a column For CNBC's prestigious CNBC PRO subscription platform.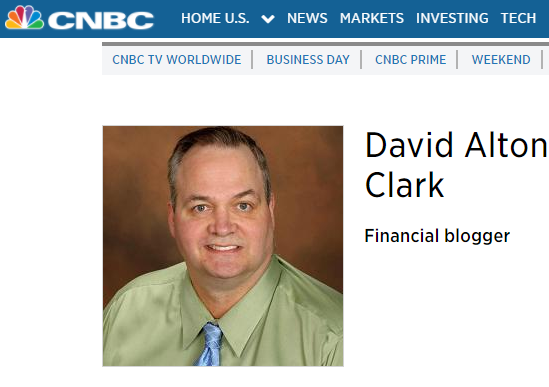 I'm currently a licensed Texas REALTOR® with 20 years experience in real estate investing as well. Formerly, I was a FINRA Registered Securities Representative for the oil and gas industry. I have passed the Series 63, 22, Business Continuity/Disaster Recovery Expert, and Texas Real Estate exams.
I started my career working in the banking industry as a founding member of Citigroup's first online banking venture in 1995 called "Home Access" as a project manager. This is when I first began investing in stocks. After, I worked as a Public Auditor and Consultant for Ernst & Young. I have led consulting and auditing programs for Fortune 100 companies in various sectors at an international level. I consulted in Europe for 2 years and worked in Silicon Valley in late 90s during the dot com boom. My clients included: Time Warner, AT&T, The Coca-Cola Company, Nike, Delta Airlines, State Farm, Xilinx, The Ford Motor Company, The Southern Company, Citigroup, First Data Corp, and The Hertz Corporation to name only a few.
I received my Bachelor's degree in Accounting (With Honors) from the University of Texas - San Antonio. I am a 100% self made person. I joined the US Army's 10th Mountain Division to serve my country and earn the money for my college education. I injured my ankle repelling and am a now a Disabled Veteran. The Army taught me through perseverance, ingenuity, and hard work you can accomplish anything.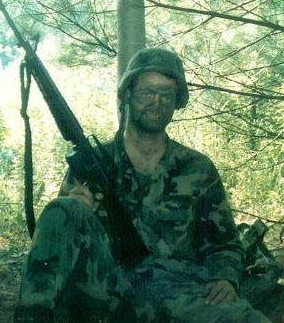 I've managed my portfolio for the past 25 years, including successfully navigating the 2000 and 2008 bubbles, so I understand the full cycle the market can take. My professional background provides me with an intimate knowledge of corporate financial statements and how companies actually grow and make money.
How I Invest
The factors that determine the correct time to buy a security are assessing the market macro-economic and geo-political state of affairs, sector and industry status, individual stock technical and fundamental indicators as well as having a company-specific product or service catalyst. The following are my abiding principles regarding my investment style.
Investing Principles
- Keep a Contrarian Mindset
Our innate instincts encourage us to depart a sinking ship. This survival tactic impacts the way we invest. A contrarian believes that certain crowd behavior among investors can lead to exploitable mispricings in securities.
- Perform Rigorous Due Diligence
Patience equals profits! I take my time and perform rigorous due diligence into a company's inner workings, the stock's fundamental and technical status, and any catalysts or headwinds deemed material to the investment. Risk analysis plays a very important part in the due diligence process. I see all too often articles where there is no section addressing the potential Downside Risks to the investment thesis.
- Have a Long-term Outlook
Creating wealth by investing stocks is a long-term endeavor. It's time in the market not "timing" the market that creates and preserves true wealth. Do not panic when your investment experiences short-term gyrations. Always layer in and out of positions overtime to reduce risk.
- Employ a Sounding Board
It is tough to operate successfully in a vacuum in any undertaking. The most valuable part of the service will be the robust discussions from like-minded investors in the 24/7 "Live" Chat Room!
Current Outlook
With renewed volatility in the market today, it is more important than ever to prudently allocate capital. The bull run may not be over, yet we are definitely late in the cycle. Talk of trade wars and tariffs have whipsawed the markets. Nevertheless, times of market turmoil often offer ideal entry points in stocks of solid companies trading for attractive valuations. A much bumpier ride lies ahead for market participants, of this I am sure. Nonetheless, I see significant upside in the months ahead due to President Trump's bold and aggressive pro-growth tax reform and regulatory relief programs. In 2016 and 2017 the second half of the year was when the markets performed the best. I expect the same this year.
Long-term Performance History
I have been ranked #1 out of over 8500 Financial Experts to include Financial Bloggers and Professional Analysts tracked by TipRanks for a majority of the past five years. (Currently #2)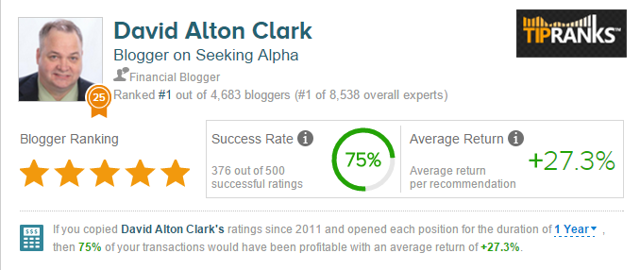 I am currently the most highly followed Financial Expert on TipRanks with over 6,300 followers. I was thrilled to be featured in an article in BARRON'S for my stock picking performance in 2016.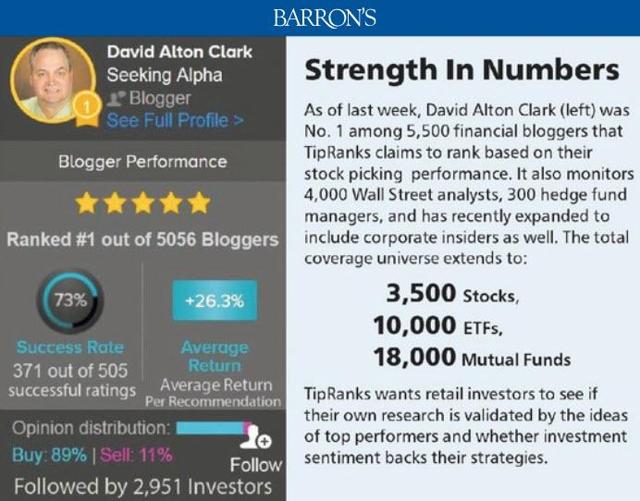 "The current "Top Blogger" is David Alton Clark, who blogs on Seeking Alpha, where he has almost 7,600 followers. At this writing, his TipRanks calls had realized a 74% success rate—that is, they went in the predicted direction—and an average individual trade return of 26.5%." - BARRON'S May 14, 2016
Discovered Dividends is now live!
Join now to lock in my Intro Legacy Rate of $35/mo or $280/yr!
Please take this opportunity join me in this venture! I am positive the service will pay for itself! This offer will be available for a limited time only!
Thank You In Advance!
I want to thank everyone for your time and consideration regarding a membership with Discovered Dividends! I will not let you down! This marks my seventh year writing for Seeking Alpha! I would like to thank all 20,000 of my followers for your tremendous support through the years. I would not have this opportunity without you! When good people come together, anything is possible! Look forward to hearing from you!
All my best, David Alton Clark, Founder Discovered Dividends
Check out the below reviews
All Reviews(6)
5.0
Sound research and guidance
djrusty • Jun. 23, 2018 7:10 AM
David provides sound research, guidance and expectations for all of the stocks he picks. The main portion of the portfolio is centered on stocks paying over 5% unlike some services where most picks are in the 2 to 5% range, Having a small part of the portfolio allocated to deep value and speculative growth stocks puts this service over the top for me.Less
Great returns and sound reasoning
Vince Vittatoe • Jun. 22, 2018 6:12 PM
I have been following David Clark and his recommendations for 6 years. I have been incredibly happy with the "discovered dividends" from following his picks. Dave has an incredible aptitude for picking stocks, providing insight as to why he is making the recommendations and I am always quick to jump on his recommendations. Here's to many more years of success David! Vince VittatoeLess
Thorough Research and Direction
Thunder76034 • Jun. 22, 2018 5:35 PM
I had never been one to take the time to follow the stock market, let alone do the research of which stocks to buy and why. That has been easily handled by the articles written by David. They give a very detailed understanding from his point of view: the background history, market, direction, future prospects and why he believes in the investment choices he makes. It goes beyond saying that he puts his money where his mouth is. David is the first to invest his own money in the very recommendations he is making. This has given me a comfortable feeling as I start to learn the ins and outs involved around the stock market. David does a great job breaking it all down in layman terms in each of his articles. I look forward to the future articles and recommendations to come.Less
Great Service
Al Matin • Jun. 22, 2018 4:58 PM
This is the best service for people who are interested in dividend and dividend growth and would like to have a peace of mind. I am very happy with this service and highly recommend it to people like myself who do not have the time and apptitude to do the preliminary study and work in this line of investment. I have total trust in Dave's recommendation without any reservation.Less
rating scs
stan haiduk • Jun. 22, 2018 8:31 AM
I like his overall coverage of the market 5 stars stan haiduk
Review of David Alton Clark
ddlemon • Jun. 21, 2018 12:55 PM
I find David's analysis thorough, thoughtful, and realistic. His recommendations are based on solid analysis. He recognizes that every stock or fund pick will not be a winner, and he appropriately conveys where the risks and pitfalls might lie. He makes the same investments of his own money that he recommends to readers.Less