Focus:
Quite impressed by the way mkts rebounded into the day yesterday after friday's scare......dips below 2700 moving forward with the nasdaq...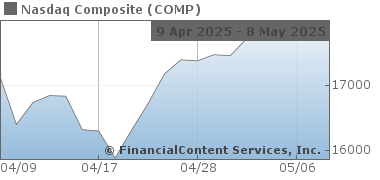 Increasing becoming observant on activities with DNN.....Demand activity with Uranium rivaling what were seeing with Graphite related to greenbackers holding CHGI.....
OREX for teetering 2.50 initially....
SSOL gave up all by dayend, but still an interesting penny to focus on moving forward with all the solar deals in the last three weeks.......look for supporting .02.....
Best strength from prior mentions:
SSN consolidating some.....down .07......however ran strong daylong yesterday....very impressive...kept reminding on the haliburton deal last week......
At 4:01PM EST:
2.72
0.54
(24.77%)
DEPO was exceptionally stron daylong also...
20+
BIDU driving techs....up 8.58.....
5-10
VVUS down .43....OREX spillover..
ENTG up .20
COCO up .18....
TA up 2.23.....
3-5
HERO up .11...
DNN up .10
2-3
Recall BLTI strong earnings earlier in Jan....ran to mid 3's following....ongoing support around 2.80 following....
OREX down 6.73...down 6.56 at 2.50......Pivoting possibilities as the morning progresses to upper 2 range...
Balance Sheet
Total Cash (mrq):
100.61M
Total Cash Per Share (mrq):
2.11
Total Debt (mrq):
3.74M
Total Debt/Equity (mrq):
8.74
Current Ratio (mrq):
7.24
Book Value Per Share (mrq):
0.90
Continue to monitor the pullback in AMPW
Under 1
Recall Recent discussions on VSUL climb from .34 to .53 / to focus on basing around .50.......What's interesting is the news is growing increasingly frequent here...Recall acquisition last week....
SEATTLE, Feb 01, 2011 (BUSINESS WIRE) -- Visualant, Inc. (
OTCQB:VSUL
), an emerging leader in authentication systems technology, announced today its wholly owned subsidiary, TransTech Systems, Inc. of Aurora, OR was awarded a contract in the amount of $1.2 Million.
The contract from one of the 38 NASA SEWP (Solutions for Enterprise-Wide Procurement) GWAC (Government-Wide Acquisition Contract) designated prime contractors is an extension of a contract first awarded to TransTech two years ago and is testimony to the satisfaction both with TransTech's performance and the quality of the printers provided under this initial contract. These high end printers provide the digital high security identification cards required by a 2004 Presidential directive.
Jim Gingo, TransTech President said, "We are pleased to be selected for this continuation contract. We work hard to maintain quality relationships and strive for excellence with both our vendors and our customers."
"
SOURCE: Visualant, Inc.
Visualant, Inc. Lynn Felsinger, 206-903-1351 Lynn@visualant.net or Investor Relations Core Consulting Group Paul DeRiso, 925-465-6088 paul@coreconsultingroup.com
Pennies:
now that the dust has settled from last weeks news on CCAA........Interesting business....No revs prior....