We can see how NOK shares are trading in the 8´s since mid-February.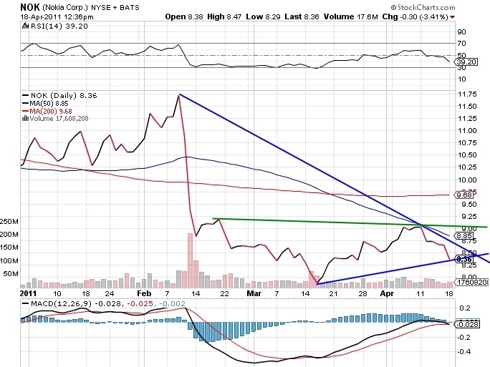 On May 25th NOK will pay a dividend of EUR 0.40 per share, about USD 0.569, that is a 6.8% of NOK share price (now 8.37 -3.35%). Not too bad!

Ex-dividend date is May 4th.

(www.nokia.com/agm/2011/in-english/questions-and-answers)

In my opinion NOK shares are not going to fall under 7.9, I see very solid upward possibilities analyzing the fundamentals.
 
Check the long term graph to see the support levels...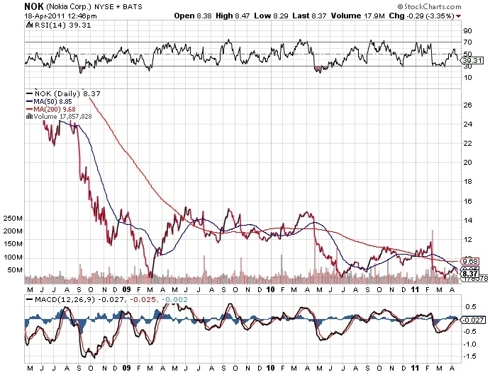 For cautious investors I suggest buying the shares and also June 2011 - 13 - Put for 5.20 to limit down risk until the ex-div date.


Source: Nokia.com, stockcharts.com, optionsxpress.com
 
Disclosure:
I am long
NOK
.