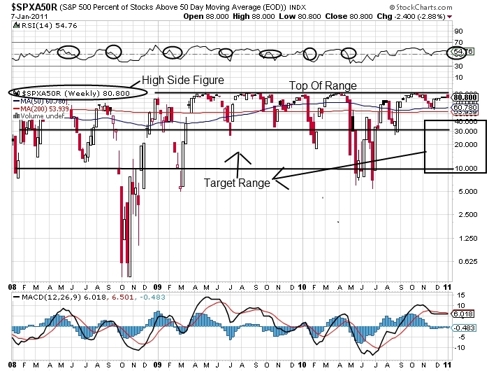 This is a weekly chart of S&P stocks above their 50 day moving average. The key indicator here to watch is RSI.
The index pull back is signaled once the RSI 50 level begins to fail. On the daily chart, RSI is not sitting at 50.
Look for 5 or more down days as an early sign; and 2 back to back weeks of decline for confirmation of trend change. This RSI % over 50 data, along with counting days beyond down 4, will get you as close as possible to hitting the exact top for a new short position to be entered, or in our case, adding to our shorts.