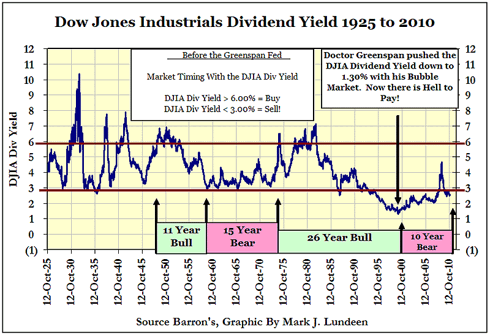 Above we have Dividend Yield payout rates of the Dow going back to the 20s, and the bull or bear relationship to the yield rate. As you can see, when stocks are paying a divy above 6%, nice long bull markets begin. Bear markets take over once those yields fall below 3%.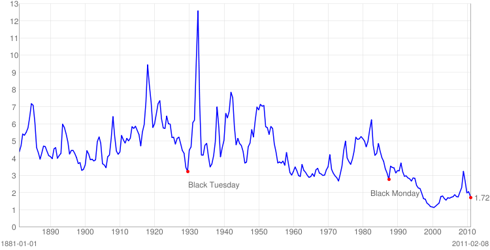 Above chart is the current S&P div yield, it is at 1.72. We can clearly see the yield thanks to Helicopter Ben is now lower theN crashes of Black Tuesday and Black Monday. Looks like we need to add a Black Wednesday to about cover an entire week.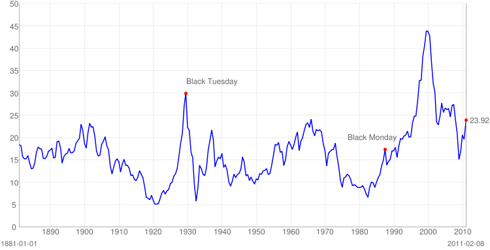 Above we have a p/e ratio for S&P going back over 100 years. As we can see, bull markets do not begin at our current p/e ratio of 24xs, they tend to end at that level. Only one time in history did they continue on up; that time lead to the 2000 crash.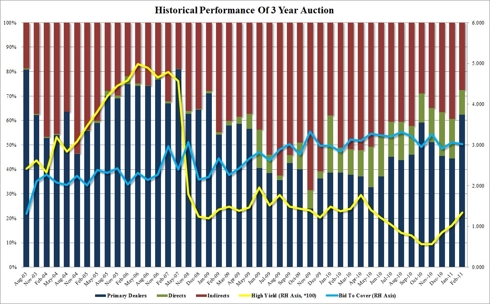 Here we have today's 3 year bond Auction. The red lines-Indirect bid, represents buys like CHINA. As you can see, they have grown tired of Helicopter Ben's ways and decided to lower their participation back to 2007 levels-same levels right before we crashed.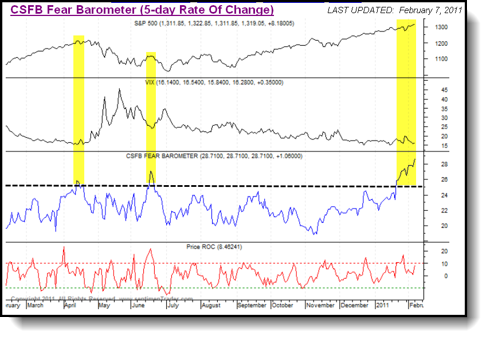 The CSFB is what professional traders use to add insurance against major loses to their portfolios. As you can see highlighted in Yellow, the fear level is off the charts. In other words, your pros know that this rally is not for real.

Not sure how well we can see this one, but this is insider sales verses insider buys. President Obama asked business to hire people, but as you can see with this data, company insiders are selling their stocks at 438 to 1 of buyers. Doesn't seem like to much confidence from business executives.
I can show you these charts and data all day long. Its up to you to decide what to do. Keep in mind how one makes money long term in the stock market-buy low and sell high-correct?
Then why even consider paying $600 for GOOG when you can short the entire financial sector via FAZ for $7 bucks. Which stock do you think mathematically pose the most downside risk?
Why consider paying $400 for PCLN, when you can short the entire Russell 2000 for $8 via SKK. Which option poses the most downside risk?
BUY LOW AND SELL HIGH-THINK ABOUT IT-IT WORKS.