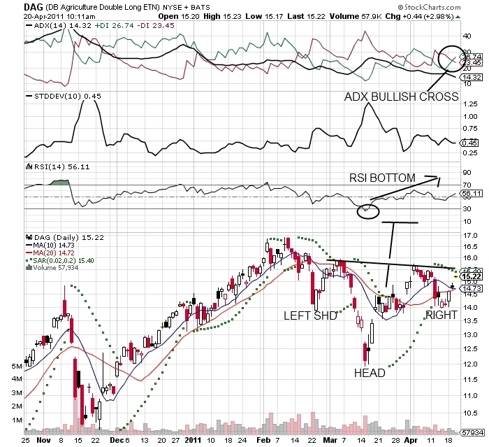 DAG index is composed of roughly equal percentages of corn, wheat, soybean, and sugar futures contracts.
This is a non-expensive way to play in products that are pushing all time highs; also allows you to make money while you wait for FED inflated stocks to nose dive. With DAG, you don't have to worry about earnings slow down, or inflated p/e ratios.
We see a clear Inverted Head N Shoulder, RSI bottom, ADX bullish cross, and 5/10 simple moving average cross. Expect a small hiccup at the $15.40 mark, but once cleared, off to the races.
This sets up for a run at $20 per share.
See ya