Potential fast money to be made in VMW after earnings July 18th.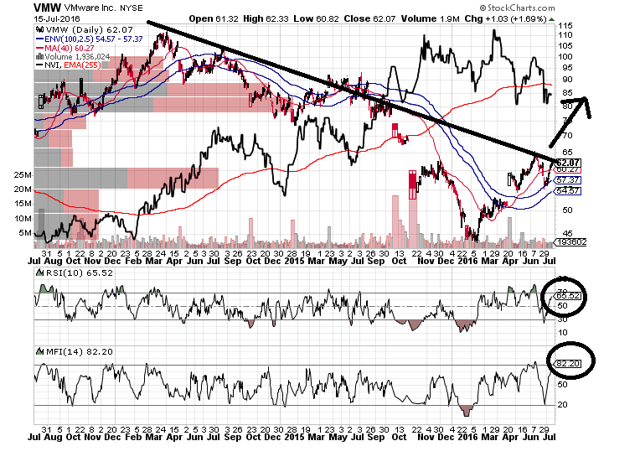 Money flow is good, relative strength is hopping, just need a blowout earnings number to break free of the downtrend.
Target $80
See ya
TJK
Disclosure: I/we have no positions in any stocks mentioned, and no plans to initiate any positions within the next 72 hours.