Summer-Bration Sale: Save A Hot 30% On The Real Time Portfolio Tracker Today!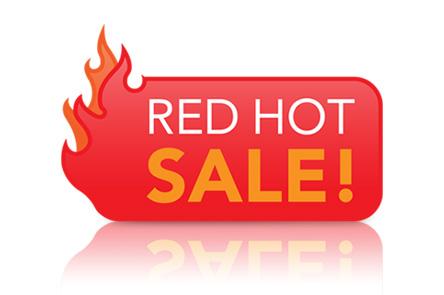 Beat the summer heat wave with a cool 30% savings on our hottest stock market investing tool.
You and 17,800 fellow followers believe we have something valuable to share with the Seeking Alpha community. Well, you're right, and today we're going to prove how right you are by offering tremendous value at very low cost.
Would You Buy AT&T at 30% Off Today?
If you truly follow my work and agree with my strategies, you'd buy AT&T if it fell 30% today, wouldn't you? Of course you would.
The $1.96 dividend would give you a starting yield of almost 8.0% compared to the current yield of just 5.3%. You wouldn't think twice about making that purchase because you place great importance on buying a great value and on growing your income like that.
I hope you'll apply the same smart logic to the purchase of the Real Time Portfolio Tracker today at 30% off. Get the same excellent value and all the features that will help you obtain even greater value in your future stock purchases when you buy this tool today, on sale for 30% off for just two more days.
Save $20 today, save thousands by using this investing tool!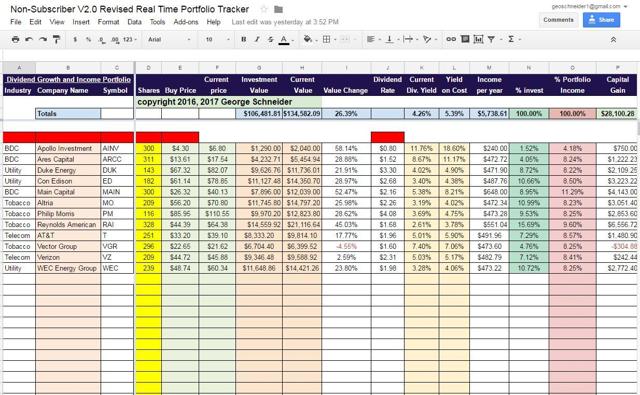 You know you want it. Stop procrastinating and place your order today. Set up your portfolio in minutes and be ready to enjoy real time tracking of your portfolio the minute trading begins Monday morning!
For just two more days, enjoy 30% savings on my most popular stock market investing digital tool. Organize and track your portfolio in real time. Save $20 today.
This is our Summer-bration Celebration For My Newest and Loyal Followers, Too!
Back by popular demand, we're offering you the Real Time Portfolio Tracker at a 30% discount. Since you follow me, I know that you appreciate a sale as much as I do. Many of you wrote me after this sale ended last week requesting it, so here it is, one more time.
Free Two-Week Trail Offer
We have also extended our FREE two week trial offer of our premium newsletter subscription. Give us a try today. After the two weeks, if you feel I haven't shown you a way to build, grow and protect your dividend income for retirement, simply cancel and owe nothing.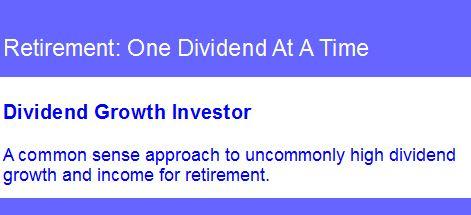 The Real Time Portfolio Tracker normally sells for $69.99. Today I'm offering it to you for a very limited time for just $49.99. That's a savings of $20.00 you can use towards dinner tonight, on me!
You've seen me demonstrate this tool and how it helps guide me to good entry points and higher yields and income. Why not make it your own today? Start making more money and earning more dividend income now. For your weekend reading, see a new demonstration of it today in this brand new article this morning, featured in the Saturday Morning Dividend and Income Newsletter- "When Divorce Becomes Inevitable: Preserve Capital And Grow Income". Add your comment today to the growing comment stream.
This tool is built to help you organize your portfolio and to automate much of your research for you. It will update in real time all day long and feed you data on your tickers, including current stock price, price you paid, current dividend yield, how much you invested in each stock in your portfolio, its current value, the value percentage change, your yield on cost, the amount of annual income generated from each equity as well as the total portfolio and the percent you've invested in each stock. In addition, you'll see what percent of income comes from each stock, your capital gain on each stock as well as total capital gain on the entire portfolio.
Works On All Devices, Updates On All Devices In Real Time
This application works on all computers, tablets and smartphones and does not require you to have any software on your computer to run it. It will update all of your positions in your portfolio all day long in real time. There is no additional cost for the data you'll receive. You pay only once for this tracker. There are no ongoing costs.
Make this tool your instant portfolio monitor and trade assistant.
Click this link now to learn more and place your order today.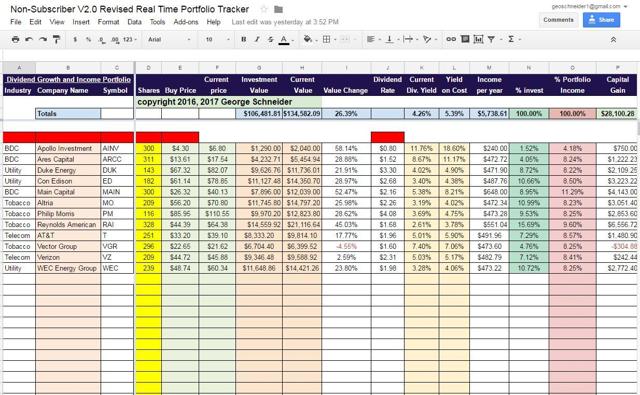 Join thousands of fellow readers who have already begun to improve their stock market outcomes using this tool. Start growing your dividend income and improving your stock investing performance today. Don't delay. For the most unique gift, buy it for the favorite investor in your life or buy it for yourself. This exclusive sale, available only to my followers and subscribers, ends on Sunday, July 23, 2017 at midnight.
If you were thinking about incorporating this tool into your investment toolbox to improve your investment outcomes, don't delay. Save $20.00 today, save thousands tomorrow!
Click this link now to learn more and place your order today:
Thank you for following my work.
Best,
George
Disclosure: I am/we are long T, MO, O.